If you're into skincare, you might have heard of snail mucin, a slimy substance that snails secrete when they crawl. It might sound gross, but snail mucin has been used for centuries for its healing and anti-aging properties. In this blog, we'll explore what snail mucin is, why it's good for your skin, and how to use it in your routine.
What Is Snail Mucin?
Snail mucin, also known as snail secretion filtrate or snail slime, is a complex mix of proteins, enzymes, hyaluronic acid, copper peptides, antimicrobial peptides, and other organic compounds that snails produce to protect their skin from damage, dehydration, infection, and predators. Snail mucin is not the same as snail venom, which some snails use to hunt or defend themselves.
Snail mucin has been used since ancient times for various purposes. The ancient Greeks reportedly used it to treat inflammation and skin aging. In some parts of the world, snail mucin is also used to treat wounds, ulcers, scars, and acne. More recently, snail mucin has become a popular ingredient in Korean beauty products, which are known for their innovative and effective formulas.
Why Is Snail Mucin Good for Your Skin?
Snail mucin has many potential benefits for your skin, thanks to its rich composition of natural substances that can hydrate, nourish, repair, and protect your skin. Here are some of the benefits of snail mucin for your skin:
#1 Hydration: Snail mucin contains hyaluronic acid, which can hold up to 1,000 times its weight in water and help your skin retain moisture. Hydrated skin looks plumper, smoother, and more radiant.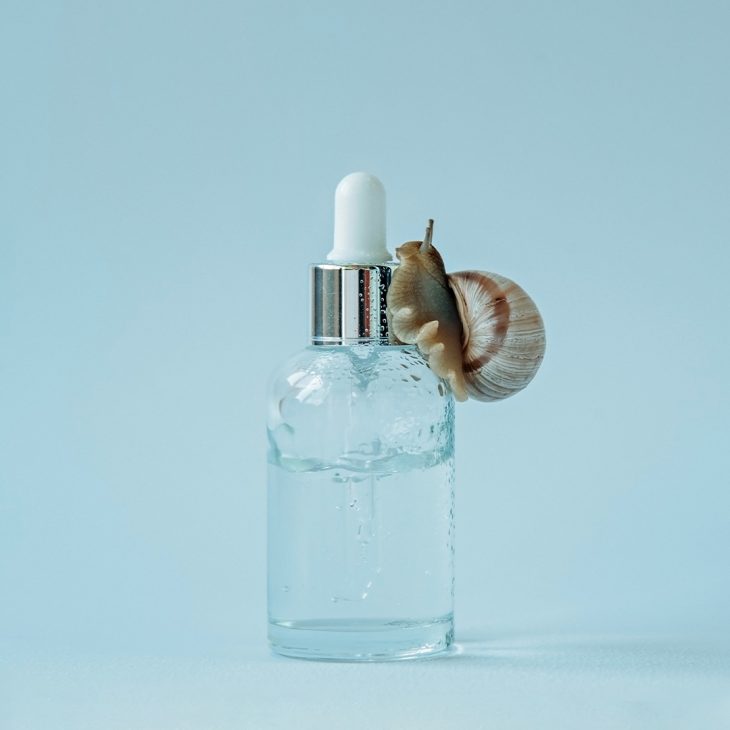 #2 Anti-ageing: Snail mucin contains glycolic acid, which can exfoliate your skin and stimulate collagen production. Collagen is a protein that gives your skin strength and elasticity. As we age, our collagen levels decrease, leading to wrinkles and sagging. Snail mucin can help boost collagen synthesis and reduce the signs of ageing.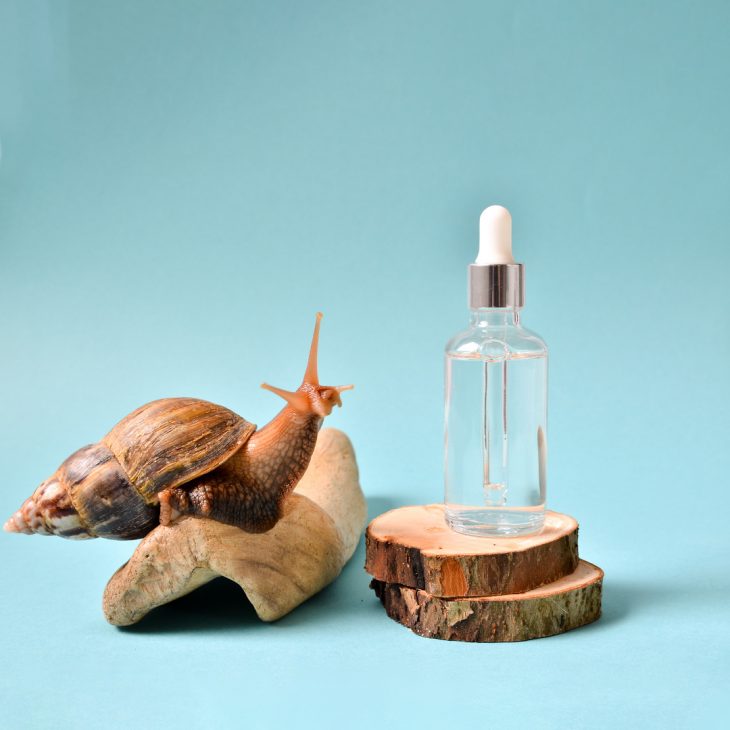 #3 Healing: Snail mucin contains allantoin, which can promote wound healing and tissue regeneration. Snail mucin can also help reduce inflammation, redness, and irritation caused by acne, sunburns, eczema, or other skin conditions.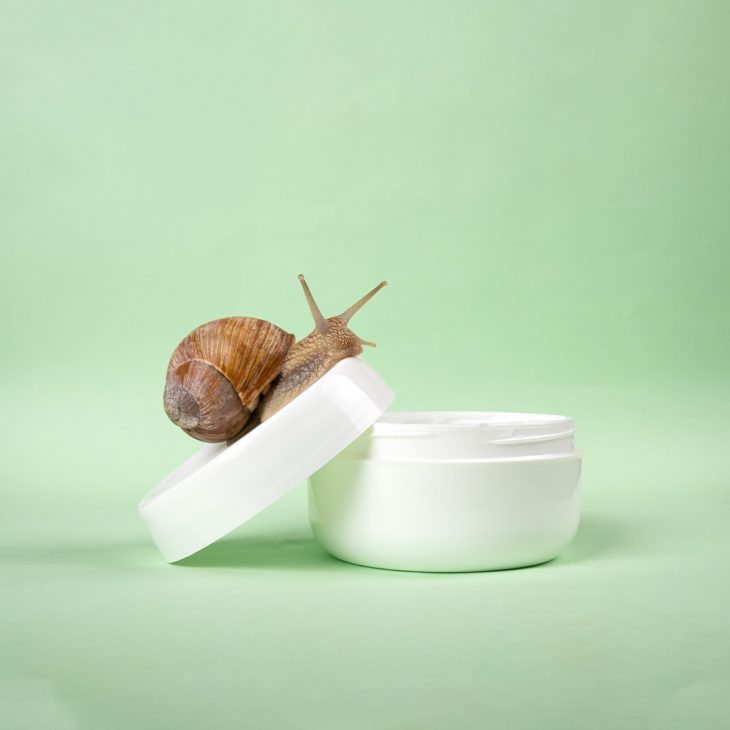 #4 Protection: Snail mucin contains antimicrobial peptides, which can fight off bacteria and fungi that can cause infections or breakouts. Snail mucin can also help protect your skin from oxidative stress and free radicals, which are harmful molecules that can damage your cells and cause premature ageing.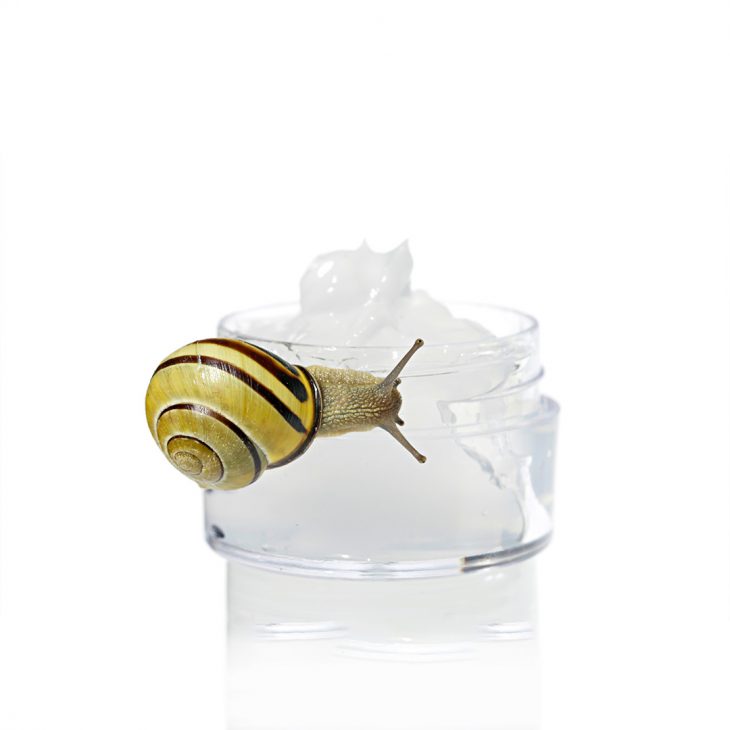 How to Use Snail Mucin in Your Routine?
Snail mucin is available in various forms of skincare products, such as creams, serums, masks, and essences. You can choose the product that suits your skin type and preference. Here are some tips on how to use snail mucin in your routine: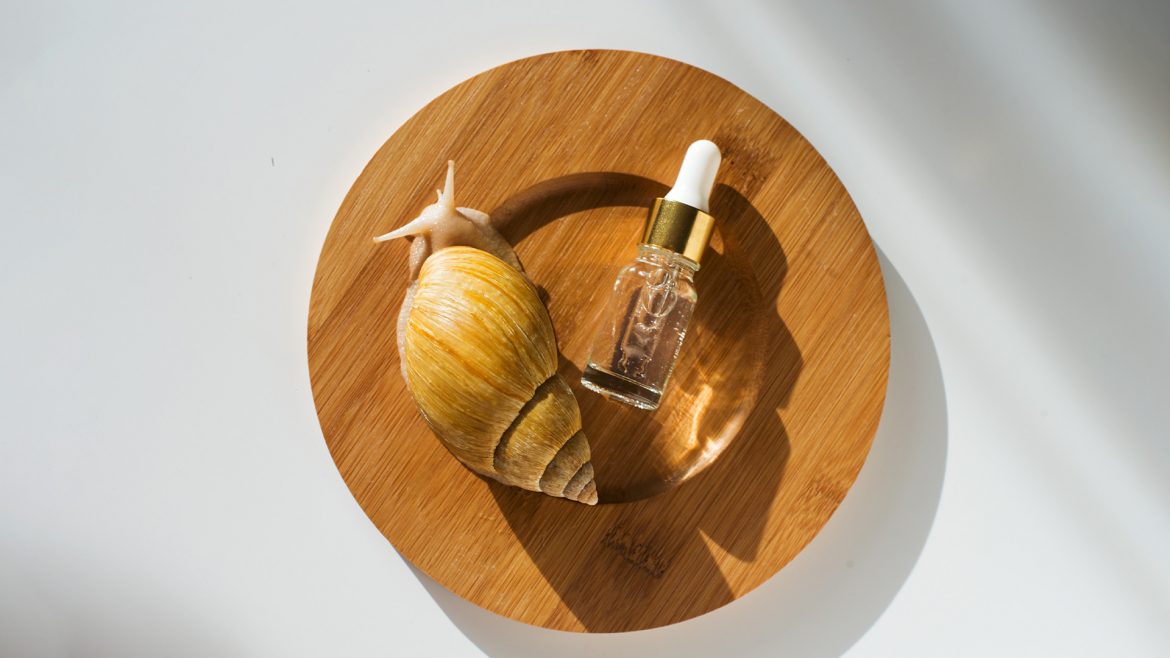 Cleanse your skin first with a cleanser to remove any dirt, oil, or makeup. Make sure to choose a cleanser that suits your skin type and needs.
The next step is to apply a toner to balance your skin's pH level and prepare it for better absorption of the next products.
Apply a snail mucin essence or serum to your face and neck using gentle tapping motions. An essence is a lightweight liquid that delivers concentrated ingredients to your skin. A serum is a thicker liquid that targets specific skin concerns.
Follow up with a snail mucin cream or moisturizer to lock in the moisture and benefits of the previous products. A cream is a thicker product that provides more hydration and nourishment. A moisturizer is a lighter product that helps prevent water loss from your skin.
If you're using a snail mucin mask, apply it after cleansing and toning and leave it on for 10 to 20 minutes before removing it. A mask is a sheet or gel that covers your face and delivers intensive ingredients to your skin.
Use sunscreen during the day to protect your skin from UV rays and environmental damage.
You can use snail mucin products once or twice a day depending on your skin's needs and tolerance. You may notice some immediate effects such as smoother and softer skin after using snail mucin products. However, for long-term results such as reduced wrinkles and scars, you may need to use them consistently for several weeks or months.
Wrap-Up
Snail mucin is a natural substance that has many benefits for your skin, such as hydration, anti-aging, healing, and protection. If you're looking for a new way to pamper your skin, give snail mucin a try and see the difference for yourself!
FAQs
Q. Is snail mucin cruelty-free?
Most snail mucin products are cruelty-free because they do not harm the snails during the extraction process. The snails are usually kept in a dark room where they crawl on a mesh or glass surface that collects their mucus. The mucus is then filtered and purified before being added to the products. Some brands also use organic or wild snails that are not exposed to pesticides or chemicals.
Q. Is snail mucin vegan?
Snail mucin is not vegan because it is an animal-derived product. However, some people may consider it vegetarian because it does not involve killing or harming the snails.
Q. Is snail mucin safe?
Snail mucin is generally safe for most skin types and does not cause allergic reactions or irritation. However, some people may have individual sensitivities or allergies to snail mucin or other ingredients in the products. Thus, it is always advisable to do a patch test before using any new product on your face.
skincare
trending