One of the most talked about ingredients in the skincare world is Niacinamide, and we're here to talk all about it!
What is Niacinamide?
Niacinamide, also known as "nicotinamide", is a very powerful form of Vitamin B3. Niacinamide's skin benefits revolve around building proteins and locking in moisture, protecting your skin from environmental damage.
The highlight is the fact that Niacinamide is a vitamin that is a crucial bodily requirement. However, our body is incapable of producing it on its own. Adding to this, it's a water-soluble vitamin, meaning topical consumption is the only way our body can reap the benefits of this vitamin.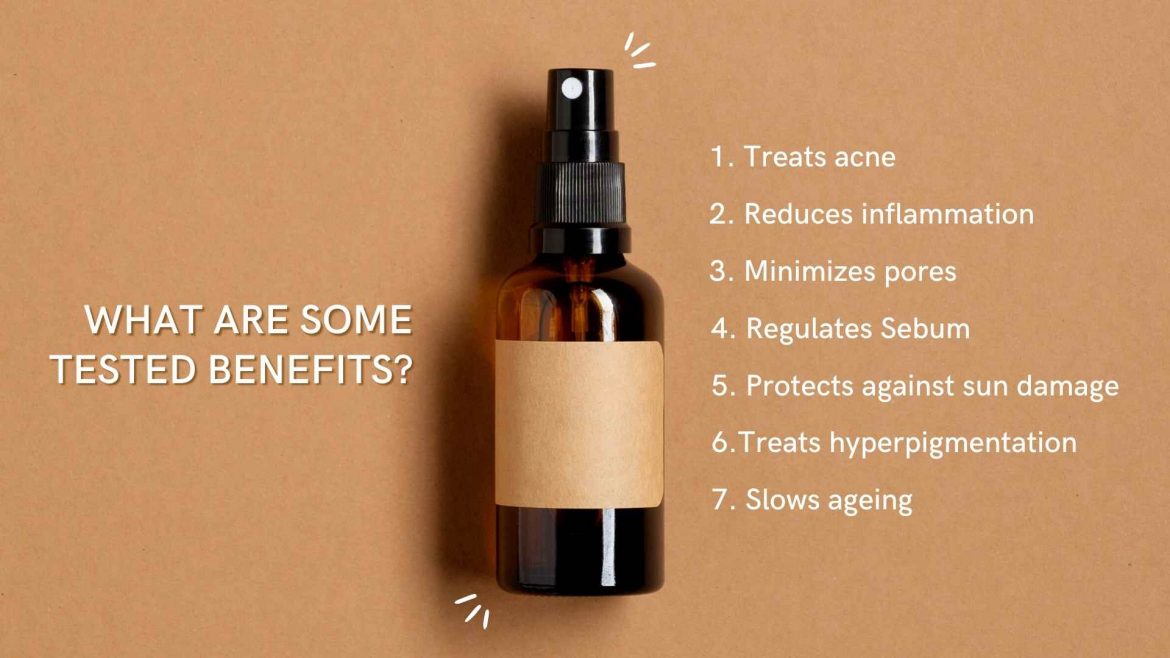 Treats hyperpigmentation
Research suggests that 5% or more niacinamide concentration can help lighten dark spots due to increased collagen production. Visible benefits of Niacinamide for hyperpigmentation will be seen within four weeks of regular application.
Treats acne
Niacinamide is dermatologically tested to treat severe acne, especially inflammatory forms like papules and pustules. Over time and with regular use, you will see visible results of improved skin texture and fewer lesions.
Reduces inflammation 
This element reduces inflammation, easing redness from eczema, acne, and other inflammatory skin conditions.
Minimises pores
The key effect of this vitamin is smoothening skin and keeping it hydrated, leading to a natural reduction in pore size over time.
Regulates Sebum
Niacinamide's ability to retain moisture isn't just beneficial to those with a dry skin type. Even for those with oily skin, it helps regulate the skin's natural sebum production and prevents it from going overdrive.
Protects against sun damage
Niacinamide can rebuild healthy skin cells while protecting the skin from damage caused by the sun's ultraviolet rays.
Slows ageing
Research also suggests that the same concentration level of 5% niacinamide can help reduce signs of sun damage and ageing, like fine lines and wrinkles.
---
How To Use Niacinamide Serums
This element is often used in the form of a serum primarily for the sake of convenience in the application. This serum is to be used only after cleansing and toning your skin, and this is to be followed in your am and pm routines.
Skin Type To Be Used On
Niacinamide is beneficial for all skin types; dry, oily and combination skin, as its primary function is to build or grow the skin barrier and retain moisture. Both these benefits help result in healthy and rejuvenated skin across types.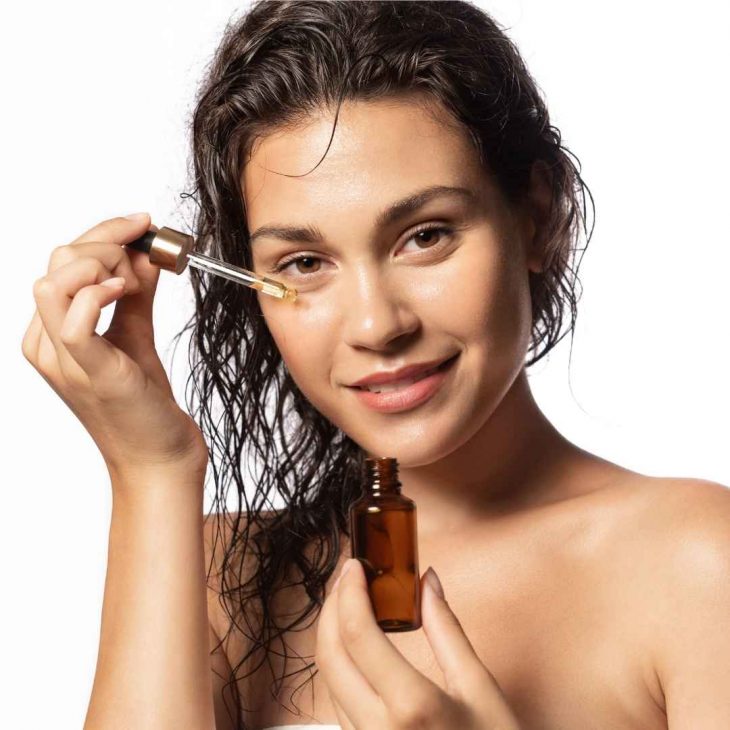 Picking The Right Serum
The concentration of Niacinamide in skin care products can vary from formulation to formulation. However, the industry standard has been 5% or less in most formulations.
This is because the 5% formula has been proven effective in treating hyperpigmentation and damage related to sun exposure. Having said that, if you're someone with sensitive skin, we recommend opting for a lower concentration.
How Long Does It Take To See Results?
To see visible results demands a lot of patience when it comes to skincare. The same applies to Niacinamide as well.
Studies suggest that you'll see improvements within 4 weeks for most skincare products. However, that is only a basic estimate, and there's no solid timeline for results. Having said that, if no results show up in a couple of months, that's a cue to consult your dermatologist for a second opinion on the need to change your existing skincare routine or lifestyle.

Niacinamide combined with other active ingredients can be a great way to double the effect these ingredients have on your skin. Some active ingredients you can use in combination with Niacinamide are; copper, folic acid, and zinc. The combination of these actives is known to treat acne.
Another popular combination is Niacinamide and Hyaluronic acid, which helps increase product absorption, thereby letting your skincare products do their job optimally.
Smytten Recommends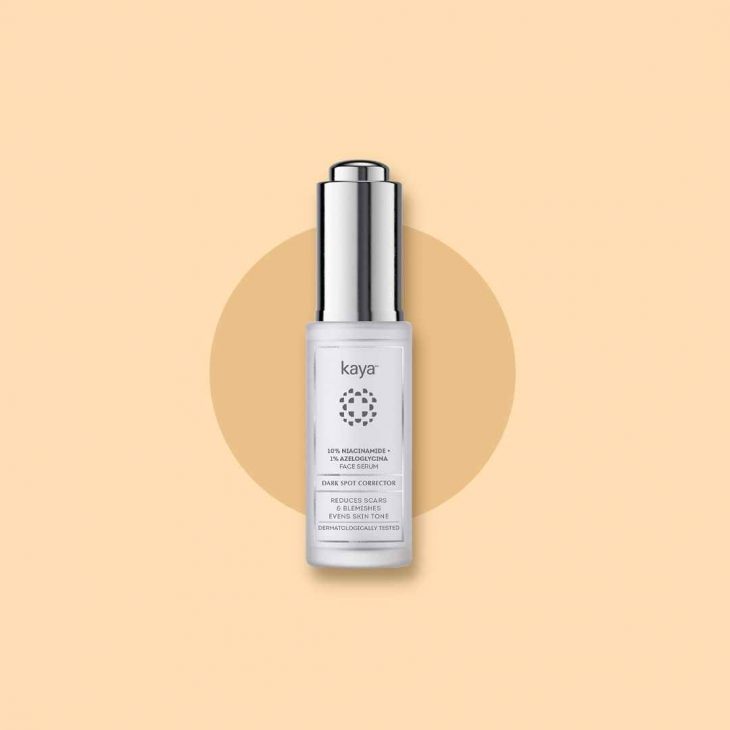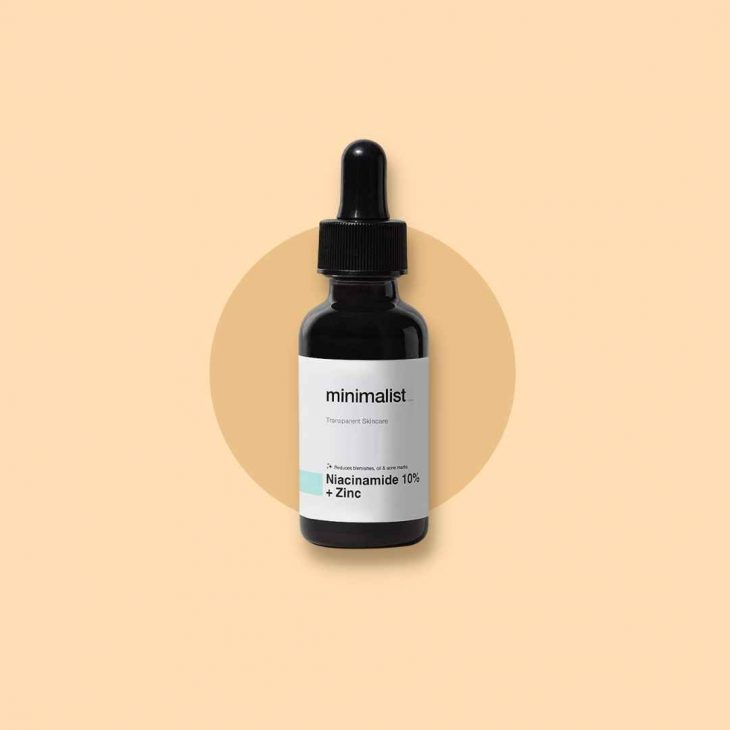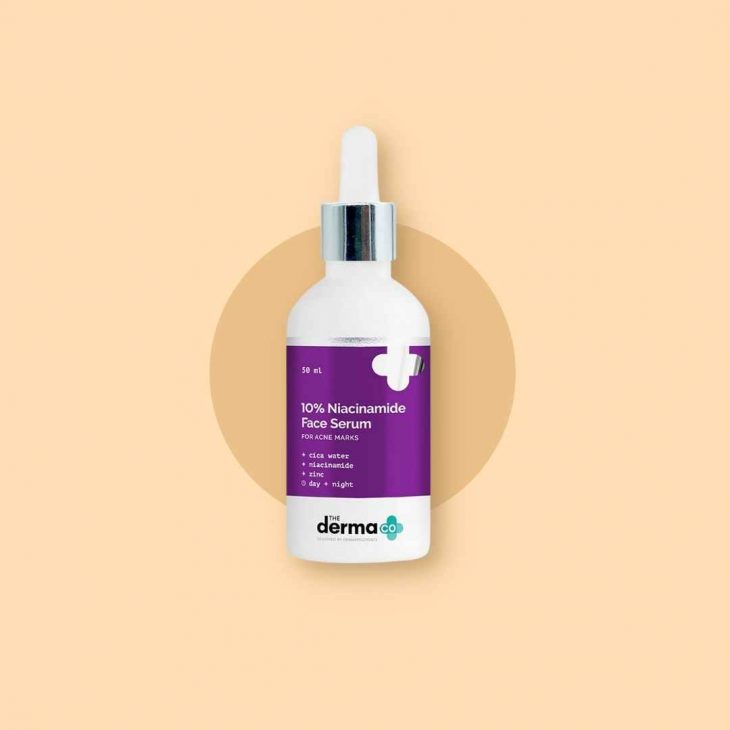 ---
Frequently Asked Questions
1. Can Niacinamide be used every day?
Niacinamide is perfect for daily use and can even be used twice daily without fearing any harmful side effects.
2. Can Niacinamide be applied on wet skin?
This active ingredient is not to be applied on wet skin as it can cause the product to evaporate rather than be absorbed. This deters its ability to treat your skin.
3. Does Niacinamide require a prescription?
Topical products don't require a prescription. They can easily be found in concentrations from 3% to 20% and can be bought over the counter.
4. Is Niacinamide safe?
Niacinamide has been used in skincare products for years and is a clinically proven skincare ingredient. It's devoid of the usual side effects like rashes, redness etc. Note that if you face any such side effect, it may be due to the improper use of the ingredient rather than the ingredient itself. So ensure you educate yourself enough before using it.
5. Does Niacinamide Contain Alcohol?
This varies from product to product based on their formulation. We recommend checking the ingredients label before purchasing to avoid additional ingredients that may harm your skin.