Want to look like your complexion has been Photoshopped with expert precision without much makeup? Take a cue from the Korean skin care routine!
The 10-Step Korean skin care is more than a routine—it is an entire lifestyle rooted in Korean culture's obsession with healthy skin. No, we're not talking about hoarding more skincare products than you can count, but about choosing products that work, and using them in the right order.
Confused? Well, let this blog be your handbook. Here's a Korean skincare guide that will give you your best skin ever…
Use an Oil-Based Cleanser
Oil cleansers are at the core of the Korean skincare routine—and are also the first step of the double cleanse. As you gently massage them in, the cleansers will not only feel good on the skin, but will also remove makeup and impurities such as sunscreen, sebum, and pollution.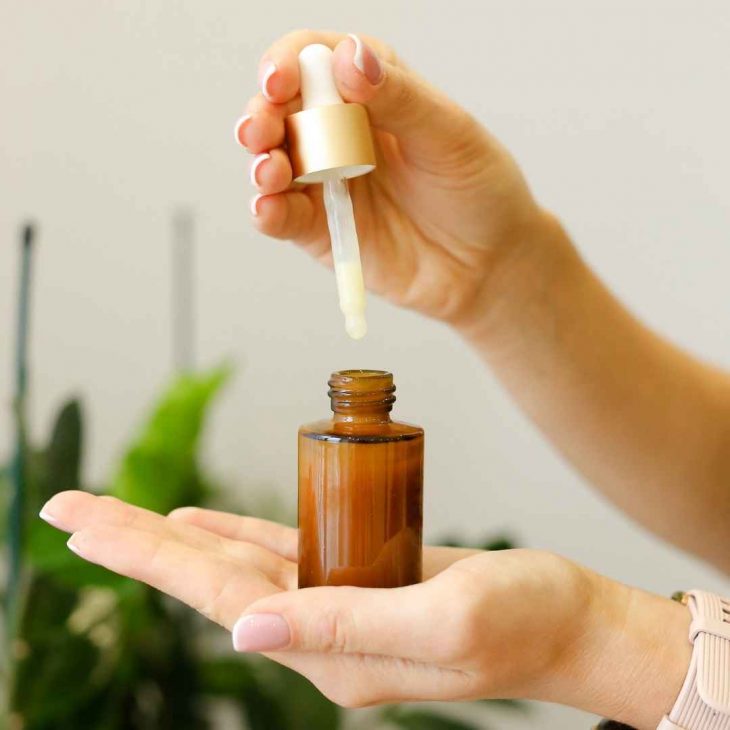 ---
Cleanse Again!
Double cleansing step two: water-based cleansers. According to aestheticians and dermatologists, cleansing twice helps to thoroughly remove impurities that can cause breakouts. Using water-based cleansers can remove water-based impurities like dirt and sweat that oil cleansers can't reach.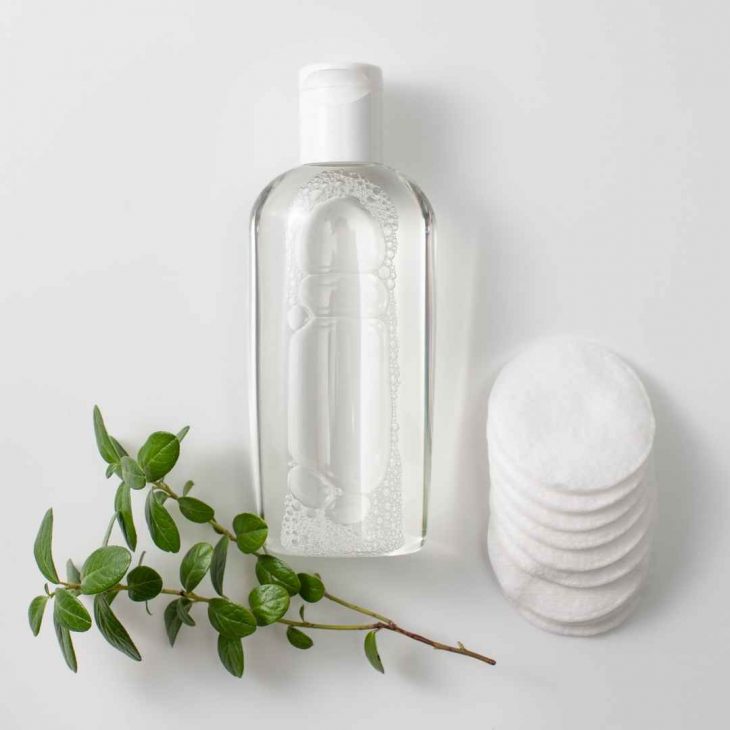 ---
Exfoliate Away
By using physical and chemical exfoliation, you will be able to clean pores and slough off dead skin cells to reveal a brighter, smoother complexion. The regular use of exfoliation will also increase the effectiveness of your other skin care products!
However, if you have sensitive skin, exfoliate only twice or three times a week—over-exfoliation can cause skin damage!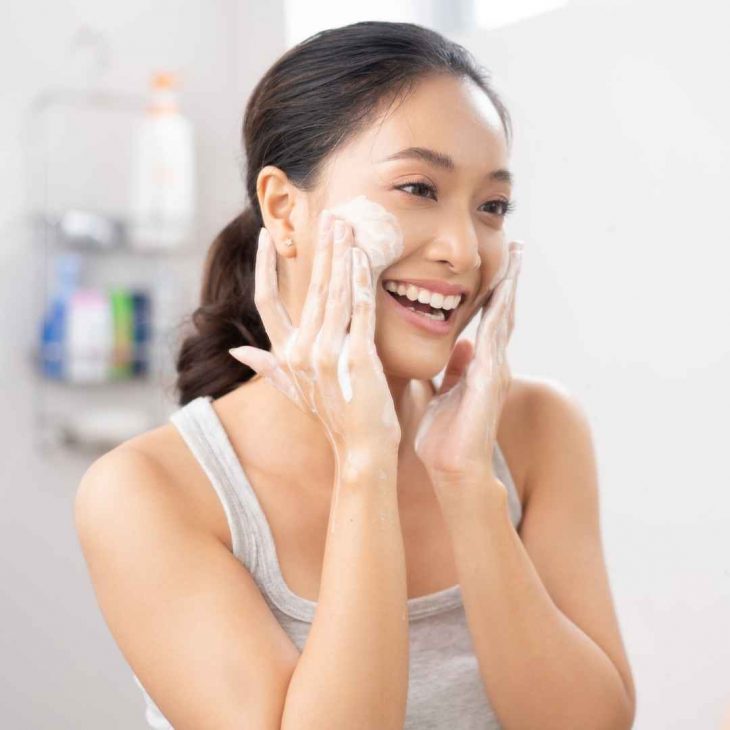 ---
Toner Time
The skin is in a very fragile state after cleansing and exfoliating, and it needs some balancing, soothing, and hydrating in order to restore its balance. This is where super-gentle toners come into play.
Toners are essential prep products that remove residue from your cleansers and repair your skin's barriers. As a result, moisturizers and other products penetrate better.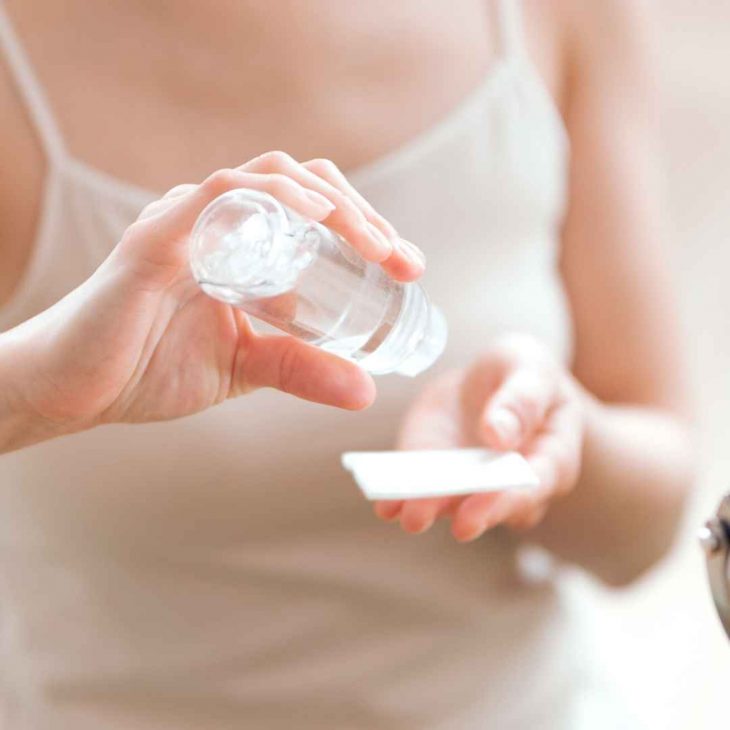 ---
Essence—the New Thing in Town
A Korean skincare regimen is incomplete without this step. In an essence, hydrating, anti-ageing, and complexion-enhancing ingredients are combined in a lightweight, concentrated blend to enhance the skin's appearance. Imagine it as a serum, except thinner and more watery to make it easier to absorb!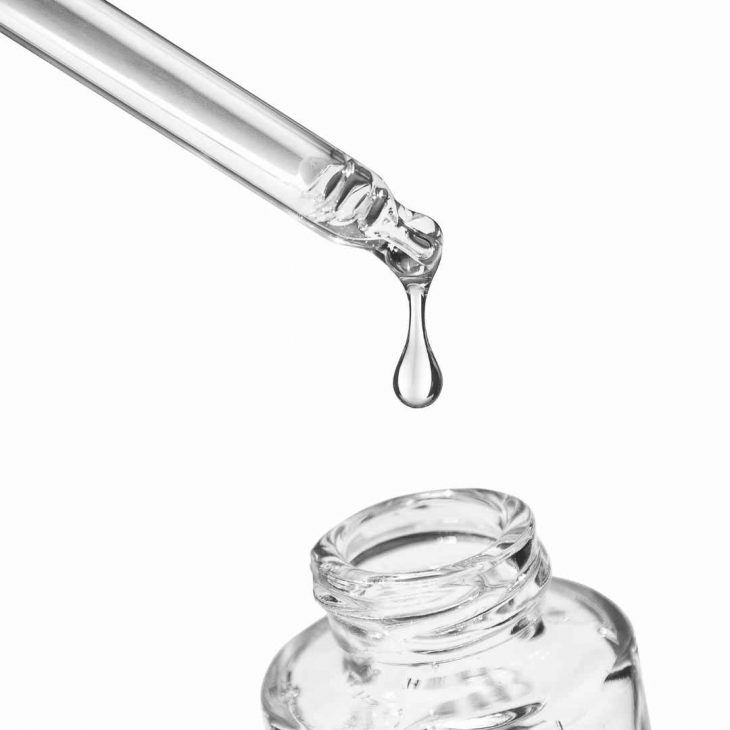 ---
Treat With a Serum or an Ampoule
By using an essence, your skin is better prepared to absorb serum or ampoule. A serum is a highly concentrated skin lotion that contains active ingredients to improve the skin's condition, typically targeting one or two problems at the same time. Similarly to serums, ampoules come in single-use packaging and serve up a potent cocktail for your skin.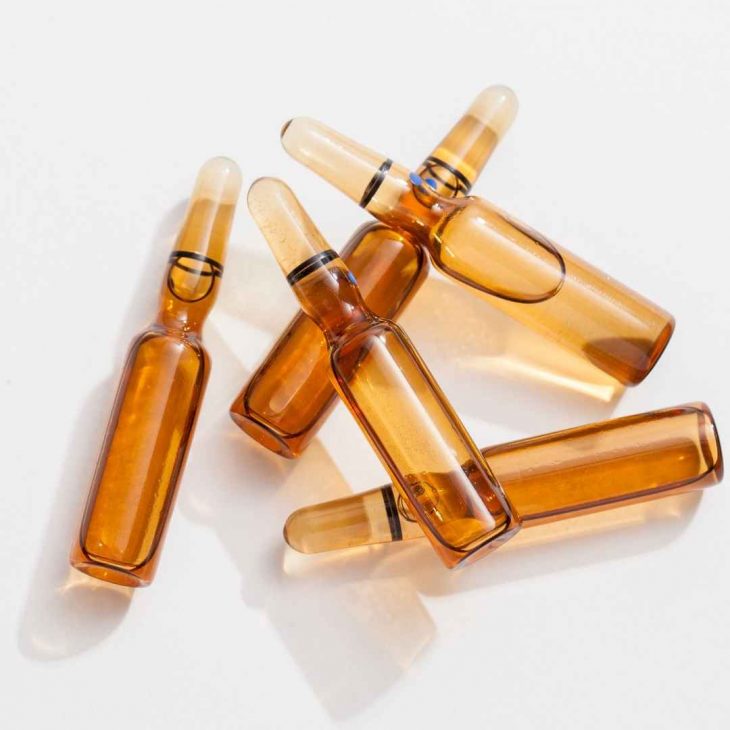 The open-ended nature of this step makes your 10-step Korean skincare routine flexible. Everyone has different skin problems, and this particular step helps you resolve them. Use serums and ampoules to treat specific skin problems you might be experiencing—whether it's acne scarring, pigmentation, or skin lightening.
---
Freshen up With Sheet Masks
Without a doubt, our most favourite part of Korean skincare! This step, of course, does not require a preamble. You should just choose a mask that addresses the issue that you wish to resolve—dry skin, oily skin, dull skin, or maybe even hyperpigmentation—and let yourself relax in a quiet, meditative manner.
However, don't mask up every day—we recommend that you do that once a week or whenever your skin is in need of some extra TLC.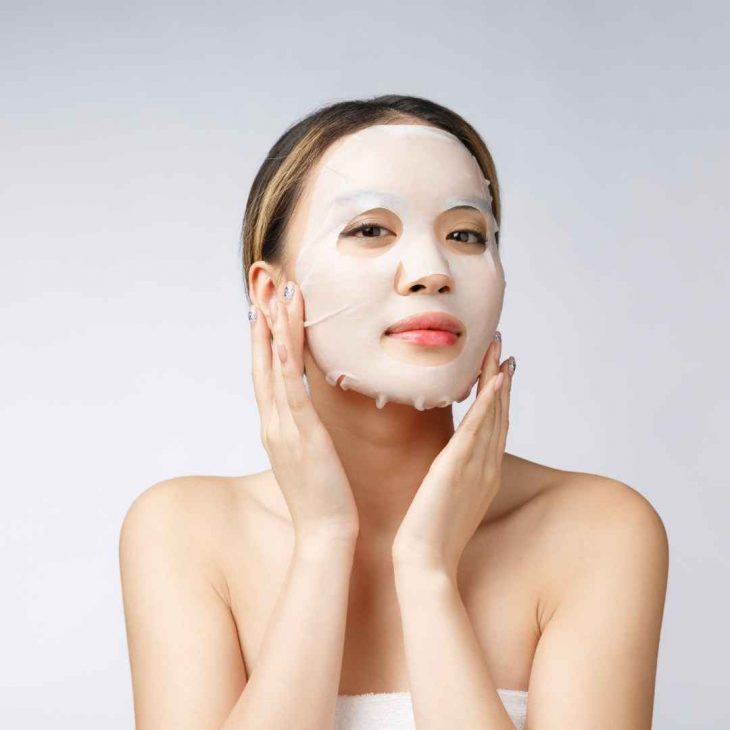 ---
Apply Eye Cream
The eyes are the first part of the face to show signs of ageing, but we do not devote enough time to them. Thankfully, the 10-step Korean skincare routine takes care of this.
Eye creams reduce wrinkles, puffiness, and dark circles. Choose a lightweight, unscented product that easily spreads on the skin. Make sure not to tug or pull the skin underneath your eyes when applying—this area is thinner and more delicate than the rest of your face.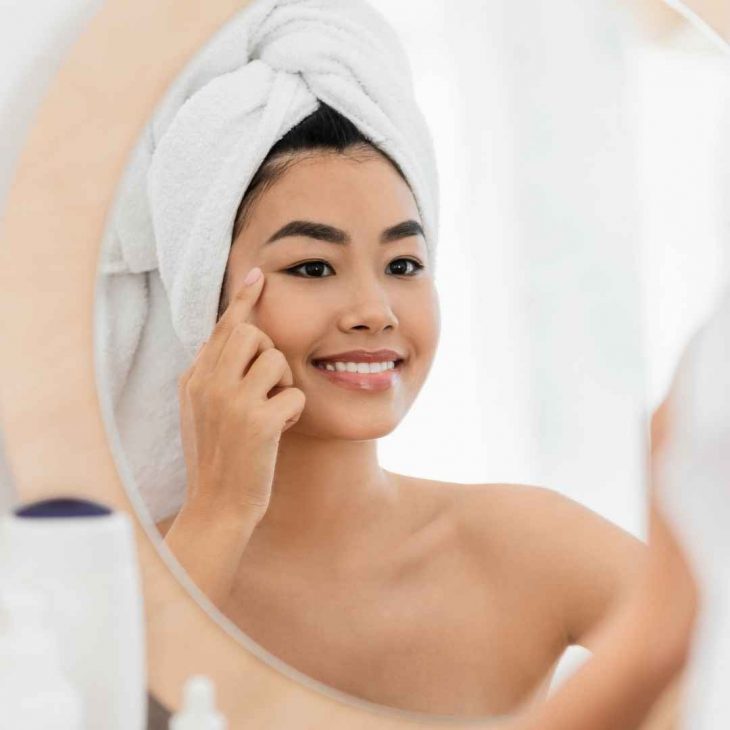 ---
Moisturise and Lock It In
This step is probably the most important since it locks in the goodness from all your previous products. Apply a moisturiser that is suitable for your skin type and massage it for a quick boost to your blood circulation. You shouldn't skip this step, even if you don't follow all 10 steps!
A side note: If you have oily skin, you should use a gel-based moisturizer. If your skin type is dry, hydrate it with a cream-based moisturiser to prevent irritation.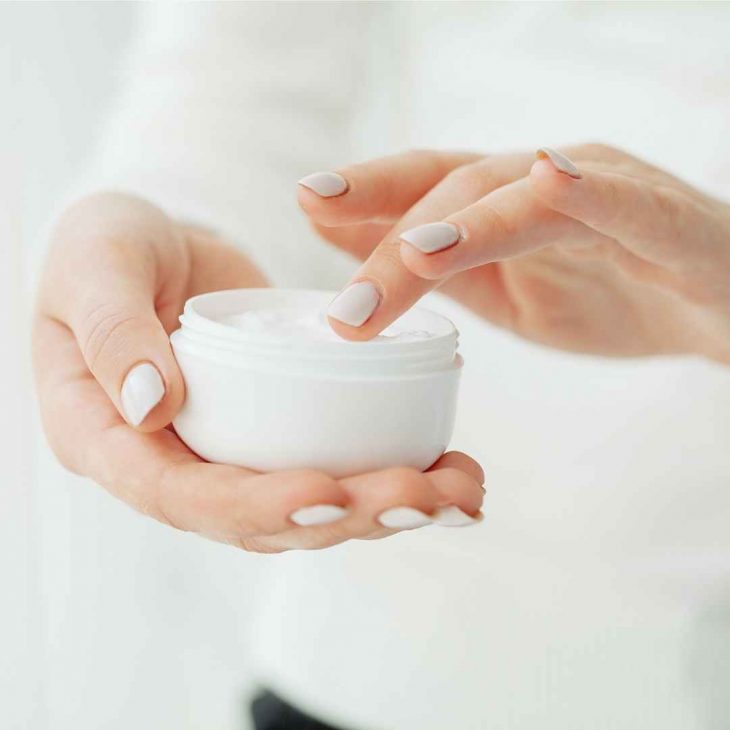 ---
Always Finish With SPF
Even if you plan to spend the majority of the day indoors, always wear sunscreen. You can prevent premature ageing (and skin cancer!) with this simple and effective method. We recommend applying sunscreen last so that it can shield your skin without getting diluted by additional products.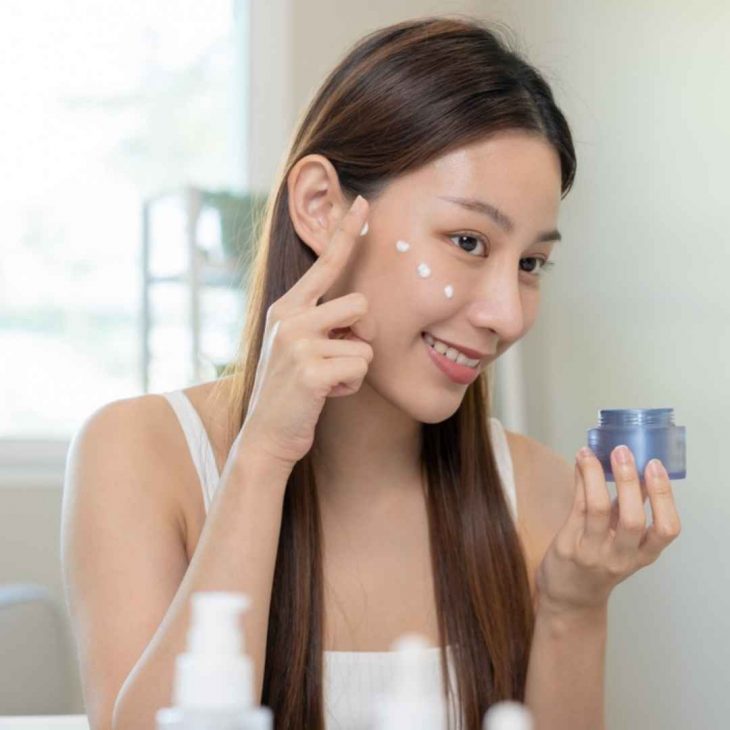 ---
So, now that you know everything you need to know about the 10-step Korean skincare regimen, will you give it a try? Let us know how it goes! Feel free to leave a comment below.
P.S. Learn more about skincare, haircare, and makeup by following us on Instagram!