Ever wondered what happens when an icon decides to become a part of a fragrance revolution? Prepare to be captivated by the extraordinary tale of Legend 1942, a homegrown luxury fragrance brand that is rewriting the rules of Indian perfumery. Led by the visionary guidance of the legendary Amitabh Bachchan and the expertise of celebrated perfumers, this brand is on a mission to redefine how the world perceives the scents that embody the essence of India.
If you're yearning to immerse yourself in the enchanting world of Legend 1942, you can experience their exquisite fragrances on Smytten. And if you're eager to dive deeper into the creation of this extraordinary brand, continue reading!
The Journey Of Legend 1942
Legend 1942 takes us on a captivating journey, where the remarkable legacy of Amitabh Bachchan and his iconic representation of India on the global stage intertwine. This fragrance line pays homage to the living legend, capturing his timeless status and profound connection to the nation. In fact, the brand's name itself is a testament to Bachchan's revered stature. The number "1942" signifies his birth year, solidifying the bond between the fragrance line and his esteemed persona.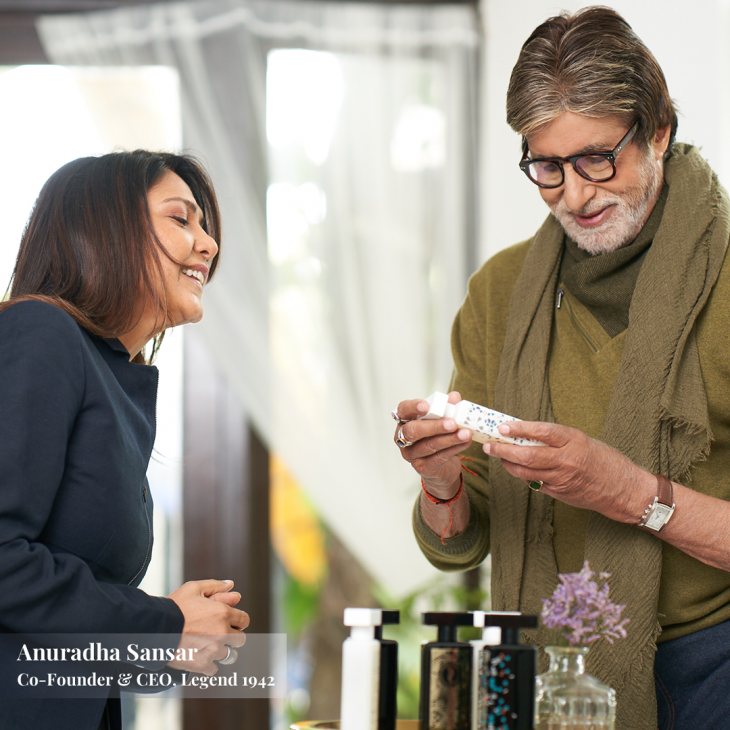 With his magnetic charisma and unparalleled talent, Amitabh Bachchan has become an inspiration for generations. As he ventured across the globe, he transformed into a global icon while remaining deeply rooted in the pulse of his homeland. Legend 1942 seeks to embody this unique blend of global appeal and inherent Indian sensibilities. Through these perfumes, Bachchan skillfully brings forth the essence of India, transporting us to a realm where fragrances evoke the vibrant tapestry of the nation's culture and heritage.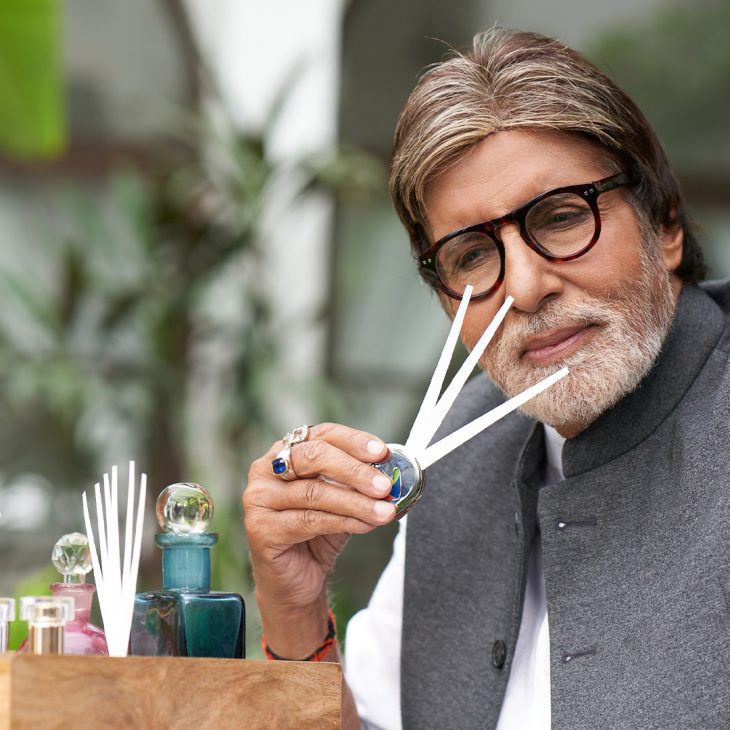 Amitabh Bachchan firmly believes in the pivotal role of farmers and the profound impact they have on perfumery. He acknowledges the importance of empowered communities and sustainable practices. This shared conviction resonates deeply with Legend 1942. Committed to empowering these communities, the brand actively provides farmers and their families with vital resources such as education, financial support, and cultivation expertise.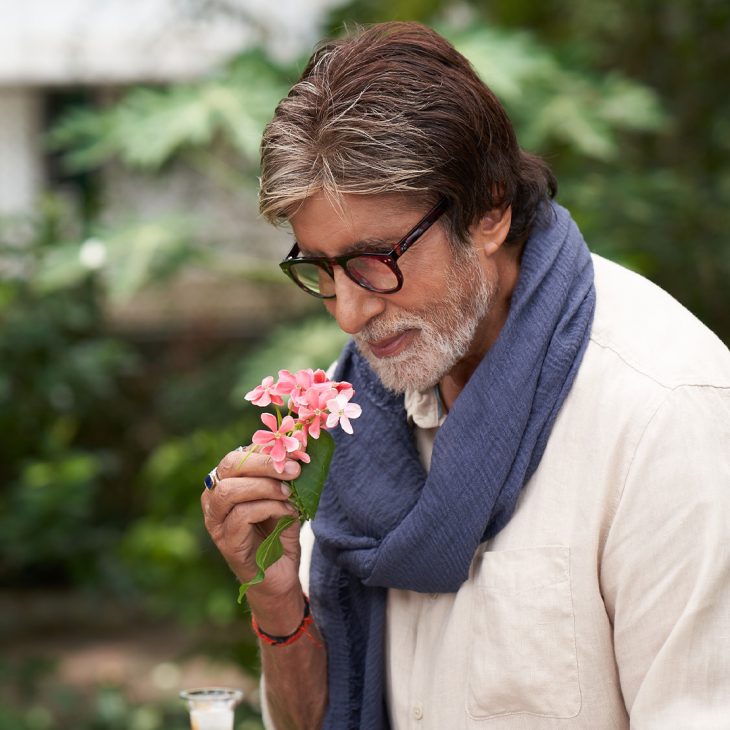 Luxury, longevity, and the essence of homegrown excellence define both Mr. Bachchan and Legend 1942. With meticulous attention to quality and aesthetics, the brand presents fragrances that deliver a truly opulent olfactory experience, rivalling the most prestigious global brands.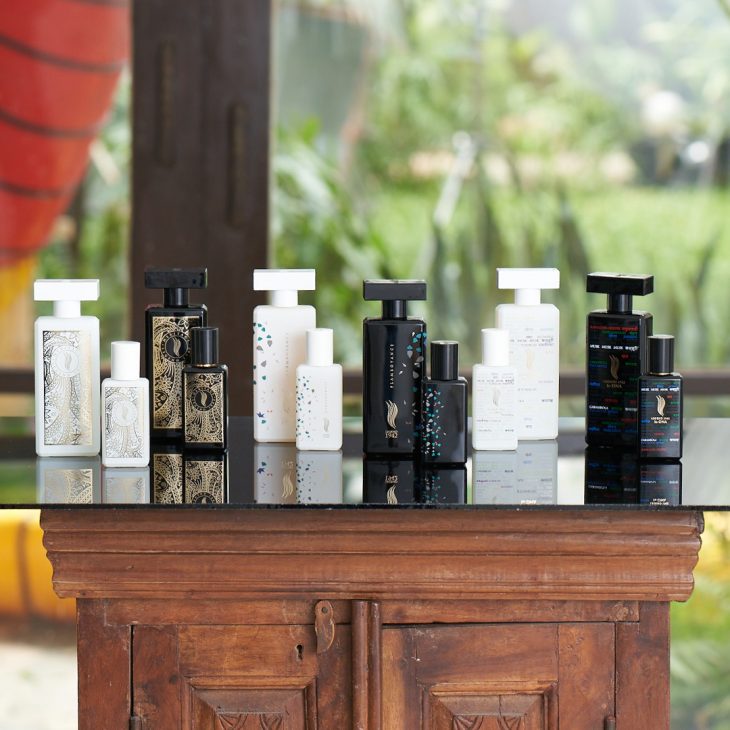 Get To Know Legend 1942's Perfumes
Heritage Black
Heritage Black perfume is a regal and intense fragrance blending Oudh and Sandalwood with hints of Lemon, Bergamot, Rose, Amber, and Guaiac Wood.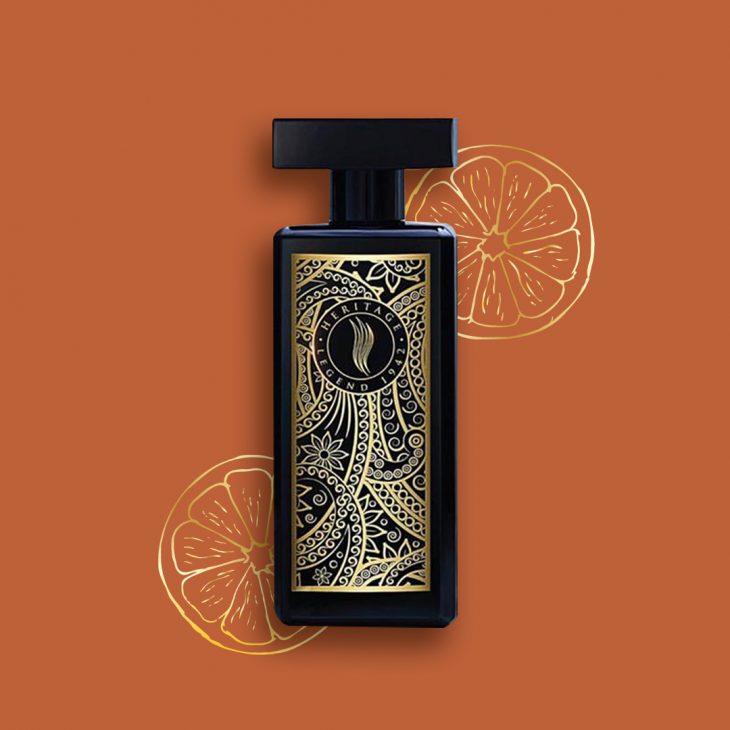 Heritage White
This regally captivating fragrance blends the essence of Rose, Saffron, Patchouli, and Sandalwood, and evokes the glorious heritage of India's land and culture.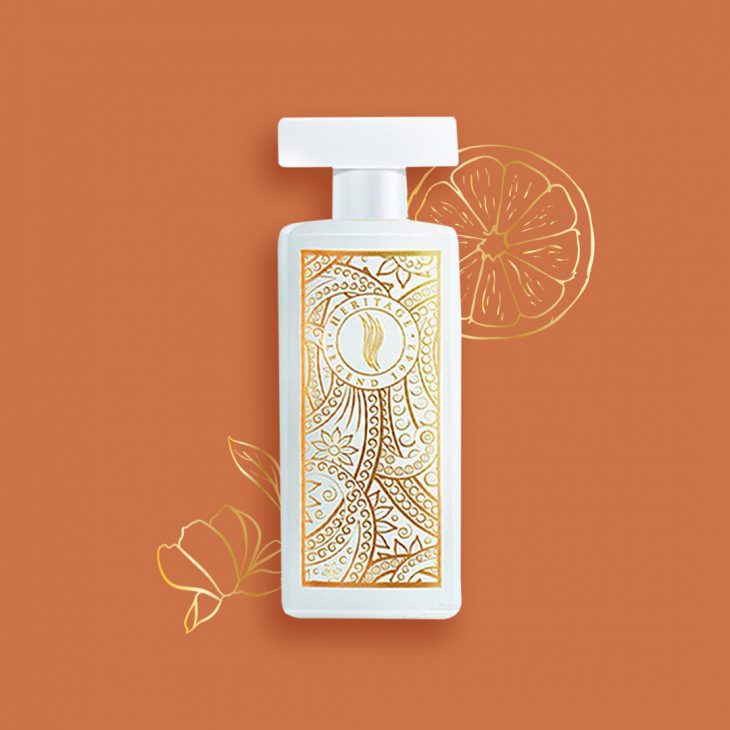 In-DNA Black
In-DNA Black is an earthy and smoky perfume that captures the vibrant spirit of India, blending Vetiver with notes of Orange, Mint, Cedarwood, Pepper, and Patchouli.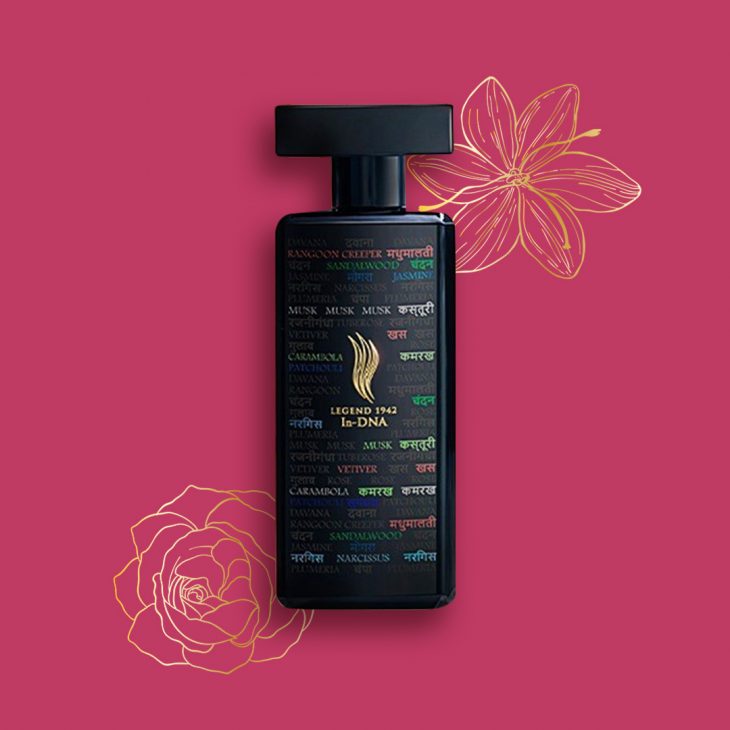 In-DNA White
This vibrant blend of Jasmine with Citrus accents, Tuberose, Musk, and Orris, captures the rich, earthy, and smoky essence of India's undeniable spirit.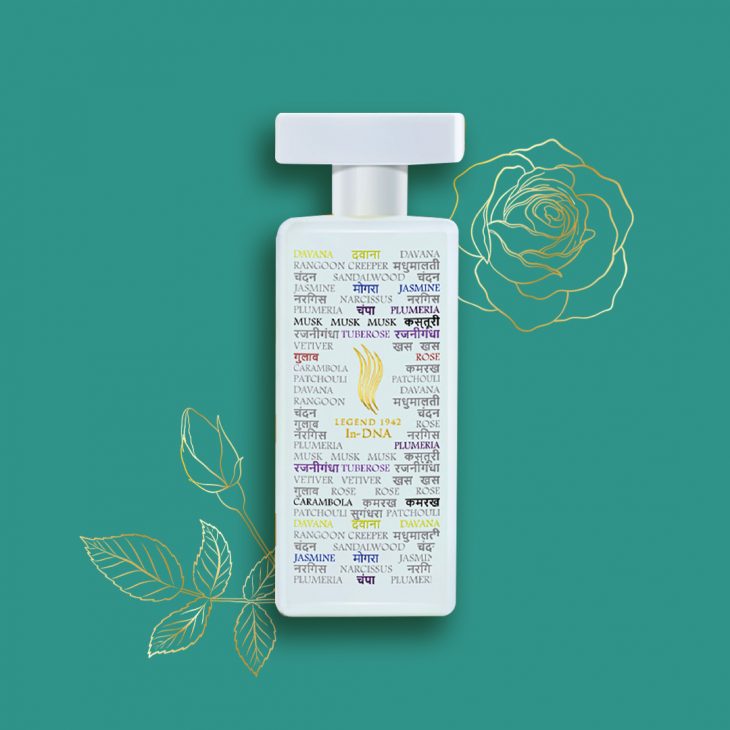 Flamboyance Black
Flamboyance Black Perfume captures the essence of passionate love with a blend of Davana, Citrus, Lavender, Spices, and Amber, offering a floral, spicy, and warm fragrance.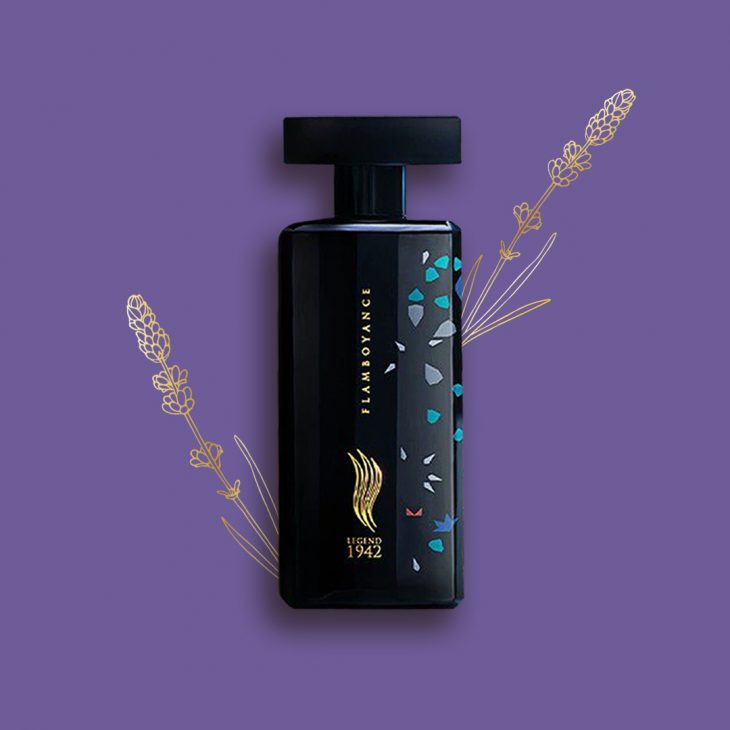 Flamboyance White
This is a floral and spicy fragrance, infused with Pink Champaca, Pear, Blackberry, Orris, Orange Flower, Praline, Jasmine, Patchouli, Tonka Bean, and Vanilla, capturing the essence of India's romantic spirit.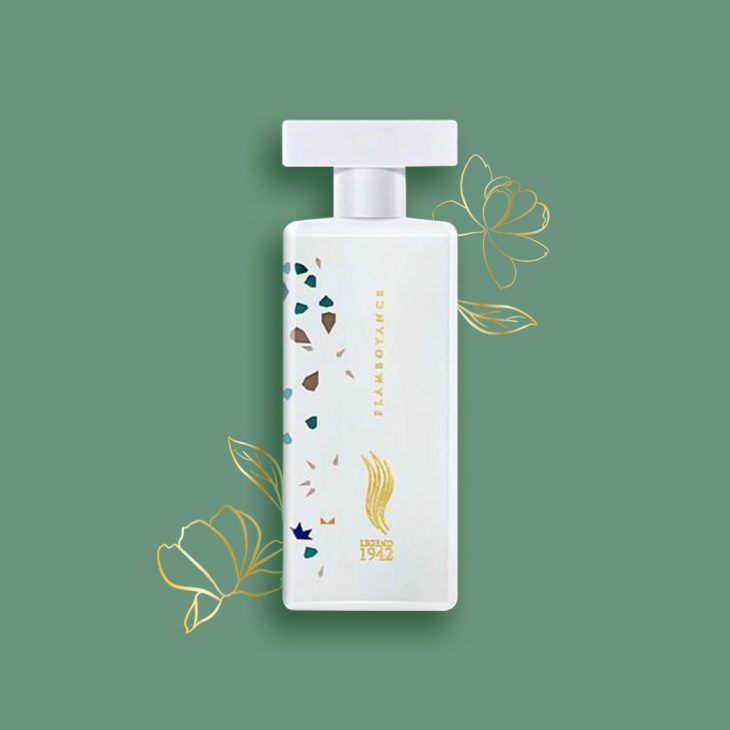 Final Thoughts
Intrigued by Legend 1942's enchanting fragrances crafted under the visionary guidance of Amitabh Bachchan? Discover the captivating scents that redefine Indian perfumery by trying them exclusively on Smytten. And if you fall in love with a scent, you can embrace the luxury fully by purchasing the full-sized perfumes and experiencing the magic every day.
fragrances