Guess who's back, back again!
Smytten's back with the most awaited list of the month!
January marked the start of a brand new year, and the start of a new year called for new discoveries! Smytten users, just like you, were on the hunt to explore new trends every day.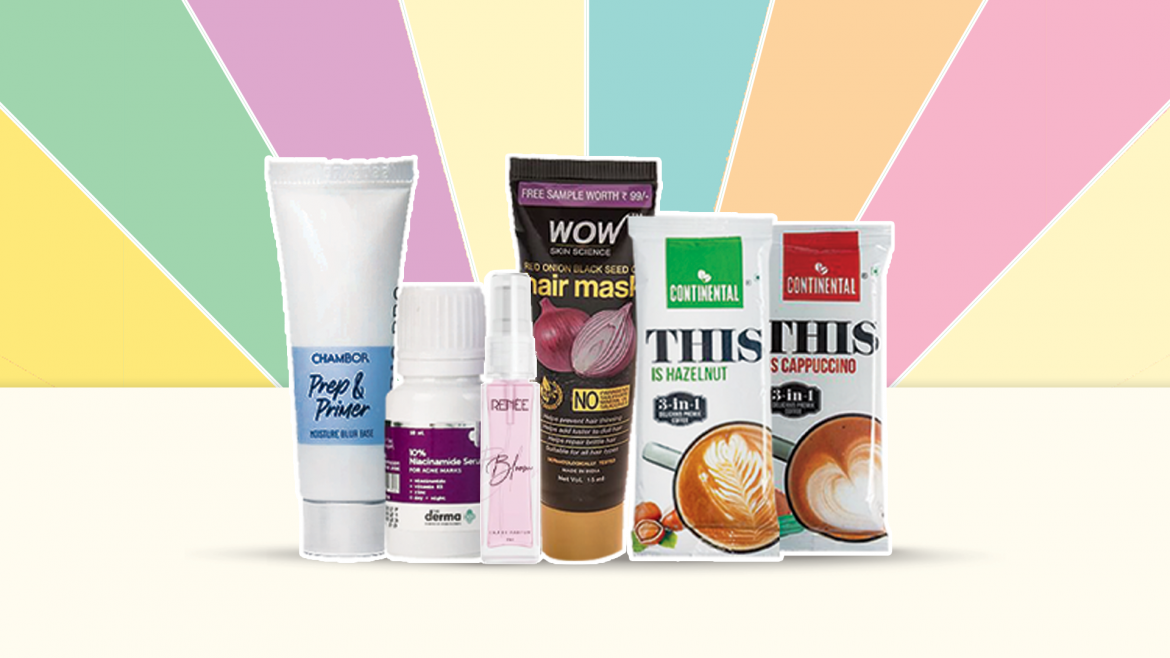 Here's a run-down of last month's trendiest Trial Packs that were tried, loved & trusted!
Let's dive in, shall we?
---
Prep & Primer – Mattifying + Moisturizing Primer Trial Pack
By Colorbar
Topping the list is Chambor's Prep & Primer. If you're a makeup lover, this is a must-try for you! A trailblazer, a trendsetter & an innovator on its own, this primer visibly blurs pores while giving you an even base for your makeup. It's oil-free and moisturising. What else could you ask for?
---
10% Niacinamide Serum Trial Pack
By The Derma Co.
If you're looking to break ties with uneven skin texture and acne marks, The Derma Co.'s 10% Niacinamide Serum will be your bestie! This dermatologically tested serum contains the perfect combination of the magical skincare ingredients: niacinamide and zinc! Use the serum daily to improve the appearance of pores and fine lines and give your skin a youthful glow!
---
Red Onion Black Seed Oil Hair Mask Trial Pack
By WOW Skin Science
Coming in hot at number 3 is a hair care trendsetter! Wow Skin Science's hair mask helps you bid farewell to unmanageable, tangled, unruly hair. The mask helps improve your hair's overall health, giving you the smooth, lush, glossy hair you always dreamt of!
---
Bloom Eau De Parfum Trial Pack
By RENEE
An exceptional blend of notes from tuberose, jasmine and sandalwood, along with a spicy trail from vanilla, cocoa and tonka beans, this fragrance is a must for all your special occasions.
---
THIS Is Hazelnut & Cappuccino 3-in-1 Premix Coffee Trial Pack
By Continental Coffee
Let's just say this trend was brewed to perfection! There's nothing better than getting a cup of joe anytime, anywhere. And this Trial Pack combo delivers just that! Just pour the sachet's contents into a mug and add hot water to make flavourful coffee that'll wake you up instantly!
---
Missed out on January's trendiest picks? You know we got you covered! You can try all of them here & find out why they won over people's hearts!
Let us know in the comments which one of these are you excited to try the most.
We'll see you next month, with a new list of top trends you should get your hands on!
Until then, happy trying!