2022 is the year we cut ties with traditional stereotypes of what beauty is and get on to not just owning but celebrating our flaws. The crusader of this trend that's breaking the internet is none other than our very own revolutionary GenZ!
GenZ, as we know it, is changing the world one step at a time with its new and refreshing perspective on all aspects of life and business. The fashion and beauty industry is definitely no outsider to this perspective and is, in fact, one of the first to be impacted by the changing consumer behaviour resulting from rising social movements.
"Self-love" – a concept that has been the town's talk for a while now, is no ordinary movement! It's a movement changing the functioning and vision of industries as we speak! Everything the fashion and beauty industry once represented and portrayed as the ideal shatters as the movement encourages and inspires people to start embracing the things that were once considered "flaws." Real bodies of all shapes and sizes, skin, and people are the direction the industry is moving toward, and this is all thanks to a new generation of thinkers and leaders campaigning for the idea of acceptance and love for the self and others!
In line with this movement and specific focus on the related trends that are shaping the beauty industry, a beauty/makeup trend that's taking over the internet is that of celebrating our natural skin with all its flaws intact! GenZ takes this trend one step further with the inclusion and promotion of these flaws in makeup looks, enhancing these flaws for the world to see and normalize. The initial inhibition was eliminated with popular influencers, makeup artists and celebrities, not just standing by the trend but also actively taking part in it!
While this beauty trend began its journey on Tik Tok, it has now made its way to both magazine covers and the runway! We've identified five major beauty trends in this category that have made it to the top and stayed!
Faux Freckles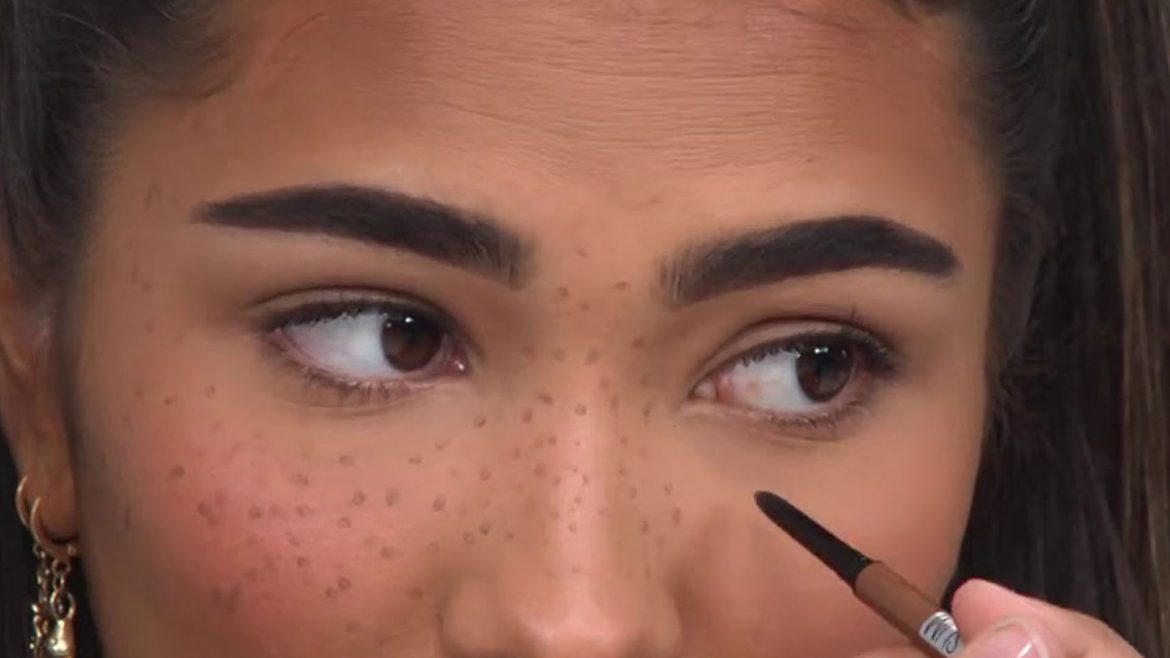 Spotless skin is a thing of the past, with the rising popularity of freckles and beauty spots as the new standard of beauty! People are now giving themselves freckles and beauty spots with the help of beauty products, and some are even going so far as to get themselves semi-permanent ones! In the Indian context, multiple popular beauty influencers and celebrities like Alia Bhatt and Janhvi Kapoor have popularized this trend enough to trickle down to the masses! 
Some makeup products you can use to create this look are; Freckle Pens, Freckle Stencils and even Henna Kits. If you are to use products that are already a staple in your makeup kit, we recommend using a liquid eyebrow pen or a brown kajal pencil.
2. Faux Tooth Gap
While the phenomenon of the tooth gap has been around in the fashion and beauty industry for years, faux tooth gaps are a recent addition to the list of beauty trends! Earlier, having a tooth gap was considered a modelesque feature. However, this was something that never came about to be adopted by the masses. This has changed, with makeup and beauty enthusiasts now bringing this look to the mainstream audience by creating the faux tooth gap look using the very handy and accessible black gel eyeliner or waterproof eye pencils!
3. Unibrows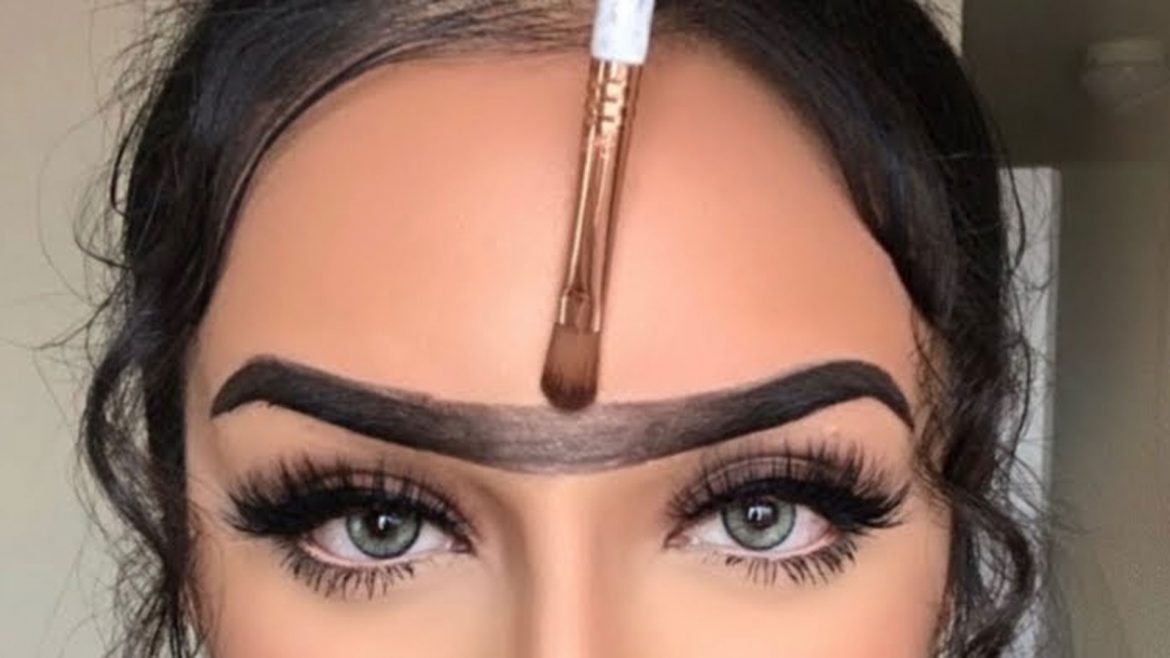 Inspired by Frieda Kahlo's natural unibrow, this trend can even be seen as a tribute to her and a throwback to the revolutionary 1900s. Another major contributor to this trend is the #bodyhairdontcare movement that encourages embracing the human body in its natural state-with body hair. With fuller eyebrows back in trend, the beauty industry's obvious next step was accepting the unibrow with open arms! With top celebrities like Deepika Padukone in the movie Padmavat sporting a unibrow, a statement is made, and a trickle-down effect is initiated.
All you need for this look is a flat brush to draw a small monobrow at the bridge and then overdraw it onto both sides. Post this step; you'll require a concealer to shape and define your brows.
4. Chipped Nails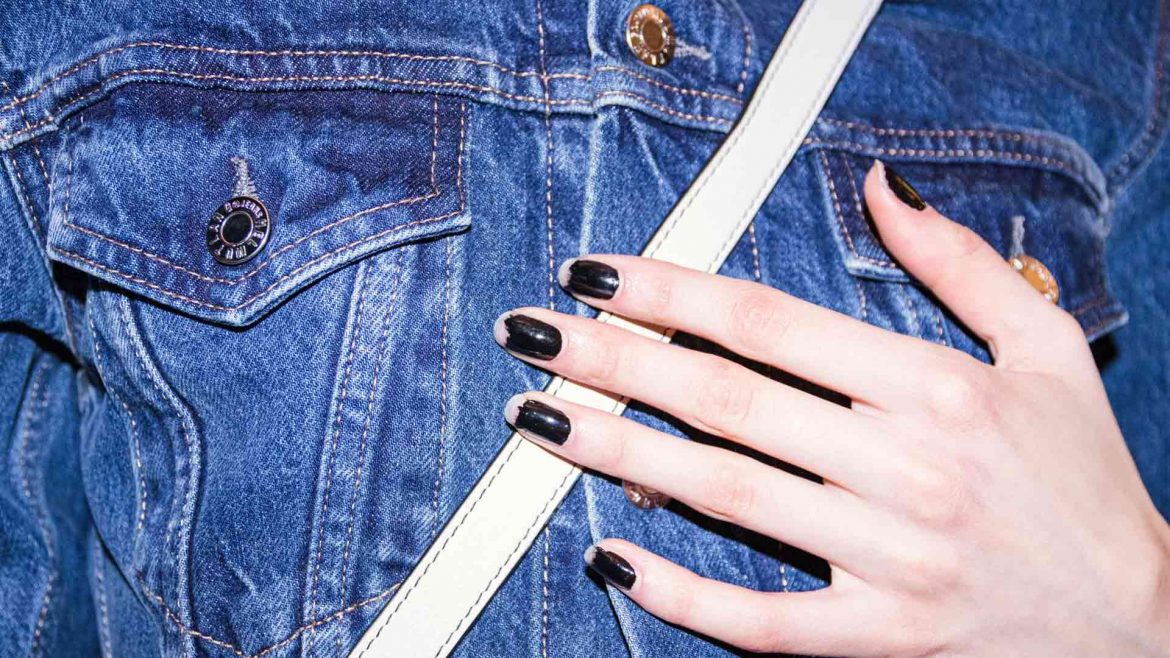 Chipped nails have been around for many years, a unisex trend inspired by the rock music scene. However, it is only recently that this trend has made its way into the mainstream, with runway models, actors and influencers flaunting their chipped manicures! The trend has blown up so much that people are now following an entire nail routine to get chipped nails.
If you're into letting your nail paint chip off naturally, you can try the routine that involves applying a base coat and then the nail paint from the centre down unevenly. Doing this will make it appear as though it has unintentionally chipped off.
5.Faux Dark Circles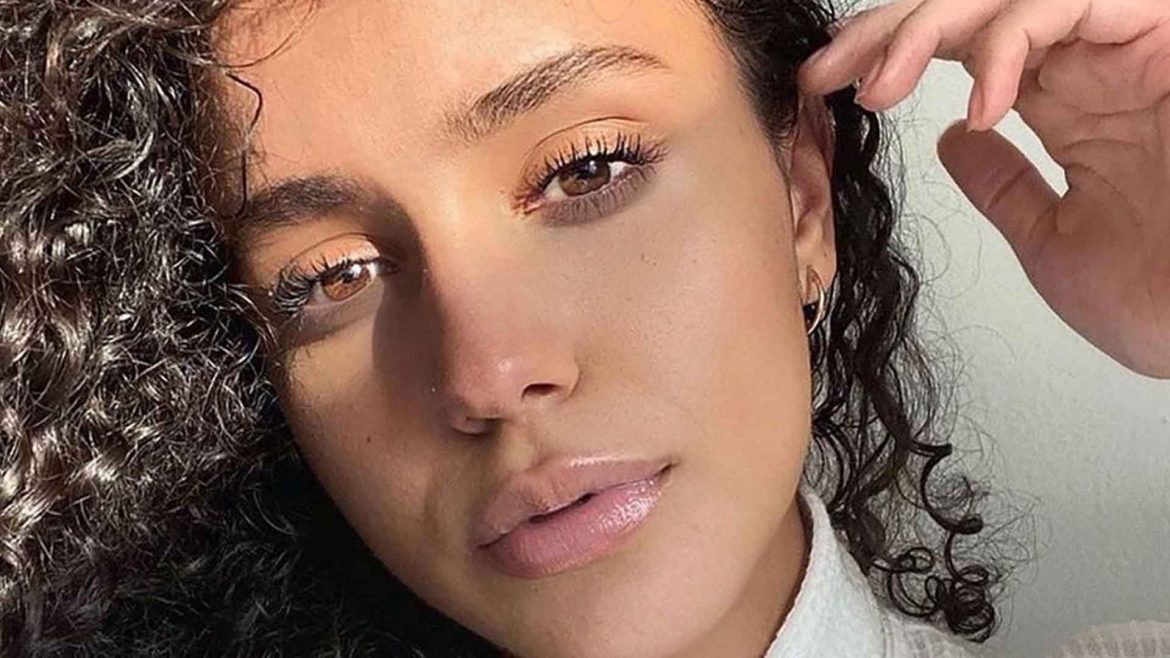 The first of this trend was on Tik Tok, and soon, the "Panda Eye" trend became a phenomenon! Started by a tik toker names Sara Carsten who struggled with dark circles and was often shamed for the same, it was a movement towards embracing natural dark circles by turning it into a makeup trend! This trend also made its way to the Met Gala red carpet, with popular celebrities sporting the same.
Some essential makeup products you need to create the Panda Eye look are; a dark concealer, taupe lipstick or grey/brown eyeshadow and a blender.
While the essence of these trends is embracing one's natural self, it's also an effort to bring these flaws to the mainstream beauty world and make them more palatable. This is only the beginning of a long journey down the road of self-love and self-acceptance, but a huge step at that! Keep watching this space for more on such trends!