Fragrances are an extension of your personality and therefore an important part of the fashion and beauty world that functions on this basic principle. Want to smell good while creating an identity for yourself (through your scent) and all this on a budget? We've got you! Here's a specially curated list of budget alternatives to expensive luxury perfumes. These aren't dupes but have similar essences, thereby, embodying the vibe of classic luxury brands. Come explore!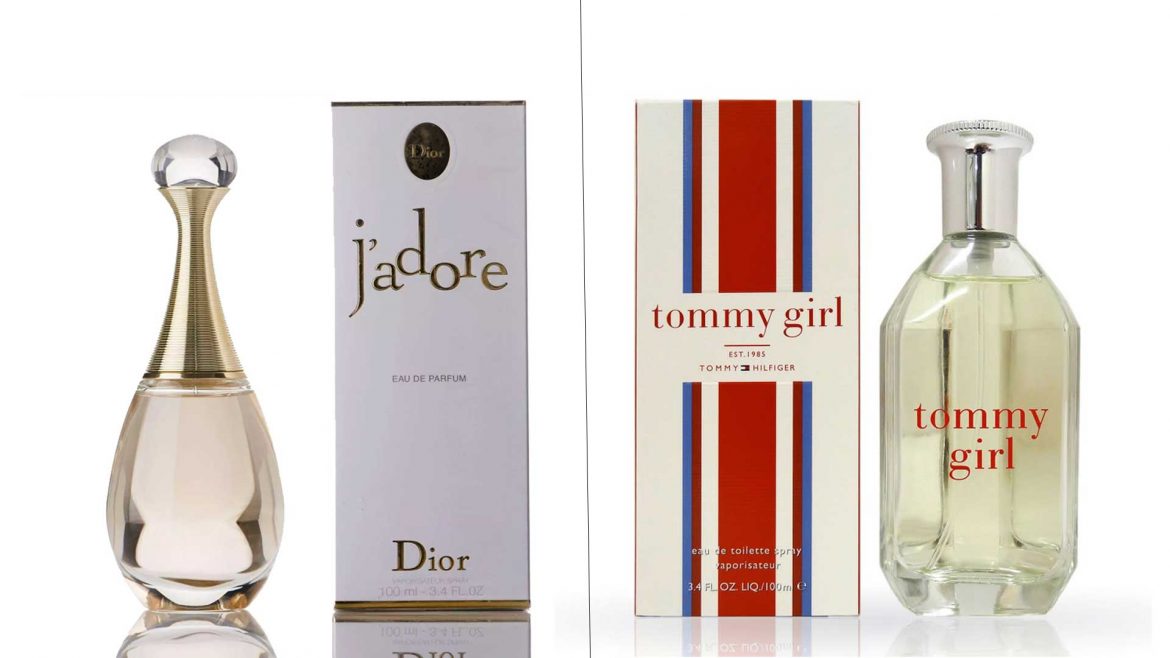 J'Adore By Dior
The house of Dior's most feminine perfume for women, this finely crafted perfume is the perfect balance of the floral and fruity essence, making  this a classic that's both sweet and sexy. However, being one of Dior's best also means it's extremely expensive-priced at a staggering INR 17,200 (150ml).  So, if floral and fruity are your thing, opt for the budget alternative below! 
Smytten Recommends: Girl EDT By Tommy Hilfiger
At a price of INR 4,300 (100ml), Tommy Hilfiger's Girl EDIT is a quality alternative to Dior's J'Adore. Also a combination of floral and fruity, this perfume is an embodiment of authenticity, inspired by the American landscape. With the primary combination of floral essence from Camellia Flowers, Apple Blossoms and Black Currant Flowers and fruity from Mandarin and Tangerine, this is a go-to scent for those into highly feminine fragrances.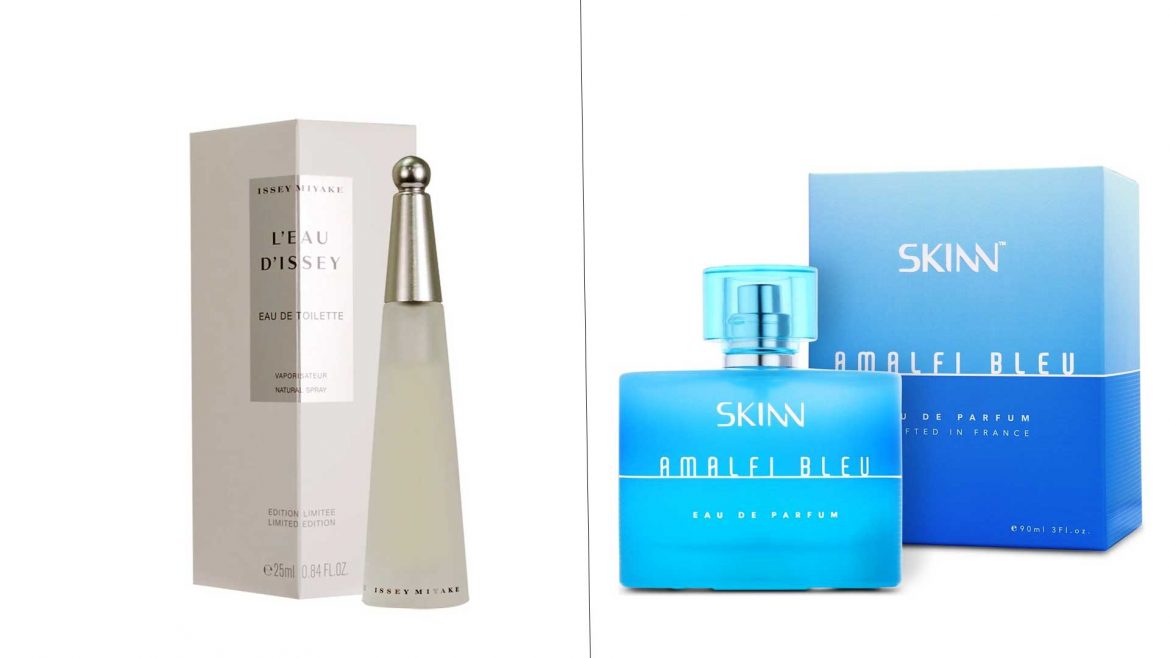 2. L'Eau D'Issey By Issey Miyake
A fresh floral-aquatic fragrance, this classic is like the summer ocean breeze! Having been in the luxury fragrance circle for the longest time, this is a brand that's been a go-to for every occasion. This particular scent has the essence of Lotus, Rose, Lily, Water Peony, Cyclamen etc and also  Musk, Tuberose, Exotic Woods, Osmanthus, Cedar, Sandalwood and Amber etc. This is also the first aquatic floral perfume for women! This perfume, however, screams luxury at INR 7,400 (100ml). This is where we bring to you an alternative that'll transport you to the Mediterranean oceans but on a budget!  
Smytten Recommends: Amalfi Bleu – Skinn By Titan
Titan's Amalfi Bleu is a great alternative to L'Eau D'lssey at INR 2 495 (90ml). Its fresh aquatic scent transports you to the azure waters of the Amalfi Coast while also capturing the spirit of the blooming flowers and orange leaves fluttering in the Mediterranean breeze! This perfume too has a strong floral and aquatic essence with a hint of citrus. The ones that stand out the most are; Jasmine, Violet leaves & Cashmeran Musk, specially crafted in France!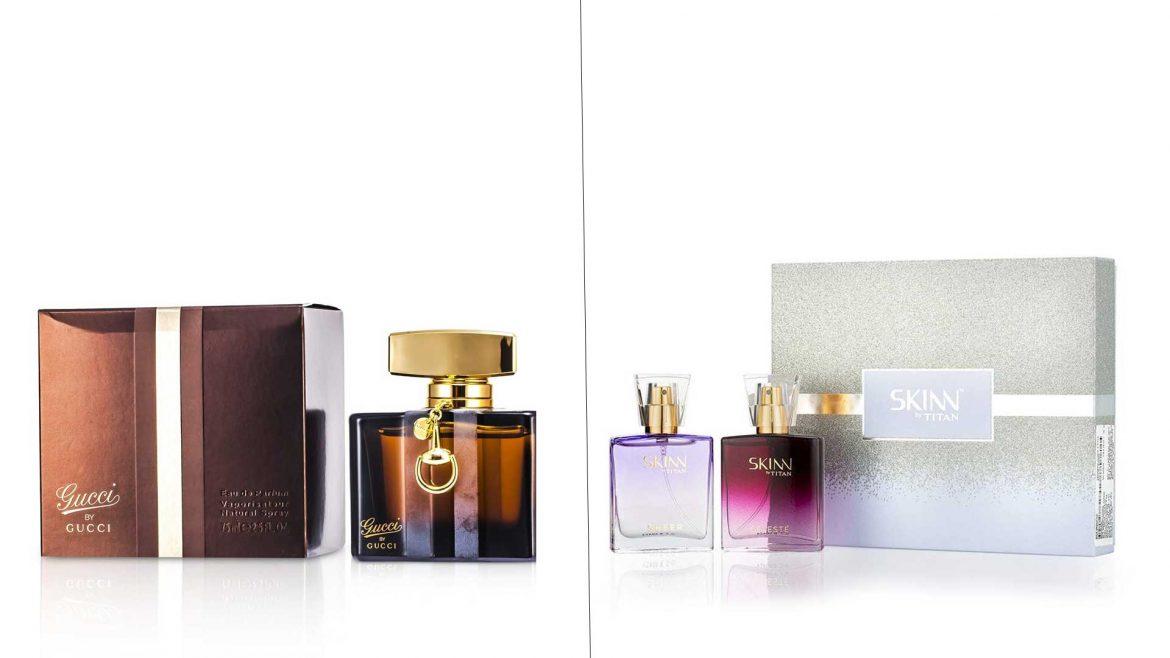 3. Gucci By Gucci
This perfume by Gucci is a floral chypre with a fruity opening at INR 7,500 (75ml). Being Gucci's master fragrance for women, this is a tough contender in the luxury florals category. The most notable essence is that of; Guava and Pear, followed by the Tiare Flower and Patchouli, Honey and Musk. Fits your taste but not your budget? We'll let you in on an alternative that's pocket-friendly!
Smytten Recommends: Celeste Perfume EDP – Skinn By Titan
White floral notes, a touch of zing from peaches and pears, and dry sandalwood with hints of patchouli are what's in store for you with this scent! The fragrance has been skillfully crafted to embody luxury and warmth, making it the perfect budget alternative to Gucci at INR 2,595 (100ml).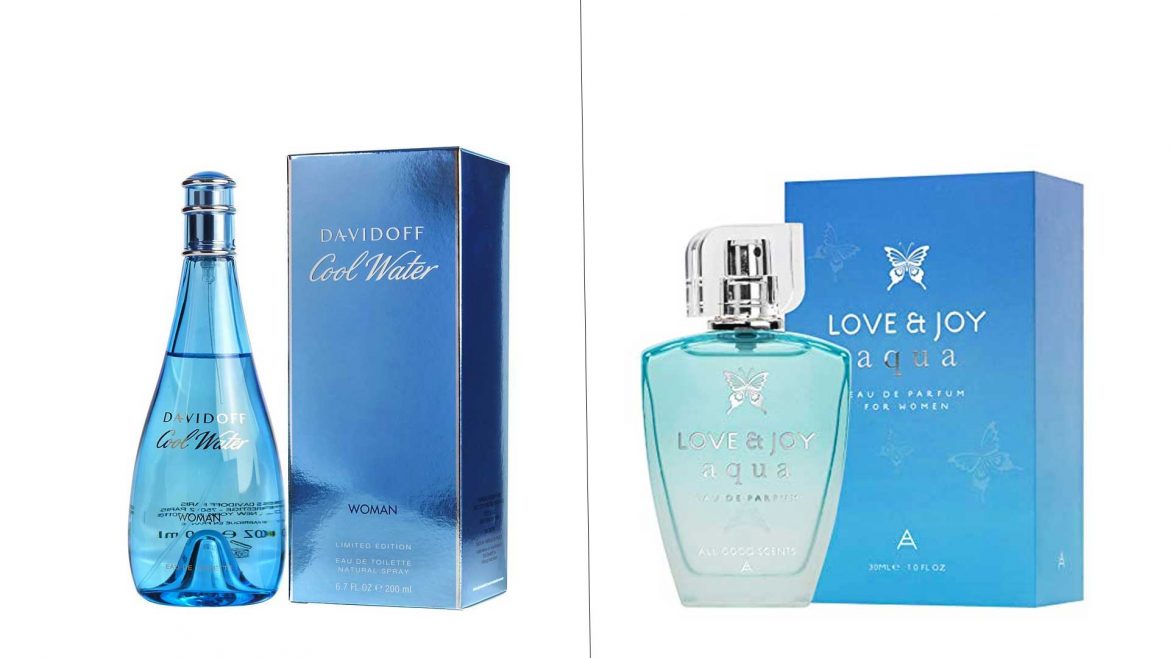 4. Cool Water By Davidoff
This is a floral aquatic fragrance for women, with the fruity and floral essence of Melon, Lotus, Lemon, Pineapple, Quince, Calone, Lily and Black Currant. It also has the essence of ingredients like Musk, Vetiver, Violet Root, Sandalwood and Vanilla. This perfume is an explosive combination wherein fruity meets femininity and sensual woods! At INR 4,740 (50ml), this luxury formula also has an affordable alternative and we'll tell you all about it below!
Smytten Recommends: Love & Joy Aqua By All Good Scents
Light, breezy and plentiful in character, Aqua from the Love and Joy collection is a stunning blend of floral and woody, with a crisp scent of the sea! The aquatic essence of calone and cyclamen combined with smoky cedar, honey, and musk bring together a scent very much like the Davidoff Cool Water for Women, but on a budget of just INR 750 (30ml)!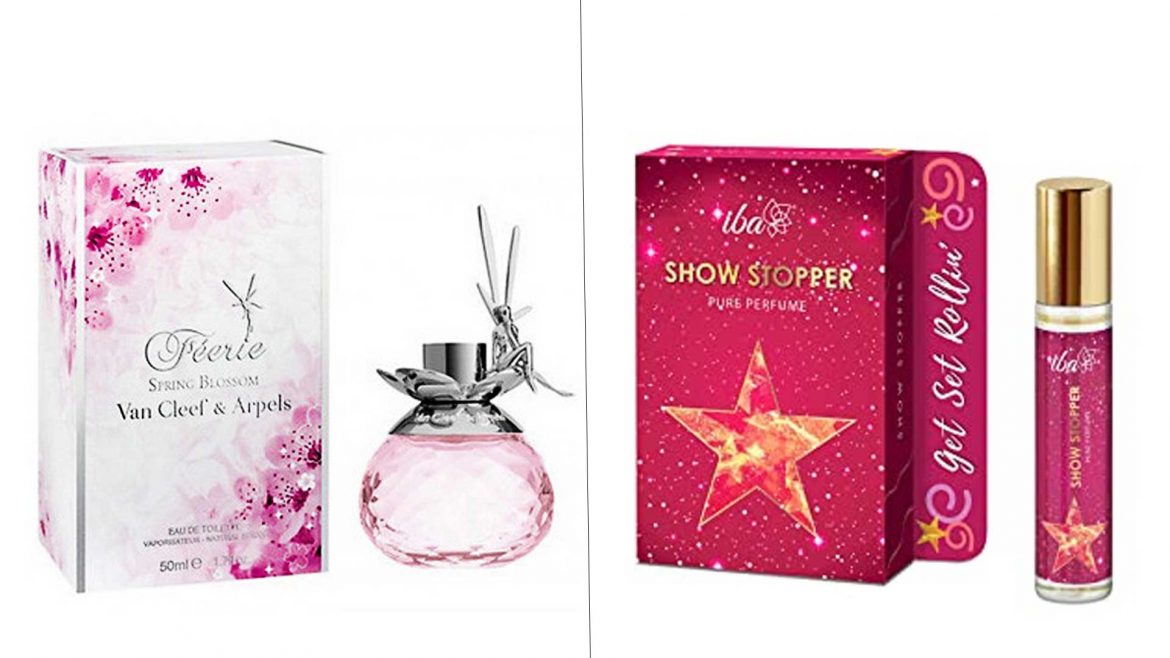 5. Feerie Spring Blossom By Van Cleef & Arpels
The soothing florals of cherry blossom combined with the juicy essence of the litchi fruit rightly spiced by pink pepper-Feerie Spring Blossom is a vibe of its own! It is further laced with the essence of magnolia, peony, wild raspberry zest and base notes of musk and warm tonka beans. At INR 5,779 (50ml) it's clearly on the expensive side. However, we've got you covered!
Smytten Recommends: Pure Perfume-Show Stopper By Iba
The Show' Stopper is here and how! Warm, floral, and spicy, this is an alternative to Feerie Spring Blossom that retains the luxury at a budget of just INR 239 (10ml)! It has the essence of pink pepper, jasmine, patchouli, and musk, making it very similar to the classic Van Cleef & Arpels.
Who says quality can't meet affordability? We at Smytten have busted that myth with these budget alternatives to the best of luxury fragrances! Check out the Smytten App to shop these scents and also avail free trial packs on selected fragrances!