While shaving your body is no longer a taboo topic, admitting that you shave your face will get you labelled a 'weirdo.'
But we're here to reveal a long hidden beauty secret — shaving your face is not weird! It actually makes your skin look so much better! According to expert beauticians and dermatologists, shaving off the fuzzy hair on your face can significantly improve your skin's texture.
To put things into perspective, here are some pros and cons of shaving your face:
Pros:
1. Helps in eliminating dead skin cells
2. Opens up clogged pores.
3. Helps you keep your face clean and soft.
4. Reduces acne & peach fuzz
5. Exfoliates your skin
6. Makes your skin plumpier and bouncier.
7. Lightens up the dark areas
8. Helps in an even application of makeup
9. Is painless & and cost-effective!
Cons:
In some cases, sensitive and acne-prone skin can experience breakouts.
Can lead to skin irritation if after-care is not followed duly .
If you shave incorrectly, it can result in dry skin.
---
Even though the pros clearly outweigh the cons, here's how you can avoid the cons altogether!
What is the proper way to shave your face?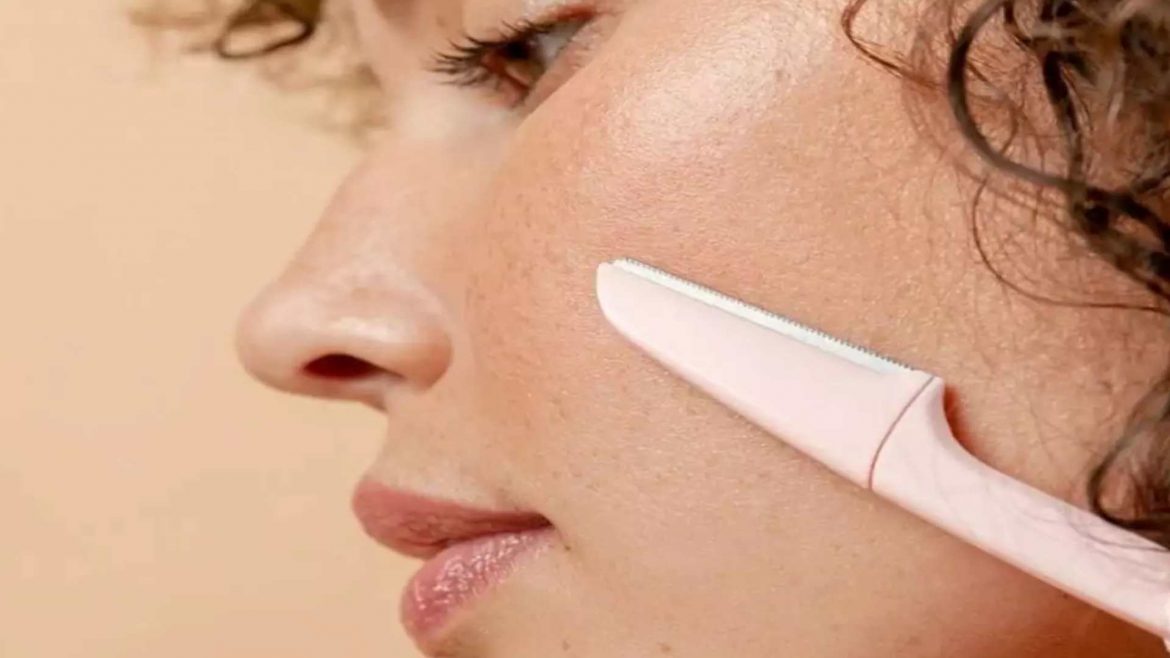 Put down your usual body razors & trimmers and grab tools that are specially designed for delicate peach fuzz—because that's the best way to ensure that you avoid a disastrous aftermath. Worried about ingrown hair? The key is to use a sharp razor so that you can get a #SmoothAf shave always. Here are the steps you should follow:
Firstly, clean your face and dab it dry completely. Facial shaving is usually done without the application of a shaving cream. If you feel dry shaving will irritate your skin, you can use a shaving gel, lotion, or a cream on your face for the perfect base.
Use a straight edge razor or a trimmer designed specifically for the face. Facial razors effectively and effortlessly remove peach-fuzz.
To avoid nicks, cuts or irritation, avoid using a dull razor. 
Once you're ready to shave, hold your skin taut with one hand. Make sure your razor is at a 45-degree angle while shaving and gently move the razor in short, light strokes, while applying minimal pressure.
Now that you've successfully eliminated your peach fuzz, wash your face and start with your after-care. Do not forget to moisturise, moisturise and moisturise.
How often should you shave?
The ideal time frame is once a week. This will not only allow your hair to grow back and facilitate a smoother shave, but also help in calming angry, irritated and sensitive skin in between shaving.
---
For a #SmoothAF shave, Smytten recommends: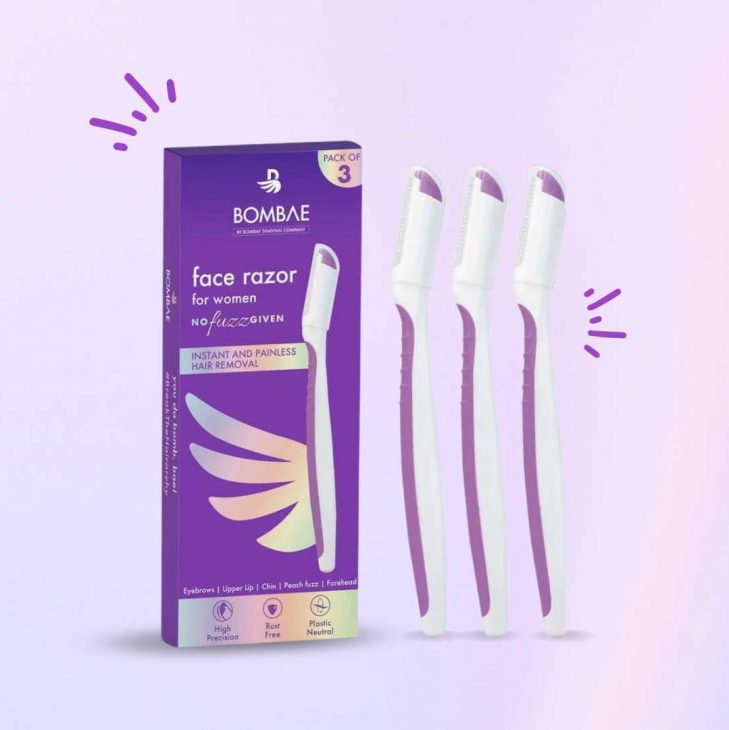 Bombae's Face & Eyebrow Razor
For Eyebrows + Upper Lip + Chin + Peach Fuzz + Forehead
It's anti-slip grip and rust free blades ensure high precision so that you can say ta-ta to nicks and cuts!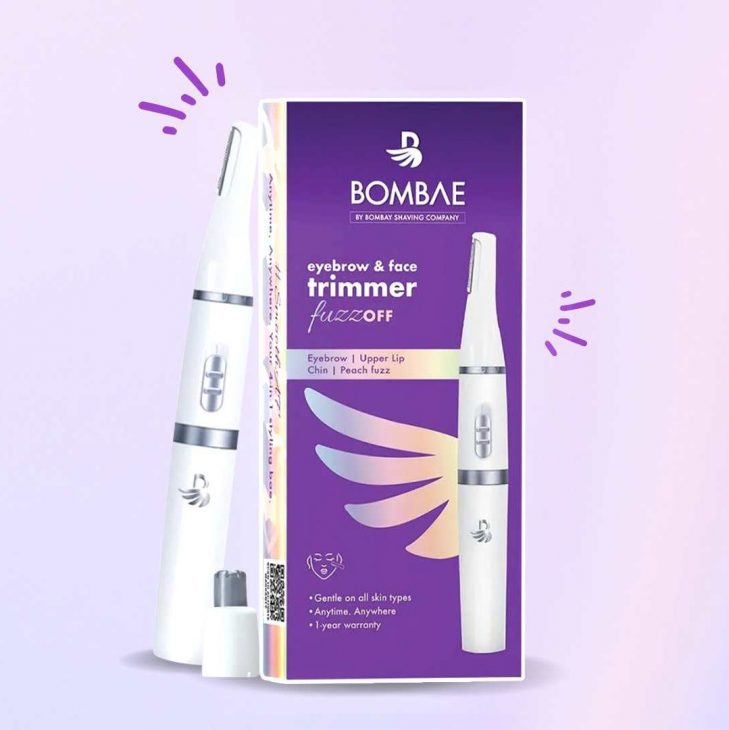 Bombae's FuzzOff Facial Hair Trimmer
For Upper Lip + Eyebrows + Sidelocks + Chin
This travel friendly trimmer fits easily in any bag for a smooth finish anytime, anywhere!
---
Now that we've answered your burning questions, it's your turn to give facial shaving a try! Peach-fuzz & unwanted facial hair will never be a problem if your shave & slay the #BombaeWay. Happy shaving!