The beauty industry is obsessed with Korean skincare products—and for good reason. Instead of using harsh chemicals that strip your skin of its natural barrier, Korean skincare uses ingredients that work in harmony with the skin's natural ecosystem. 
Looking to learn more about these Korean skincare ingredients, but aren't sure where to start? Consider this your definitive guide to K-beauty ingredients that will help you achieve the healthy, glowing, and glass-like skin you've always craved. Let's get started!
---
Ingredient #1 Carrot Seed Oil
Carrot seed oil is currently an unsung hero in the world of face oil, being a lesser-known alternative to argan, rosehip, jojoba, and marula oils. In K-Beauty, carrot seed oil has been used for over ten years!
Rich in vitamin A, this ingredient rejuvenates and smoothes skin texture while preventing water loss from the skin's surface. Say goodbye to dry, dull skin!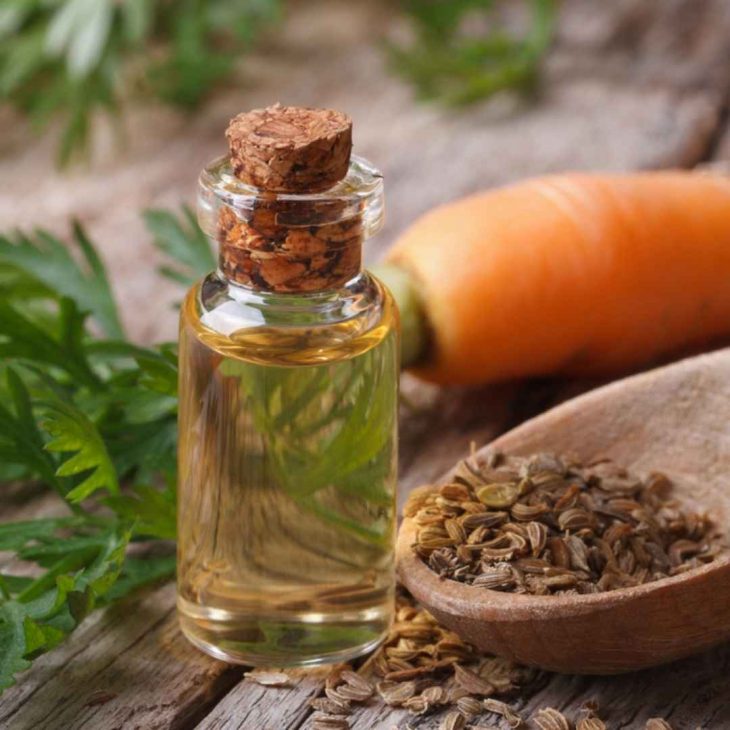 ---
Ingredient #2 Cica (Centella Asiatica)
Soothing, hydrating, healing? Anti-ageing, oil-controlling? Yes, Cica can do it all! Korean skincare powerhouse Cica, or 'tiger grass', is known for its hydrating and skin-healing properties.
With madecassoside, a natural antioxidant that soothes acne scars and controls excess oil, Cica not only prevents zits, but also heals scars while nourishing collagen to keep skin looking young.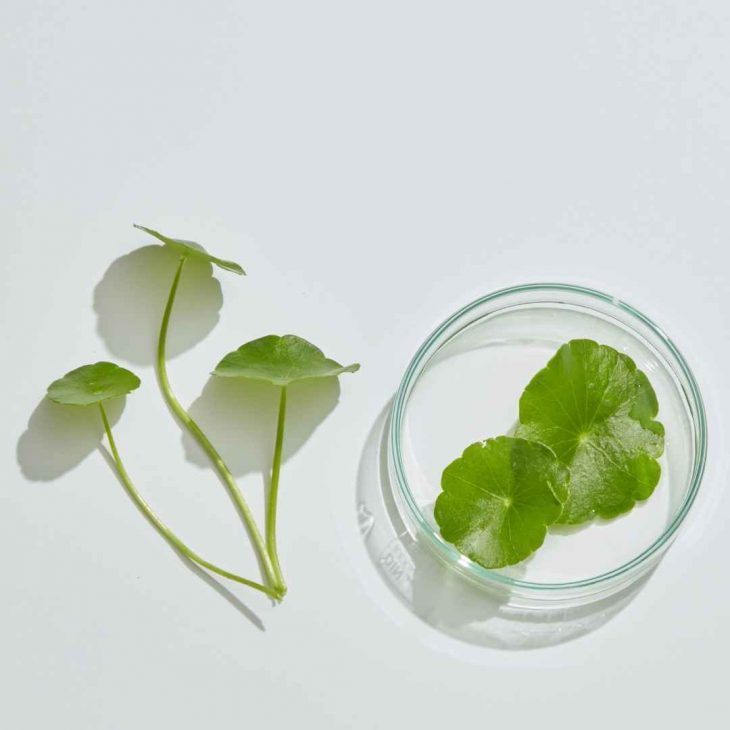 ---
Ingredient #3 Fermented rice water
Most of you are familiar with rice water's brightening properties, so this might not come as a big surprise. Rice water is a marvel of skincare, being rich in vitamins, amino acids, and minerals that give it anti-inflammatory and antioxidant properties.
By regulating the production of sebum in your sebaceous glands, it mattifies greasy skin. As a result, it keeps your skin taut and prevents acne. Time to raid your kitchen shelf for a skincare boost!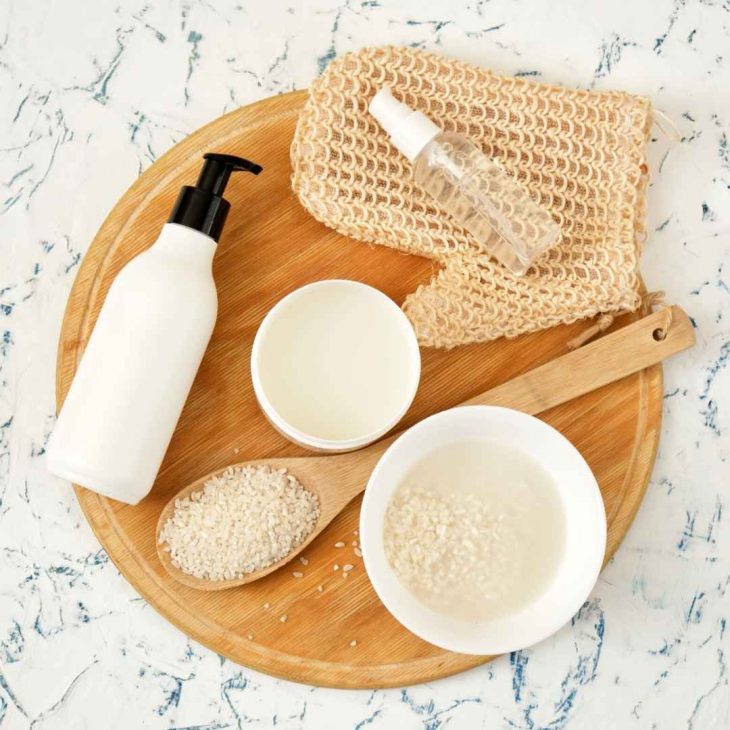 ---
Ingredient #4 Ginseng
The Korean beauty industry seems to be obsessed with ginseng. And there's a good reason for this! The original superfood, Ginseng, contains high levels of vitamins, minerals, and antioxidants that fight free radical damage to the skin and prevent cellular damage.
When it comes to glowing skin, ginseng is the way to go! It boosts blood circulation, brightens and revitalises your complexion, and balances oil production. TBH, Ginseng is a natural skin balancer that does everything well.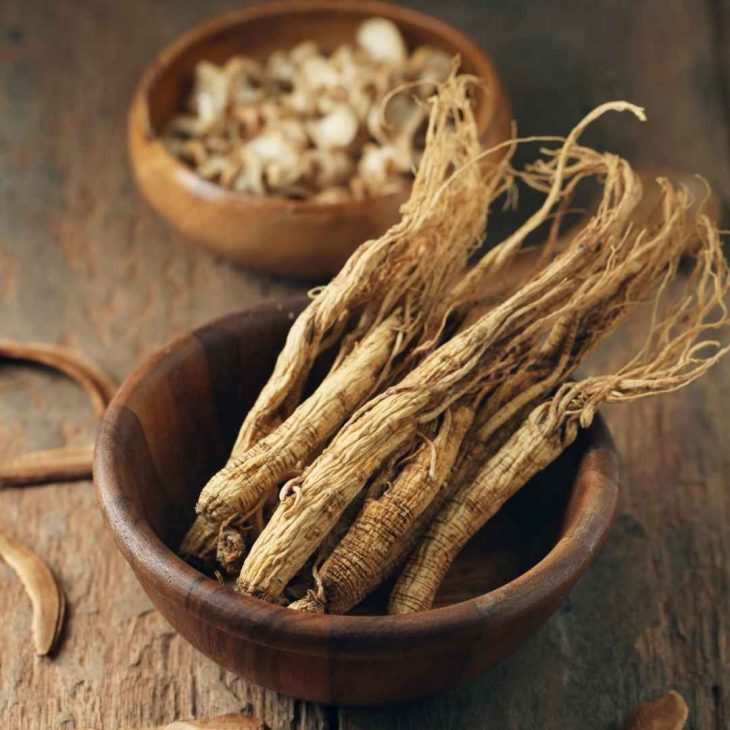 ---
Ingredient #5 Tremella Mushroom
Spoiler Alert: Those with dry skin will love this trending fungus. The Tremella mushroom—commonly called Silver Ear— can hold 500 times its weight in water, making it a powerful hydrator. Highly moisturizing, nutritious, and anti-inflammatory, it is great for your skin.
Many even call it the "beauty food" in Asia. As an antimicrobial, antiviral, and moisture-retaining mushroom, it is a great choice for dry skin that's crying out for hydration.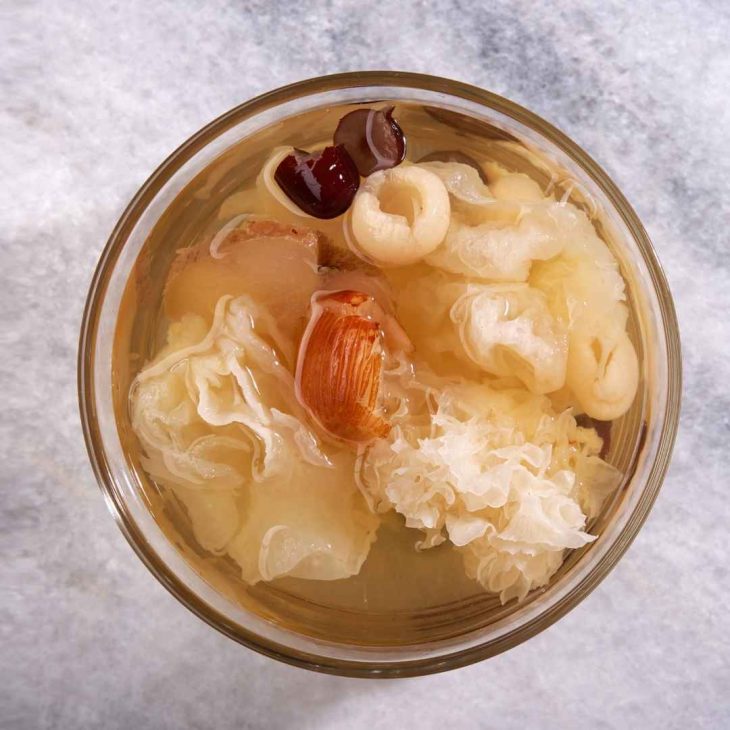 ---
Ingredient #6 Birch Juice
There's no doubt that birch juice is a dream ingredient for your skin—it's a Korean skincare routine superstar in its own right. Also known as birch tree water, it's an extract from a birch tree that's extremely light and thin, allowing it to be easily absorbed by the skin.
Thanks to the incredible, skin-friendly nutrients such as amino acids, vitamins, proteins, minerals, and xylitol, birch juice helps even out the complexion and hydrates the skin. It is packed with vitamins B3 and C to brighten skin, restore a healthy glow, and stimulate cell growth.
Isn't it the ultimate skincare wonder?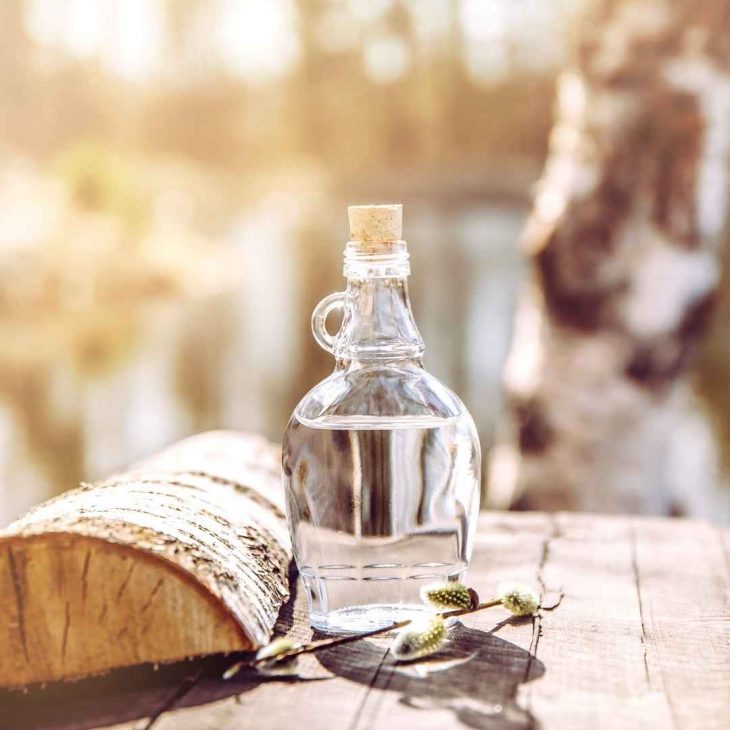 ---
Ingredient #7 Liquorice root
Liquorice root is a popular ingredient in sun protection products used in Korean beauty. It can slow down the process of skin darkening caused by exposure to UV rays. For individuals with sensitive skin, it is often a beneficial alternative to chemical sunscreens. 
Time to ditch those white-cast sunscreens for this natural SPF powerhouse!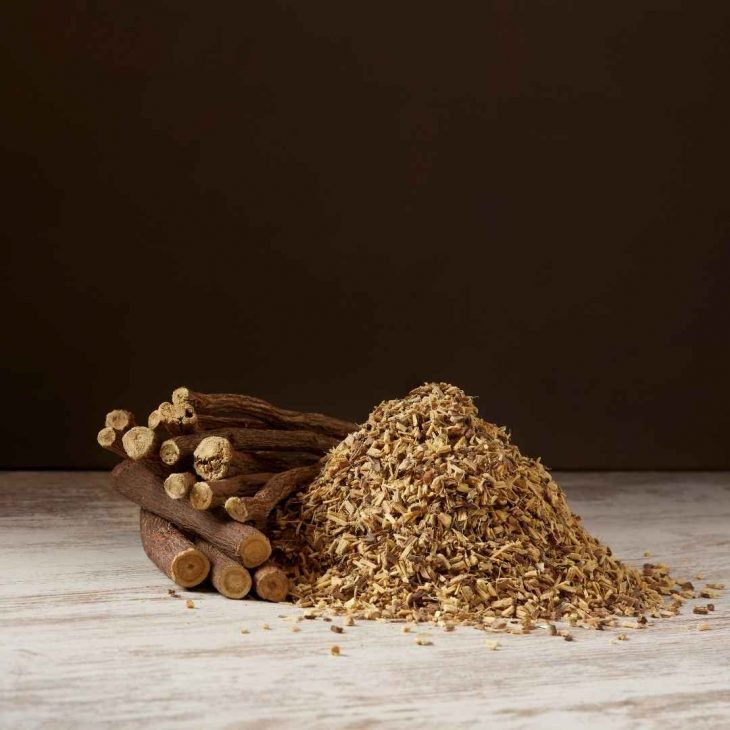 ---
Ingredient #8 Green Tea
As we all know, green tea has gained a lot of popularity over the years—and people love drinking a "hot cuppa green tea" for its health benefits. What you might not know is that green tea is quickly becoming a hot topic in the K-beauty world as well.
With added amino acids and antioxidants, green tea replenishes nutrients and leaves your skin glowing—like your favourite K-pop celebrities! Green tea also works wonders when it comes to preventing fine lines and keeping your skin soft and young.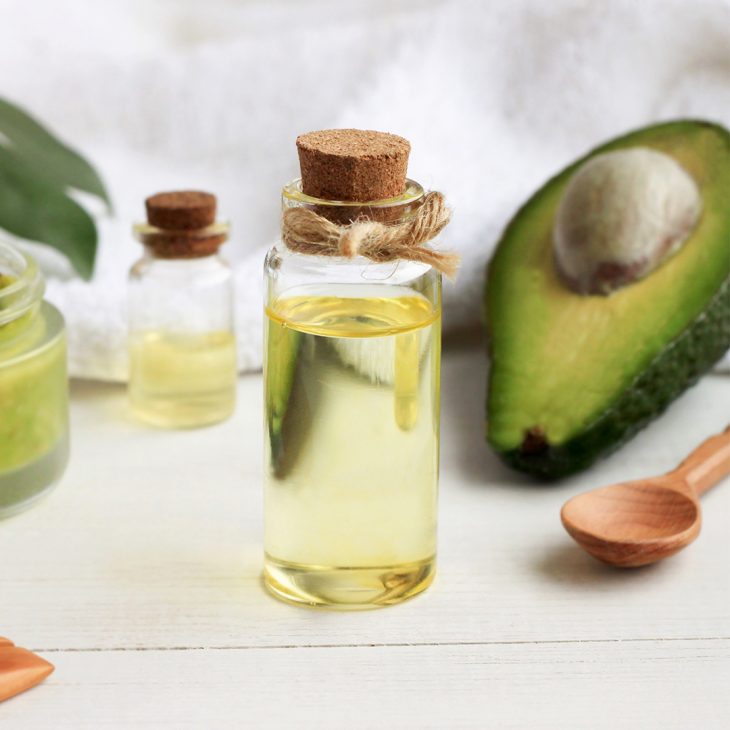 ---
Ingredient #9 Snail Mucin
Snail mucin may sound gross, but when used in serums and creams, it brightens, reduces age spots and soothes the skin. Moreover, it contains a lot of water, making it a great hydrating agent. Regular use can give you the much-coveted 'dolphin skin', thanks to its nutrients including hyaluronic acid, glycoproteins, proteoglycans, and copper peptides.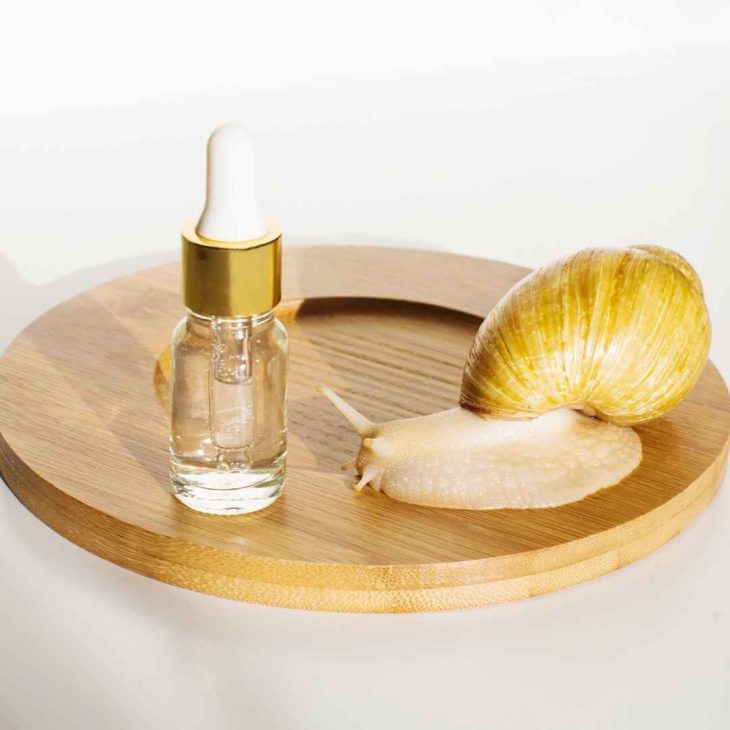 ---
Here's a pro tip: These are all very potent, natural ingredients. Therefore, we recommend patch testing them on your neck or jawline before using them in your face skin care. We wouldn't want any unwanted side effects now, would we?
Bring out your inner skintellectual by embracing these ingredients packed with natural goodness that will give your skin a never-ending luminous glow. Have any questions about these Korean skin care routine ingredients? Ask away in the comment section below!