Do you also look at your home sometimes and feel overwhelmed by the sheer amount of stuff you've gathered? Marie Kondo would suggest the solution is to just throw away extra stuff, but that can lead to cluttering the environment and also wastes your hard-earned money! Think of an expensive top you bought and have now outgrown. Not only did producing it require a lot of environmental resources, textiles are notoriously hard to recycle.
The solution? Upcycling! The new buzzword means to repurpose or reuse items in a way that improves them or increases their values from before. Upcycling is a great way to save the environment, and it is also super-fun because it gets your creative juices flowing! This Environment Day, let's try something new and upcycle. We bring you five ways to upcycle that will leave you bursting with feel-good energy!
---
1. Ladders into bookcases
Have old ladders lying around? You can easily turn them into bookcases by first painting them in a cute, distressed finish. After the paint dries, there are many ways to convert a ladder into a bookshelf. The simplest is to place similarly painted plywood sheets across the steps to create shelfs and voila your rustic bookshelf or décor unit is ready!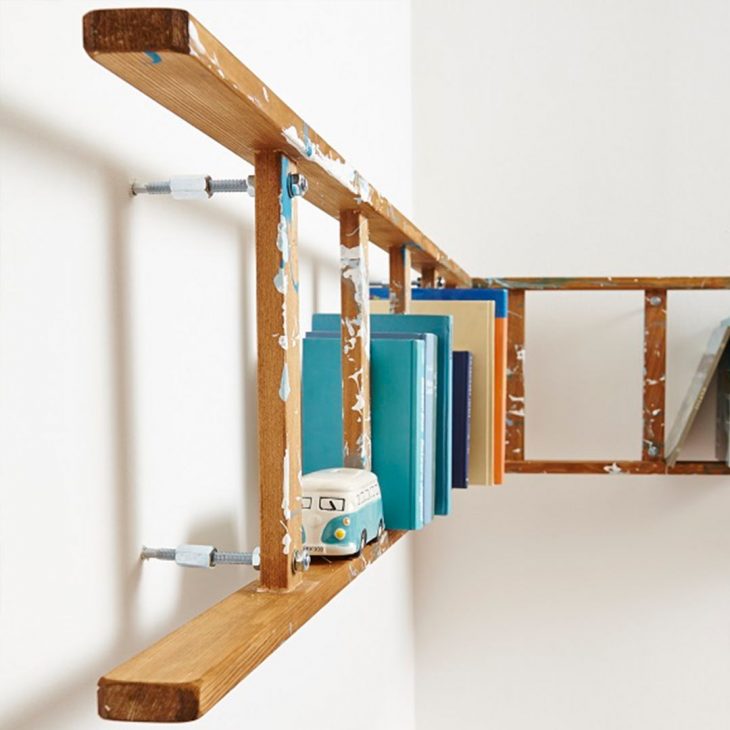 If you're up for a little more creative DIY, there are many ideas online on how to create horizontal shelves from straight ladders and even convert ladders that need support into awesome book stands.
---
2. Bottle caps into tea lights
Whether it's beer bottle caps or caps from olive oil bottles, we end up throwing them away. And guess where they land? In landfills where they take ages to decompose. But now you can use bottle caps to make tiny candles and tea lights that are pretty, fun, and quirky. All you need for the tea lights is old bottle caps, old crayons, any essential oil lying round the house, and waxed wicks, the last easily available online.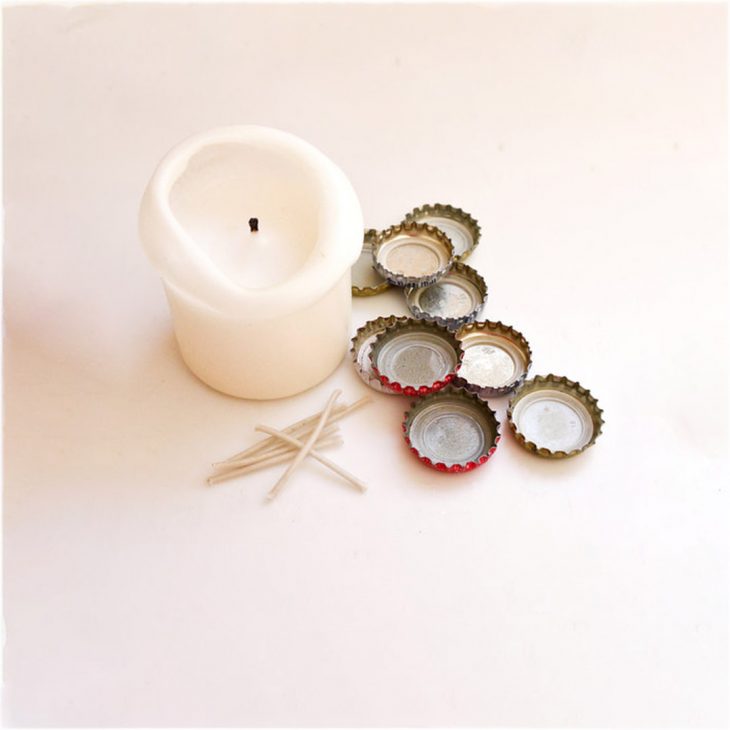 Clean and dry the caps, line them up, place the wicks in the caps – waxed wicks have a metal stand that makes them stand upright.Now, melt the crayons in a double boiler till liquid, add a few drops of essential oil for scent, and pour into the caps. Let the wax cool and your homemade tea lights are ready! To make it more fun, you can paint the bottle caps in your favourite colours before you add the wax.
---
3. Cheese grater into earrings stand
Ok, we absolutely love this one for sheer creativity. Don't throw away your old box cheese grater. Simply paint it with a fabric or enamel colour, let the paint dry, and now use it as an earring holder. The holes in the grater are easy to hook your earrings in, plus the grater-earring stand will give your dressing table a quirky, rustic feel!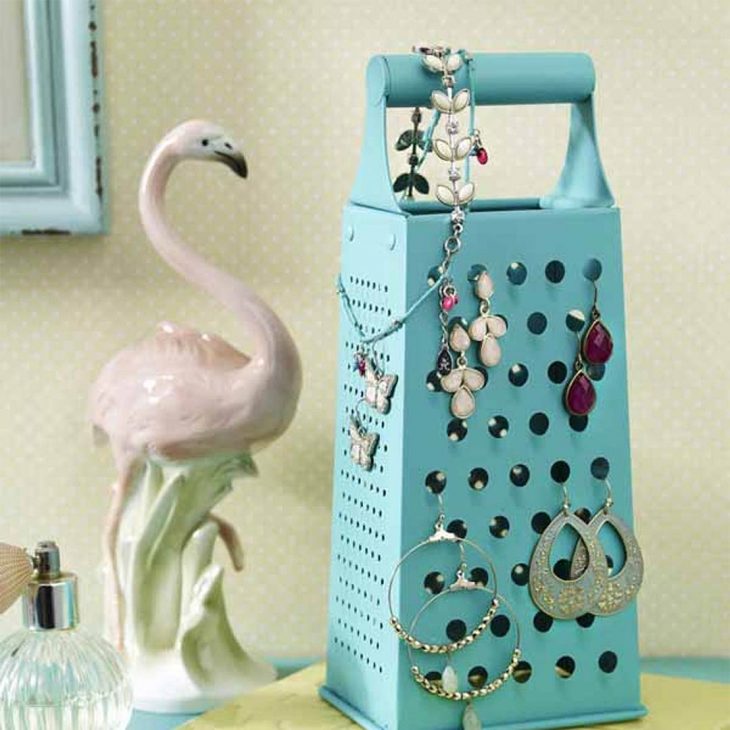 ---
4. Torn bedcovers and old saris into curtains
A new cotton curtain from your favourite handloom place would set you back by a few thousand, so how about turn those torn ethnic bed covers and old saris into curtains? You could stitch them at home or ask your neighbourhood tailor to work their magic, and you can have bright, Indian-themed vintage curtains for a very reasonable cost.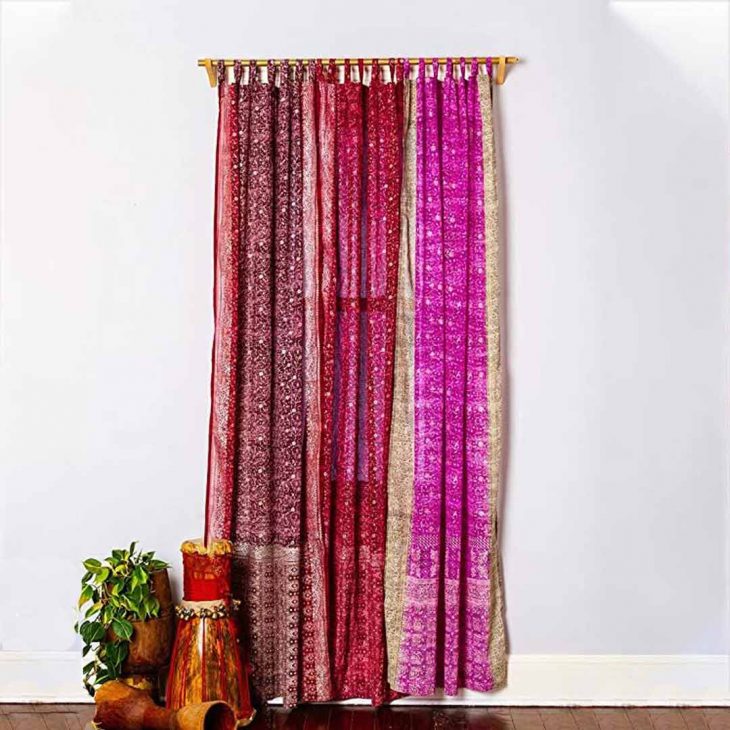 By the way, vintage saris are endlessly versatile in home décor. Have a sari with a frayed border or fading zari? Simply cut out or fold over those parts and stitch them into table cloths, curtains, cushions, and more!
---
5. Give to those in need
In our country, giving to those in need is the best form of upcycling. Of course, we have to make sure the items we give are in good condition, whether it be old furniture, used clothes, or utensils. You don't have to wait for items to fray before you upcycle through giving, give away stuff you'd use yourself and feel oh-so-good about saving the environment, helping someone in need, and decluttering your home – and spirit!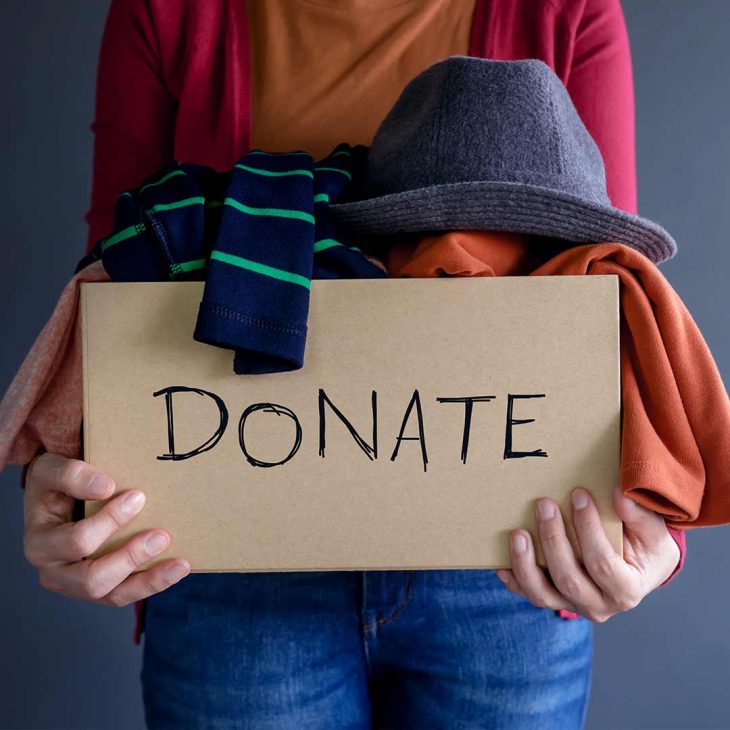 Have these upcycling ideas motivated you to save the environment yet? For more new and good things to try, stay with us, stay Smytten! Click here to visit the App.