Among the top skincare ingredients, Hyaluronic Acid is a staple when plumping fine lines and making skin glow. But what is it exactly? We're giving you the lowdown on hyaluronic acid for dry skin and how to incorporate it into your skincare regime.
What Is Hyaluronic Acid?
By definition, it is a natural sugar molecule found throughout the body's connective tissues. It cushions and lubricates hair, skin, joints, nerves, and eyes. You need hyaluronic acid to keep your skin plump and provide it with structure.
As we age and our environment stresses us with dirt, pollution, etc., the amounts of this acid in our body decrease. It is, however, possible to rebuild those weakened stores with topical products containing the acid.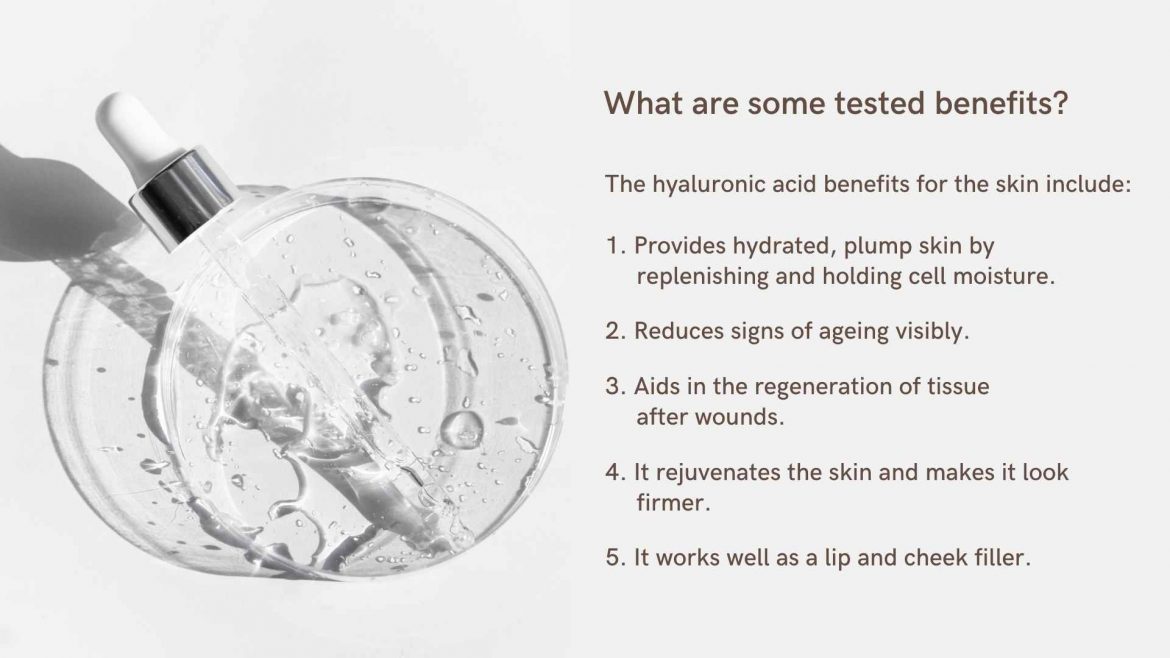 How To Use Hyaluronic Acid?
For the best results, here's a little on how to use it.
As a serum: If you use a serum for dry skin, you should apply it after cleansing or toning your face. When you are done cleansing or toning, don't dry your face. Take a couple of drops and apply it to your damp face. After it absorbs, continue your skincare routine.
As a moisturiser: Using a moisturising lotion instead of a serum is also a great way to incorporate this active! Apply the moisturiser after you complete your skincare routine.
Use it twice a day: The best way to achieve the benefits is to apply a serum or moisturiser twice a day (morning and night).
Skin Type To Be Used On 
This wonder ingredient can boost moisture in most skin types, which is why it's used in various skincare products. Those with dry or dehydrated skin will notice the most significant benefits.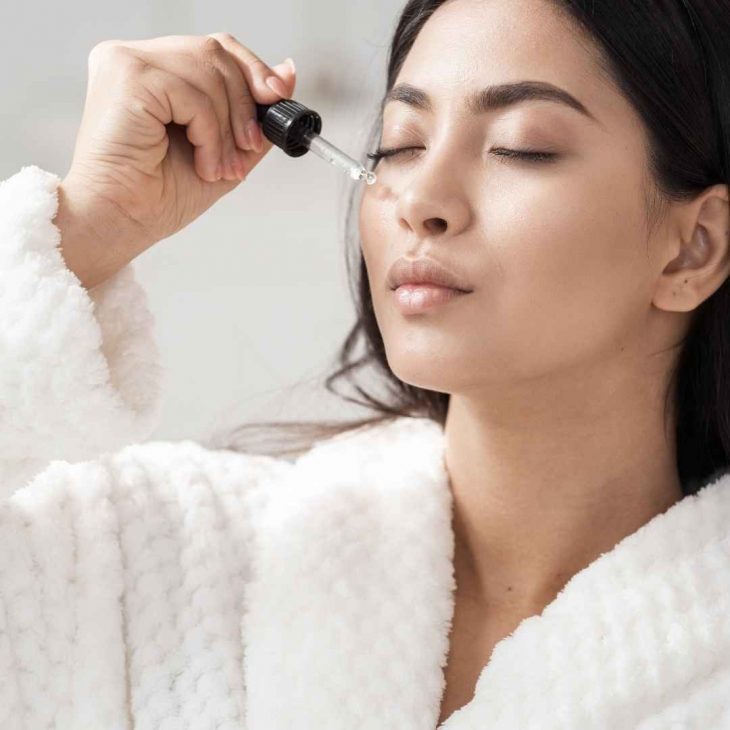 How Long Does It Take To See Results?
You should notice an immediate increase in hydration, softness, and plumpness after applying this to dry skin. Using it consistently for 8 weeks or more should improve the elasticity and smoothness of your skin.

Here's how HA works with other skin care superstars you might already be using…
Vitamin C: HA and Vitamin C together is a magnificent combination. Combining them will boost moisture and brightness to the max. 
Retinol: HA can be applied after your retinol without any problems.
Niacinamide: The combination of HA and Niacinamide is more than okay. Niacinamide improves skin brightness by regulating sebum (oil) production and cell turnover, while Hyaluronic Acid adds plumpness to the skin. 
AHAs/BHAs: When used together, they provide a real thorough clean (AHAs/BHAs) and a natural moisture boost (HA).
The benefit of HA is pretty much universal, not just in terms of skin types but also in terms of all other ingredients. Pair it with your skincare products, and watch the magic happen.
Smytten Recommends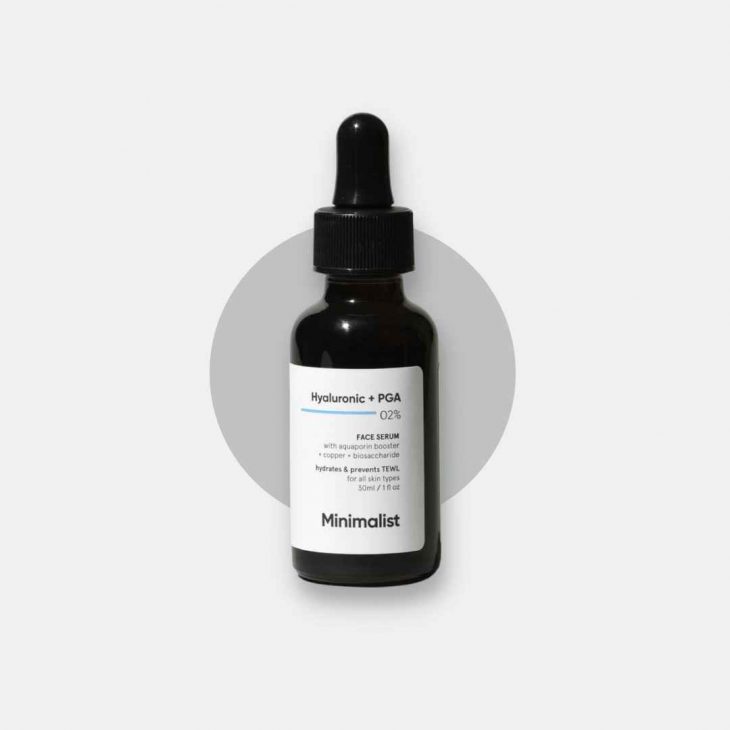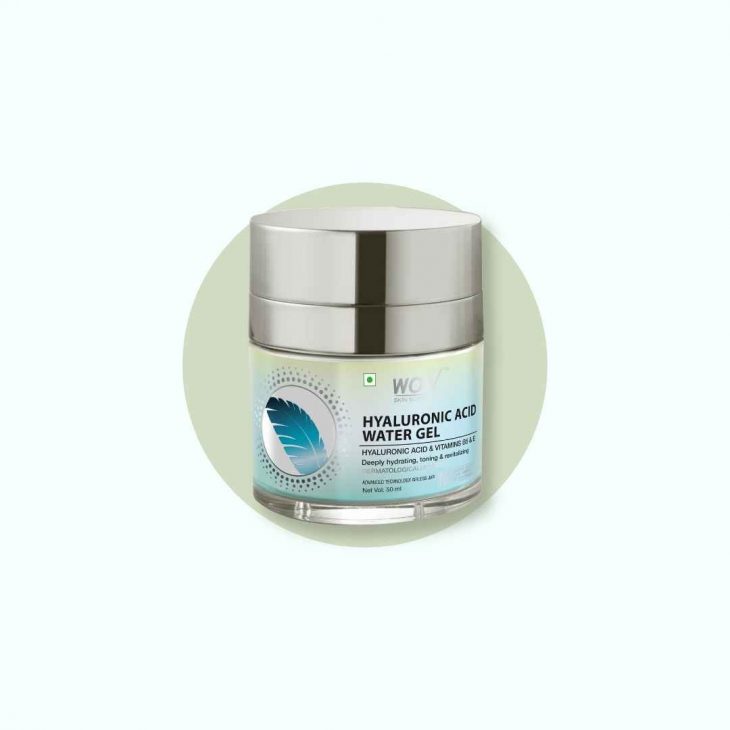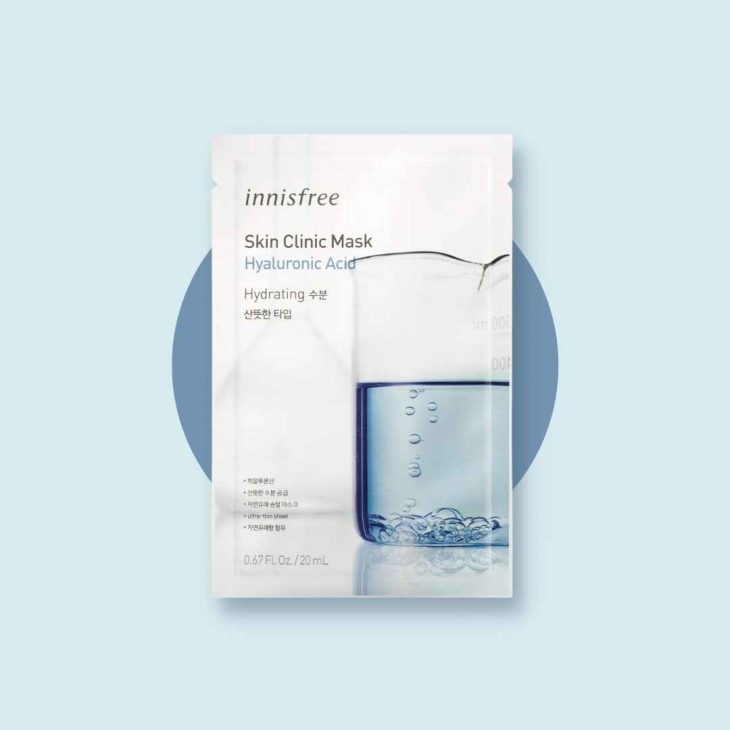 ---
Frequently Asked Questions
1. Does Hyaluronic Acid serum have any side effects?
Applying hyaluronic acid topically to all skin types is generally safe without any adverse reactions.
2. Why is Hyaluronic Acid good for the skin?
A skincare product containing hyaluronic acid can help reduce fine lines and wrinkles by increasing skin moisture.