You know that feeling when you've been sapped by the heat and all you can think of is a refreshing, cold drink? We know it well too, but sometimes it gets tough to find cool summer drinks that are also healthy for grown-ups and kids.
And sometimes, all of us want options other than nimbu paani! That is why bring you four traditional summer drinks with a new twist to try. Let's dive in!
We love this twist on the classic North Indian sherbet made from roasted green mangoes. Roast kiwis and raw mangoes on a low flame, peel and chop. Drop the roasted, peeled and chopped fruit in a mixer jar.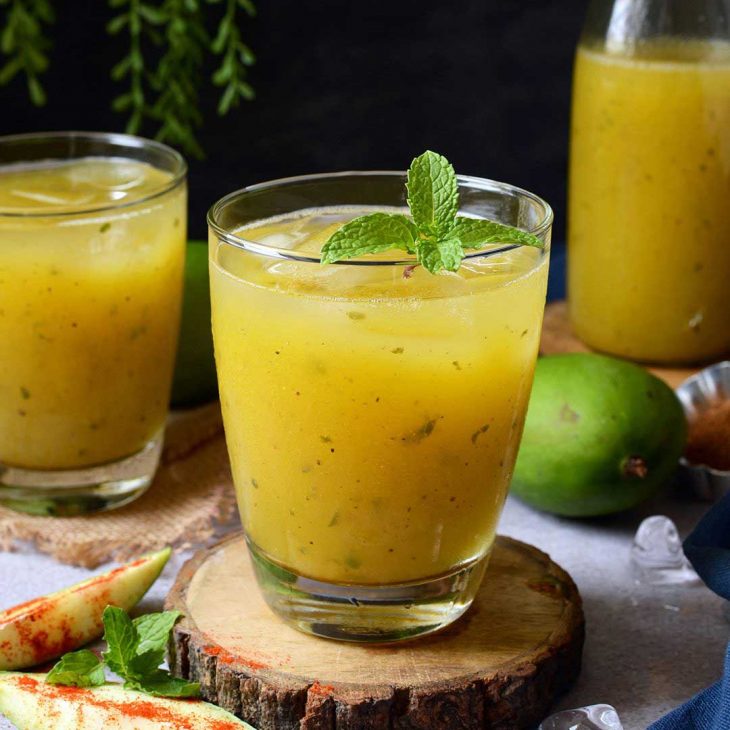 Add coriander leaves, mint leaves, ginger, black peppercorns, cumin seeds, black salt, sugar, salt, and water. Grind into a puree and your panna is ready. Pour over crushed ice in tall glasses and serve! 
---
Nothing quenches the thirst like fresh, chilled watermelon juice. Add a twist of basil and things get even better. For this super cooling summer drink, cut a chilled watermelon, remove the rind, and take off seeds with a fork.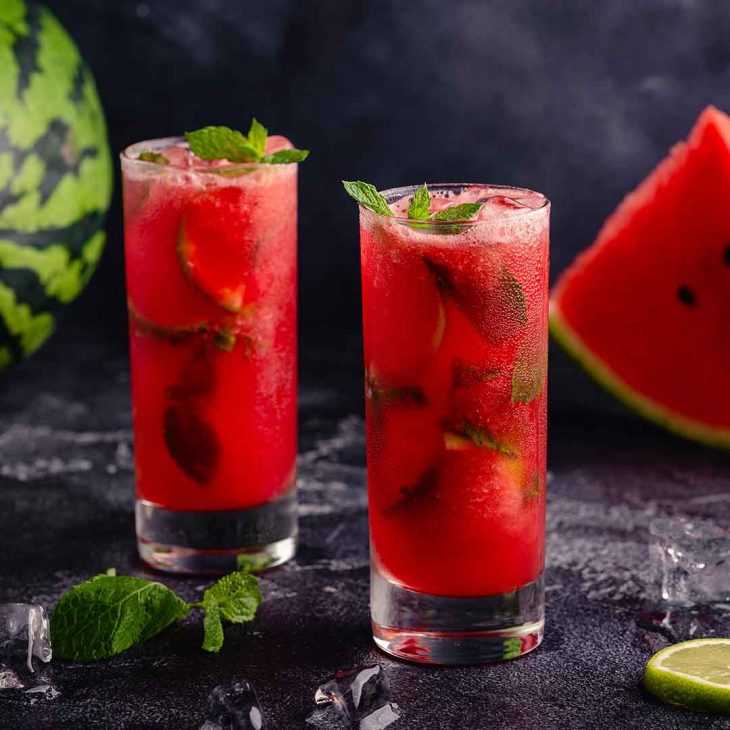 Add the watermelon pieces to a mixer jar. Add freshly squeezed juice from a lemon, 5-6 basil leaves, and 3-4 mint leaves. Crush into a puree. Serve your watermelon basil cooler fresh over ice!
---
Everyone loves buttermilk in the summer, right? Add beetroot to this savoury summer drink and you get a healthier, more delicious glass of coolness. And of course, the pink drink looks very pretty, making it perfect to serve to guests.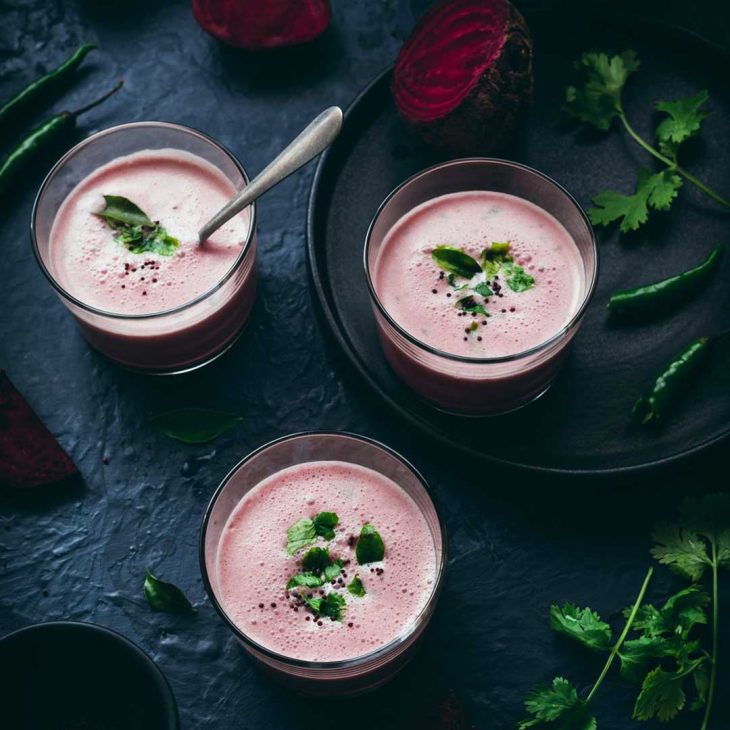 Add a cup of curd to a mixer jar. Add some chopped ginger, curry leaves, a chopped green chilli, boiled and chilled beetroot and salt to taste. Blend. Add water if the buttermilk seems too thick and blend for a few more seconds. For tempering (tadka), heat a teaspoon of oil in a small pan, add large mustard seeds and 3-4 curry leaves and let it splutter.  Pour over the beetroot buttermilk. Serve chilled and garnished with fresh coriander. 
---
This summer drink for kids is perfect for everyone's inner child as well. Who can say no to a mango shake layered with vanilla ice cream and chopped nuts? For this famous version of the mango shake from Pune, peel and chop ripe mangoes and puree in a mixer jar.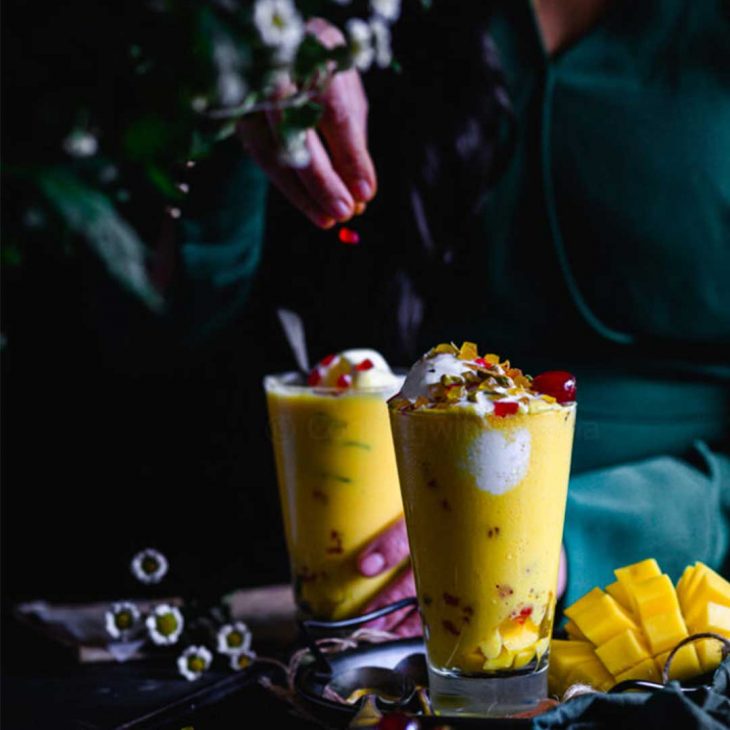 To this thick mango puree, add some cold milk and sugar and blend again for a thicker-than-usual milkshake. Pour the thick milkshake in a glass, leaving some space on the top for the ice cream. Add a scoop of vanilla ice cream and garnish with chopped mangoes and chopped almonds and pistachios. You can even add a few glazed cherries to make this dessert-style drink really sparkle!
Try the best of snacks from the best of brands today! Tap here to discover an exciting world of 900+ lifestyle brands, only on the Smytten App.
---