Are you feeling hungry between meals, but don't want to compromise on your health and nutrition? Do you need some quick and easy snacks that can satisfy your taste buds and keep you energized?
If yes, then you are in luck! We have compiled a list of seven delicious and nutritious snacks that are perfect for munching on any time of the day. So, without further ado, let's check out these amazing snacks that you can make in a jiffy!
#1 Chickpea Puffs
Chickpea puffs are crunchy, savoury, and high in protein and fibre. They are made from chickpea flour, rice flour, sunflower oil, and various spices. You can find them in different flavours such as sea salt, paprika, cheese, or barbecue. They are also gluten-free, vegan, and low in calories.
You can enjoy them as they are or dip them in your favourite sauce or hummus. Chickpea puffs are a great alternative to potato chips or popcorn when you crave something salty and crispy.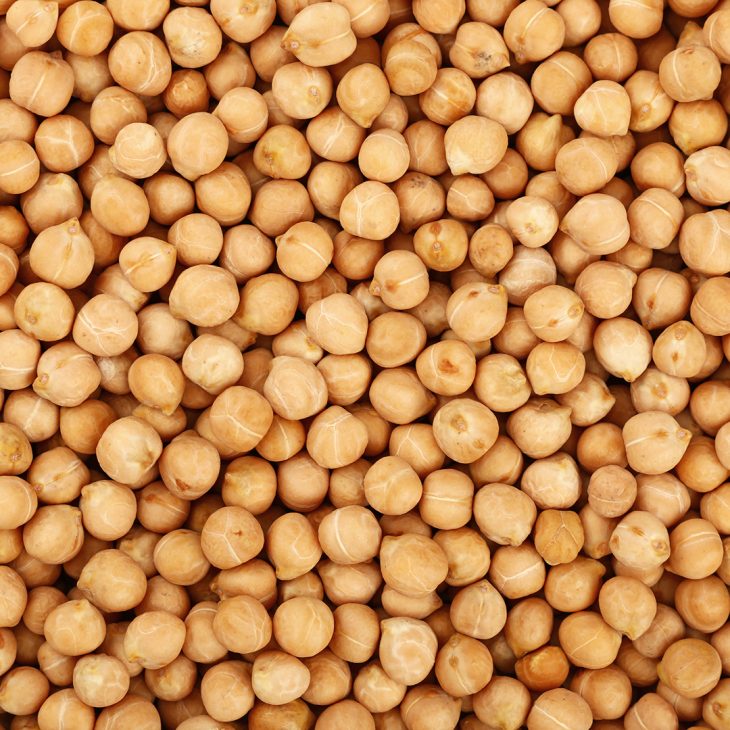 #2 Dry Fruits Bar
A dry fruit bar is a sweet and chewy snack that is loaded with nutrients and antioxidants. It is made from dried fruits such as dates, figs, apricots, raisins, and cranberries, along with nuts and seeds such as almonds, cashews, walnuts, pistachios, sesame seeds, and flax seeds. You can also add some spices such as cinnamon, cardamom, or nutmeg for extra flavour.
Dry fruits bars are a good source of carbohydrates, protein, fibre, healthy fats, vitamins, minerals, and phytochemicals. It can help boost your energy, immunity, digestion, skin health, and heart health.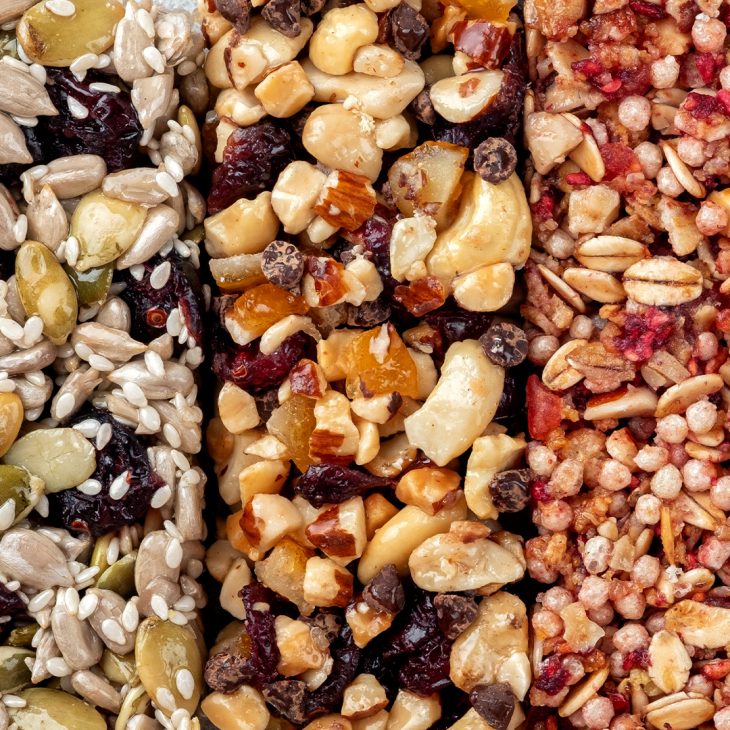 #3 Makhana
Makhana is a type of seed derived from the Euryale ferox plant. They are also known as fox nuts or lotus seeds. Makhana is a popular snack in India and other Asian countries. They are roasted and seasoned with salt, pepper, turmeric, cumin, or other spices. Makhana is rich in various nutrients such as calcium, magnesium, iron, phosphorus, potassium, zinc, and vitamin B complex. They are also low in fat and cholesterol and high in antioxidants.
Makhana can help improve bone health, blood pressure, blood sugar levels, cholesterol levels, inflammation levels, and brain function.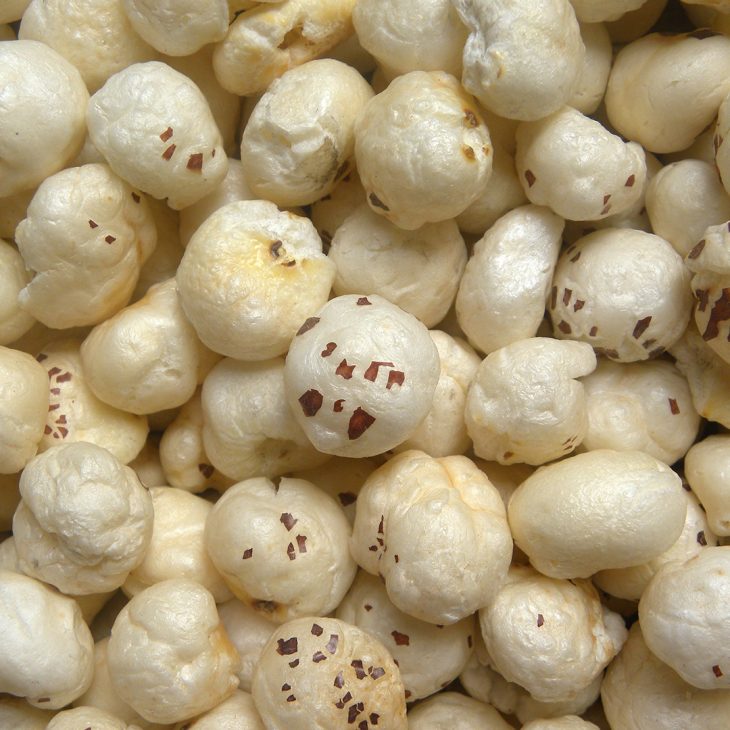 #4 Chivda
Chivda is a spicy and crunchy mixture of flattened rice, peanuts, cashews, roasted gram, raisins, coconut slices, curry leaves, green chillies, mustard seeds, turmeric powder, red chilli powder, salt, and oil.
Chivda is a traditional snack from the Gujarat and Maharashtra regions of India. It is also made during festivals such as Diwali or Holi. Chivda is a good source of carbohydrates, protein, fibre, healthy fats, and various micronutrients.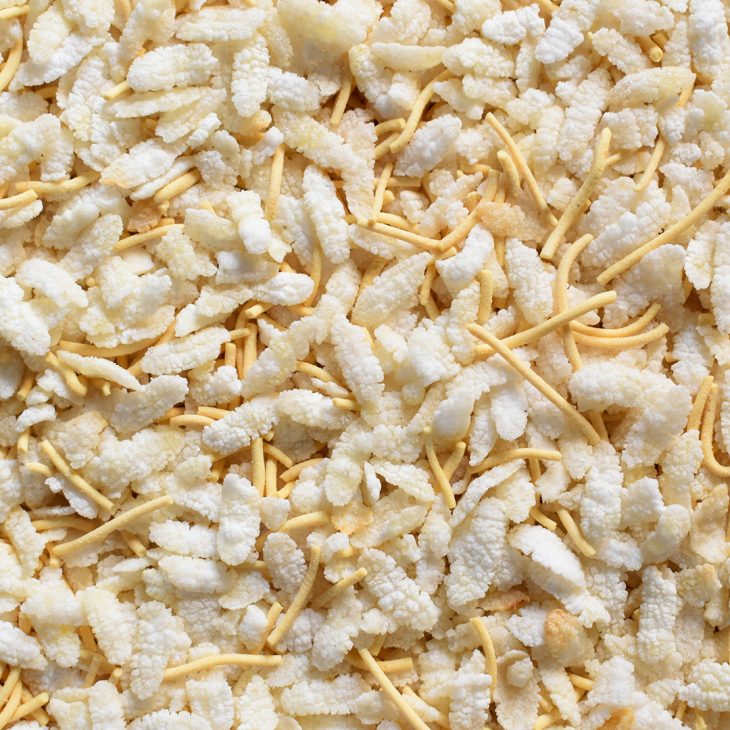 #5 Puffed Rice
Puffed rice is a light and airy snack that is made from rice grains that are heated under high pressure until they puff up. It is also known as murmura, muri, kurmura, or bhel puri. It can be eaten plain or mixed with other ingredients such as chopped onions, tomatoes, coriander leaves, mint leaves, tamarind chutney, and chaat masala.
In addition to being low in calories, fat, and sodium, puffed rice is high in iron, magnesium, and vitamin B1.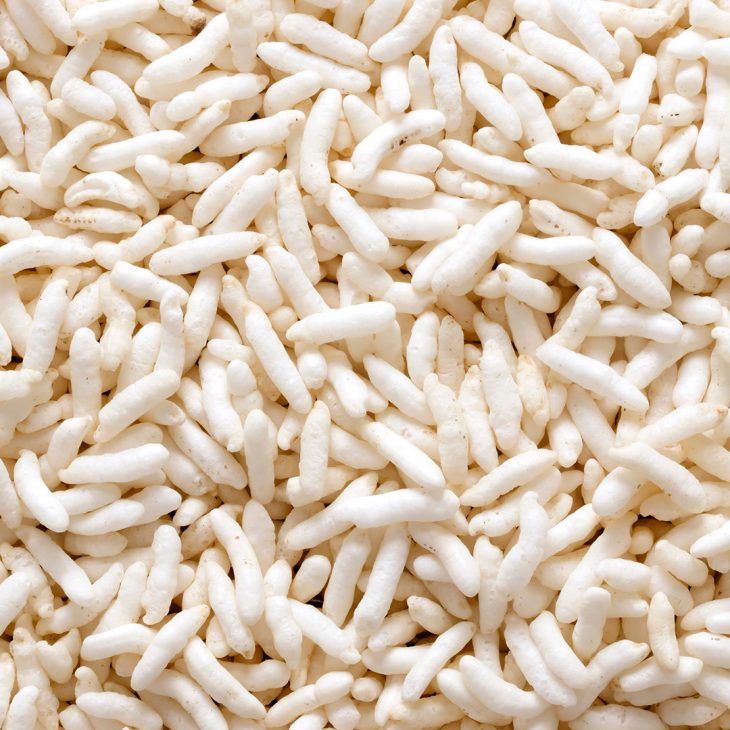 #6 Khakhra
Khakhra is a thin and crispy whole wheat cracker that is popular in Gujarat and Rajasthan regions of India. Khakhra is made by rolling out wheat dough into thin circles and cooking them on a griddle over low heat until they become crisp. This Indian snack can be plain or flavoured with various ingredients such as fenugreek leaves, cumin seeds, carom seeds, sesame seeds (til), or pav bhaji masala.
Khakhra can be eaten as it is or with curd, pickles, or chutneys. It contains complex carbohydrates, protein, fibre, and several micronutrients.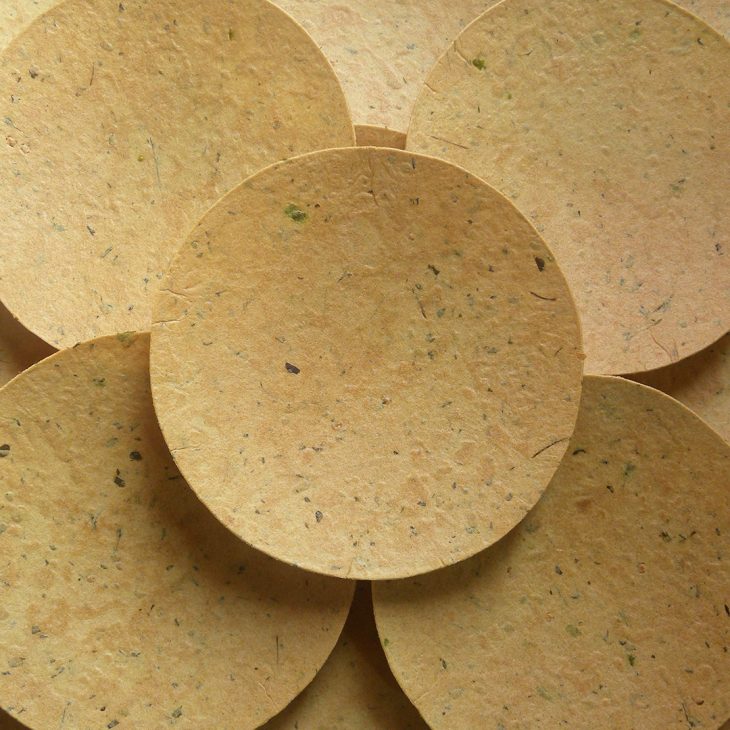 #7 Sprouts
Sprouts are seeds that have been watered and germinated to produce thin stalks and leaflets. They are harvested when they are about three to five days old. There are many varieties of sprouts such as mung bean sprouts, soybean sprouts, alfalfa sprouts, broccoli sprouts, and clover sprouts.
Sprouts are rich in various nutrients such as protein, fibre, vitamin C, folate, vitamin K, and phytochemicals. They can help improve immunity, digestion, blood sugar levels, cholesterol levels, and inflammation levels.
Wrap-Up
Snacking can be a healthy and enjoyable part of your diet if you choose the right foods and portions. They can satisfy your munchies without adding too many calories or compromising your health goals. So the next time you feel hungry between meals, try one of these delicious and nutritious snacks and enjoy!
FAQs
Q1. How many snacks should you eat per day?
A. The number of snacks you should eat per day depends on your individual calorie and nutrient needs, your activity level, your appetite, and your health goals. Generally, it is recommended to eat two to three snacks per day, spaced between your main meals, to keep your metabolism active, your blood sugar stable, and your hunger under control.
Q2. How can you make your snacks more interesting and appealing?
A. You can make your snacks more interesting and appealing by:
Experimenting with different flavours and combinations of ingredients
Adding some spices, herbs, sauces, dips, or dressings to enhance the taste and texture of your snacks
Cutting your snacks into different shapes and sizes to make them more fun and easy to eat
Arranging your snacks in creative ways on a plate or a bowl to make them more inviting
food & beverages