Keen to try quinoa in your diet, but don't know how? Relax, we unpack all things aboutf the superfood quinoa – pronounced "keen-wa" – for you right here and also suggest three brilliant recipes you can get ready in 1-2-3!
Firstly, what is quinoa and why is it so great for you?
Quinoa is an ancient seed which is a part of the traditional diet of many tribes in South America. It is packed with vitamins and proteins and is a healthy alternative to grains like wheat and rice. Basically you get all the energy of grains and many more nutrients without the excessive carbs and gluten.
No wonder they call Quinoa a superfood! And that's not all, research shows Quinoa has the potential to help you lose weight, cut down inflammation, and balance blood sugar. Okay, given all these benefits, right now is the time to dive into that bowl of quinoa, but where do you start? Here are three quick yummy quinoa recipes.
---
Quinoa Upma
First off, take one part quinoa seeds and rinse them thoroughly in a colander under running water for 30 seconds. Now add the rinsed quinoa to two parts water and salt to taste in a pot and let it cook on low heat till the water evaporates (Quinoa takes 10-20 minutes to cook; if you want mushy quinoa, cook it for the same time in a pressure cooker).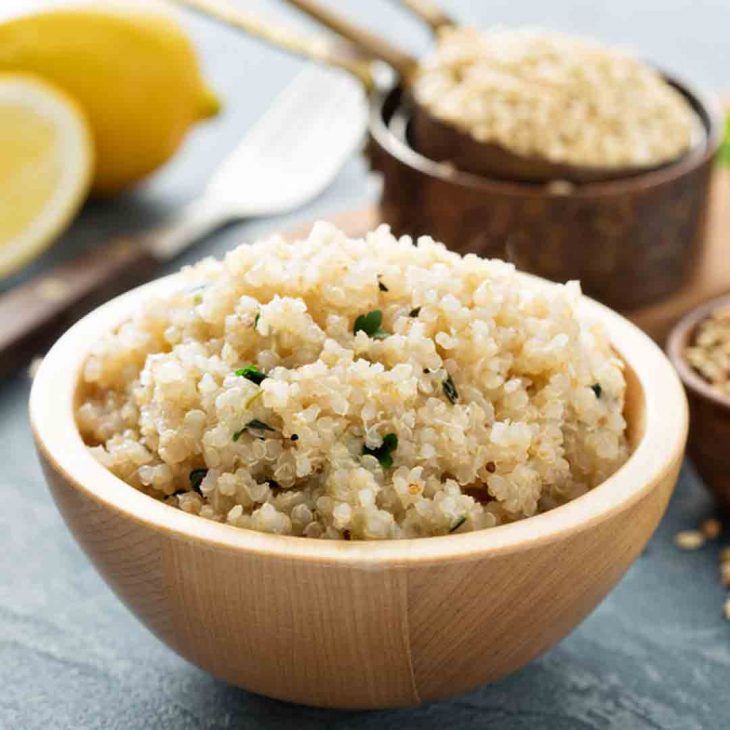 While the quinoa cooks, put a pan on the heat. Add half a teaspoon of oil. Once the oil is hot, add half a teaspoon of large mustard seeds, half a teaspoon of bengal gram (chana dal) and let them brown. After a couple of minutes, add 8-10 curry leaves and half a cup of chopped onions. Once the onions begin to soften, add the chopped veggies of your choice. Saute, followed by one-fourth cup of water, and bring to a boil. Your quinoa would be done now, so add it to the veggies, and let simmer! Add salt to taste and garnish with coriander and lemon and your quinoa upma is ready.
---
Quinoa Salad
Adding to Quinoa recipes, this quick salad is infinitely versatile. You can add any combo of veggies, nuts, and dressings to your cooked quinoa to make a yummy bowl of healthy! Now that you know how to cook quinoa, you can put it on the boil, while you prep the veggies and dressings of your choice.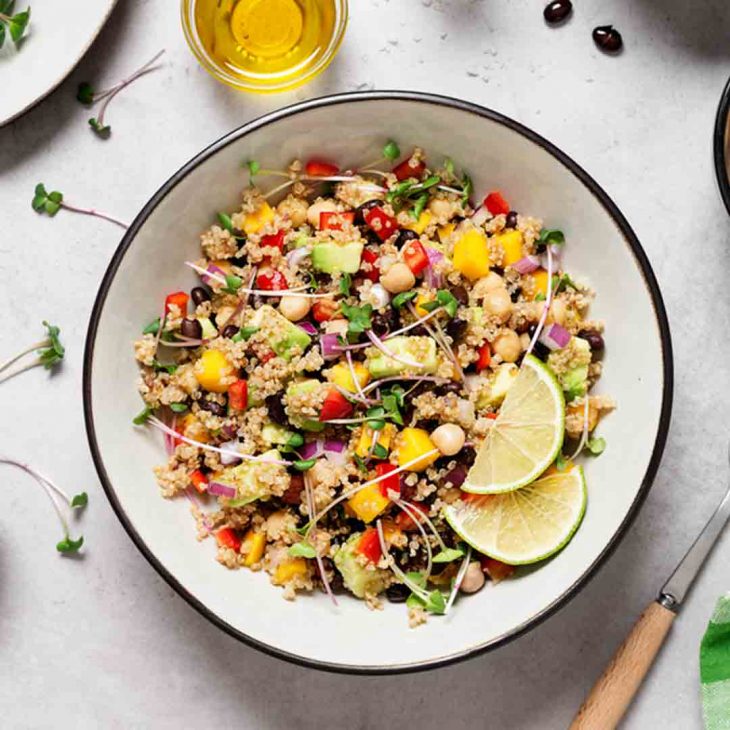 Keep the salad simple with chopped cucumber, tomatoes, and onions, add cooked quinoa, and garnish with lemon and chat masala. In the mood for something more gourmet? Prep olives, cherry tomatoes, iceberg lettuce, and cucumber. Mix in the cooked quinoa. Garnish with crumbled feta cheese, pine nuts, olive oil, and balsamic vinegar.
---
Quinoa Kheer
Who said quinoa was only about savoury flavours? You can use the superfood to whip up wonderful desserts, starting with an easy-to-prep quinoa kheer or quinoa payasam. Boil milk. While you cook quinoa, let the boiled milk simmer on low heat so it gets thicker.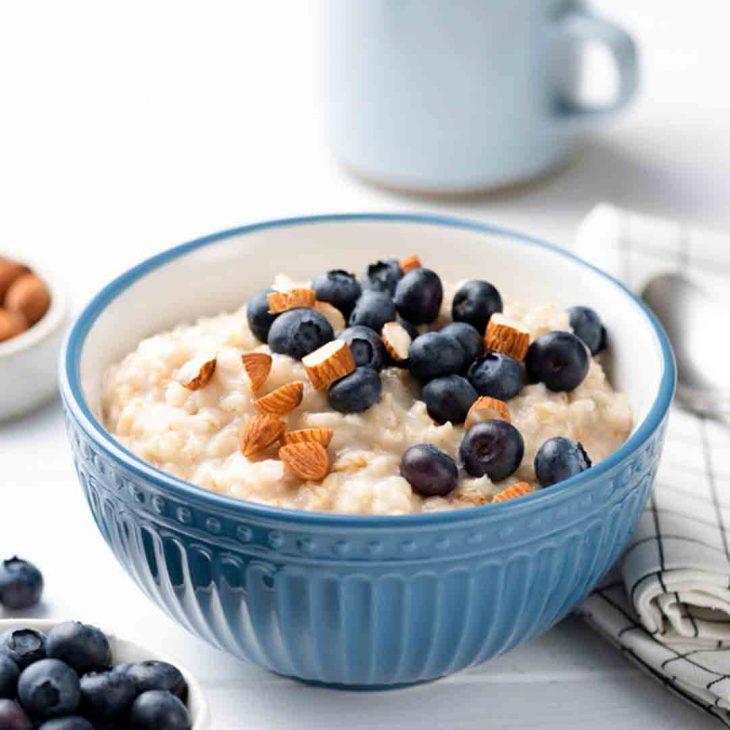 Add saffron and powdered green cardamom to the simmering milk. Once the quinoa is mushy, add it to the simmering milk. Let it cook to a creamy consistency. Add sugar or stevia for sweetness. Garnish with roasted and chopped almonds or pistachios and soaked raisins and your hot, creamy, sweet quinoa kheer is ready!
We have a bonus recipe for you! Watch this video till the end to discover our favourite recipe 💌
Want more of exciting food trends? Try the latest of snacks and choose a healthy lifestyle today. Tap here and enter an exciting world of 900+ lifestyle brands.