Let's face it—dry skin can be a real drag. Whether it's the result of winter weather, harsh soaps, or just plain old ageing, it's no fun dealing with flaky, itchy, and uncomfortable skin. The good news is that you don't have to live with dry skin forever. There are plenty of effective home remedies that can help soothe and moisturize your skin—without breaking the bank.
From natural oils like coconut and olive oil, to nourishing ingredients like honey and avocado, there's no shortage of tips for dry skin to give your skin the hydration it needs. So why suffer through another day with dry skin? Give these home remedies for dry skin a try and say hello to a happier, healthier you!
What Causes Dry Skin?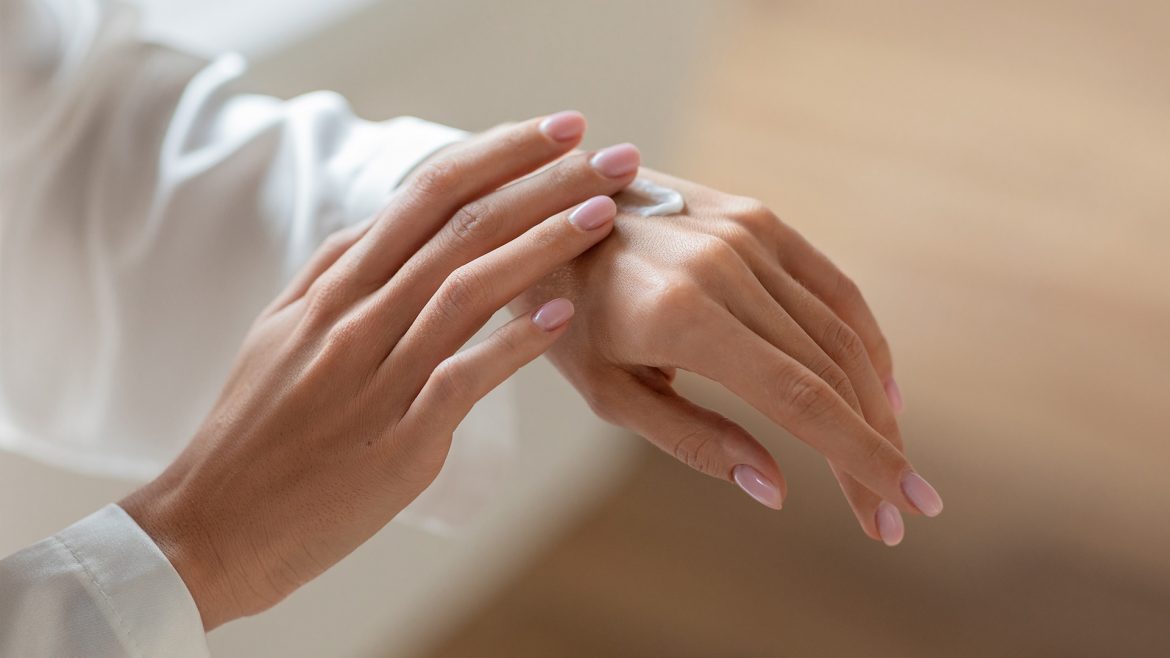 Dry skin occurs when the skin loses moisture and natural oils, leading to a dehydrated state. This can happen due to a combination of internal and external factors.
As we age, our pores produce less oil, and the skin's ability to retain moisture decreases, making older adults more prone to dry skin. Additionally, people with a history of eczema or allergic contact dermatitis may be more susceptible to dry skin.
Environmental factors such as low humidity during the fall and winter months can also contribute to dry skin. This is because dry air can cause moisture to evaporate from the skin's surface more quickly. Conversely, high humidity levels in the summer can help prevent dryness.
Finally, personal habits such as taking long, hot showers or baths can strip the skin of its natural oils and lead to dryness. Using harsh soaps or excessive scrubbing can also irritate the skin and cause dryness.
Thankfully, by following a few home remedies for dry skin, you can get your moisturised and plump skin back.
How To Know If You Have Dry Skin?
Dry skin can present with a variety of symptoms, including:
#1 Cracks & Fine Lines
The lack of moisture and natural oils in dry skin can lead to the development of cracks and fine lines on the surface of the skin.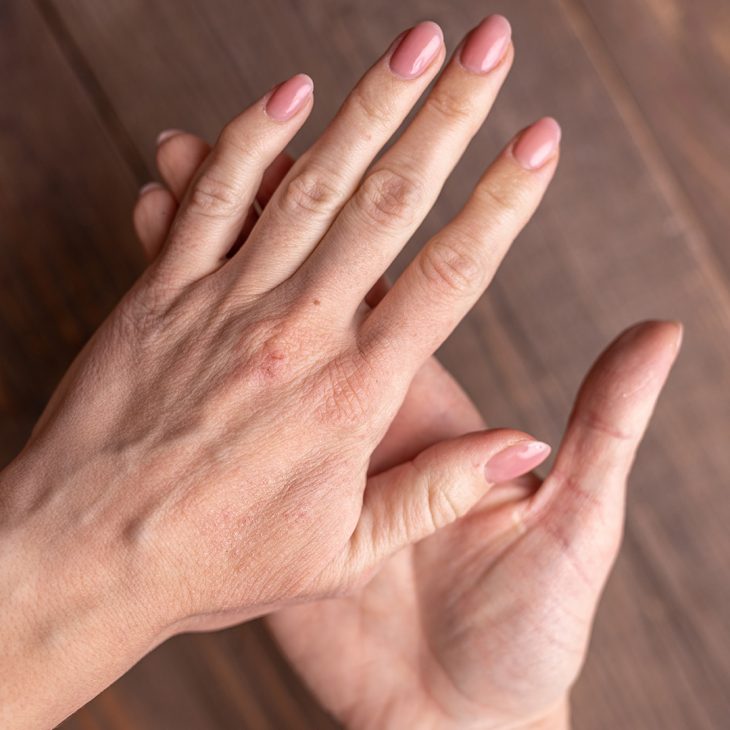 #2 Skin Tightness
Dry skin can feel tight and uncomfortable due to its inability to retain moisture, leading to a lack of suppleness and flexibility.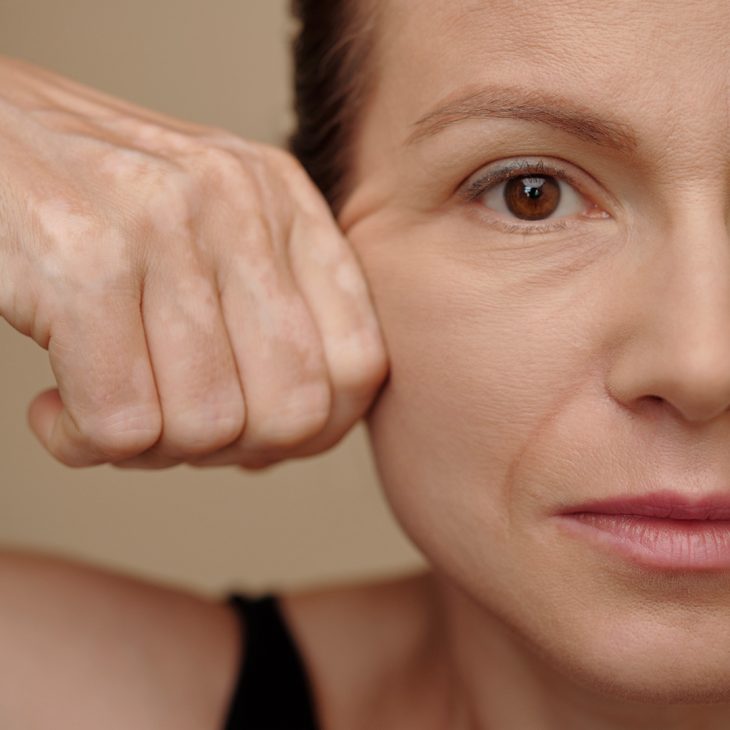 #3 Itching
Dry skin can cause irritation and inflammation, leading to an uncomfortable sensation of itching.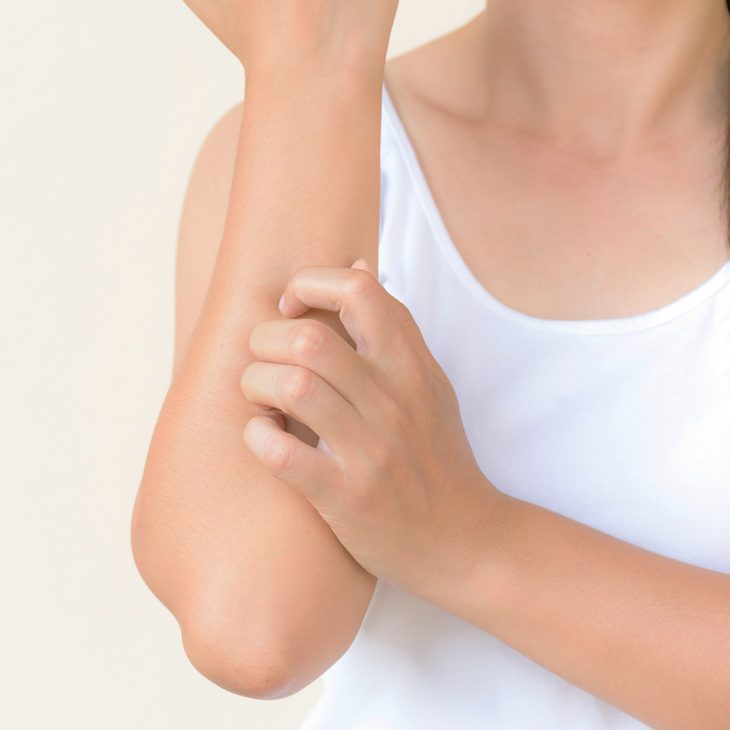 #4 Scaly skin
When dry skin loses its ability to shed dead skin cells easily, it can result in a buildup of dry, flaky skin that can give the skin a scaly appearance.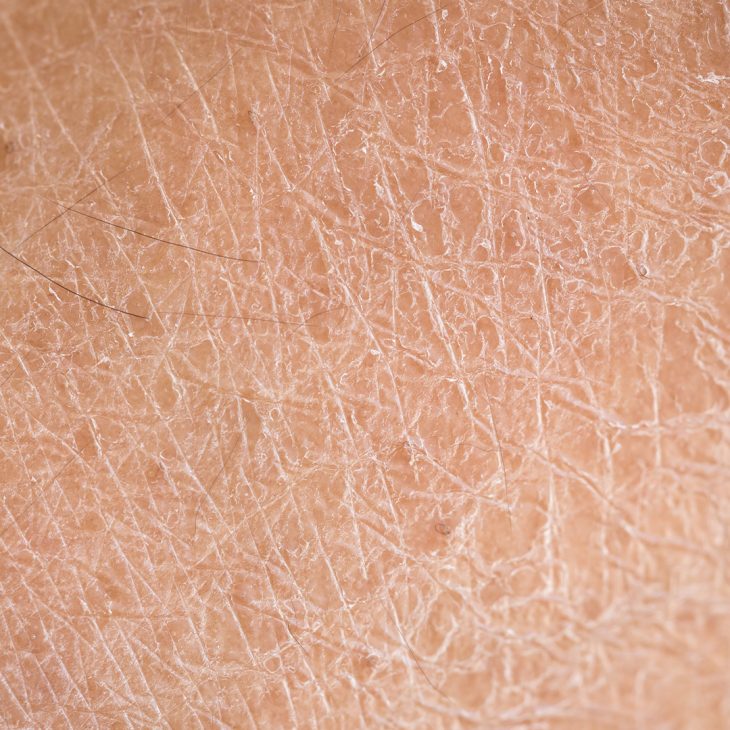 Now that you know how to understand if you have skin dryness, let's take a look at ideas for dry skin treatment at home.
DIY Remedies For Dry Skin
Here are some home remedies for dry skin:
#1 Hydrate with Natural Oils
Say hello to silky smooth skin with a natural solution: olive oil and coconut oil! These oils are packed with moisturising properties that can act as a body lotion for dry skin and replenish your skin's hydration levels. Simply apply coconut or olive oil for dry skin directly to your skin for fast and effective relief.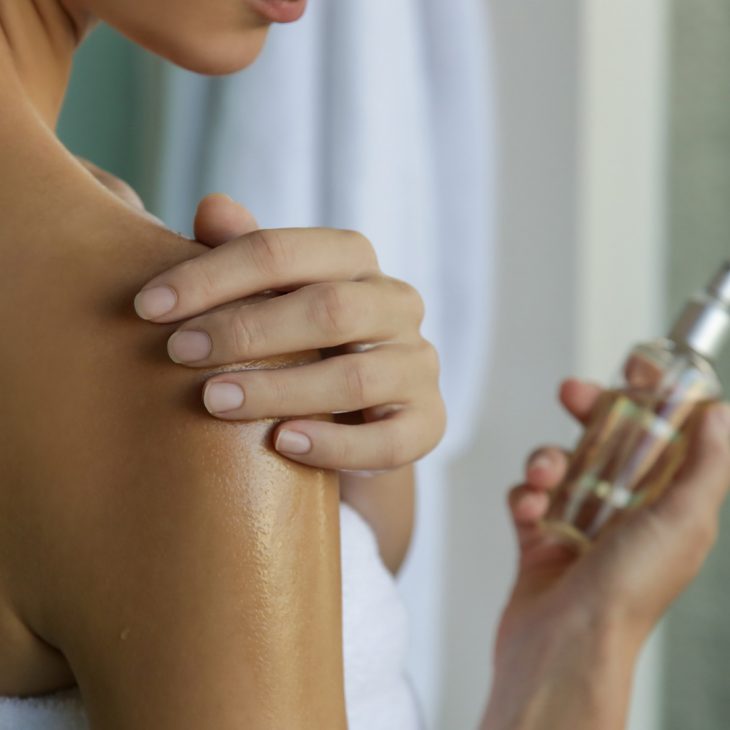 #2 Moisturise with Petroleum Jelly
Tired of spending a fortune on fancy skincare products that don't even work? Look no further than your local drugstore for one of the ultimate dry skin remedies: petroleum jelly! This affordable and powerful moisturizer can work wonders on dry areas like your hands, elbows, and feet. Just apply a generous amount of petroleum jelly for dry skin before bed and wake up to soft, smooth, and hydrated skin.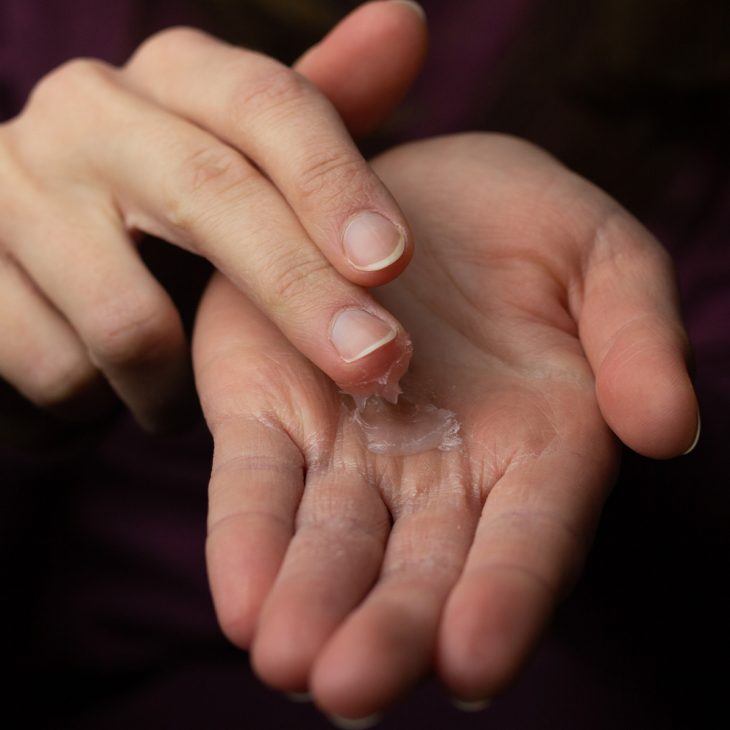 #3 Revitalize with a DIY Avocado Mask
Did you know that avocado is not just delicious but also an amazing dry-skin remedy? This superfood is jam-packed with nutrients that can deeply nourish and hydrate your skin, leaving it looking and feeling revitalized. And the best part? You can easily make your own avocado mask at home! Just mash up some avocado and apply it to your face for 10-15 minutes for a luxurious and moisturizing cream-like experience.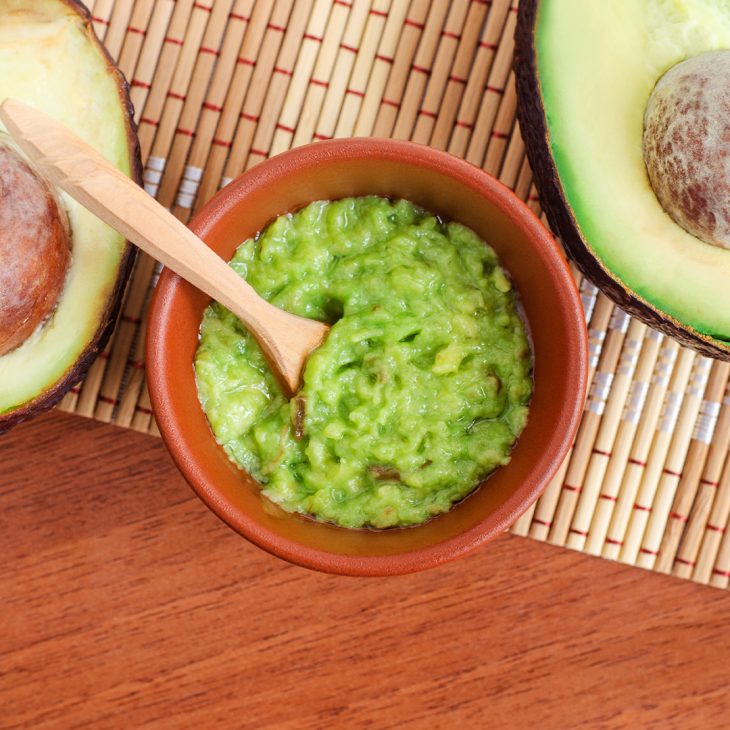 #4 Soothe with Aloe Vera
Aloe vera is packed with moisturizing properties that can help nourish and hydrate your skin while also promoting healing. Simply apply some aloe vera gel directly to the affected areas and feel relief from dryness and discomfort. With its gentle and calming properties, aloe is one of the perfect dry skin remedies for anyone looking for a natural alternative to harsh skincare products.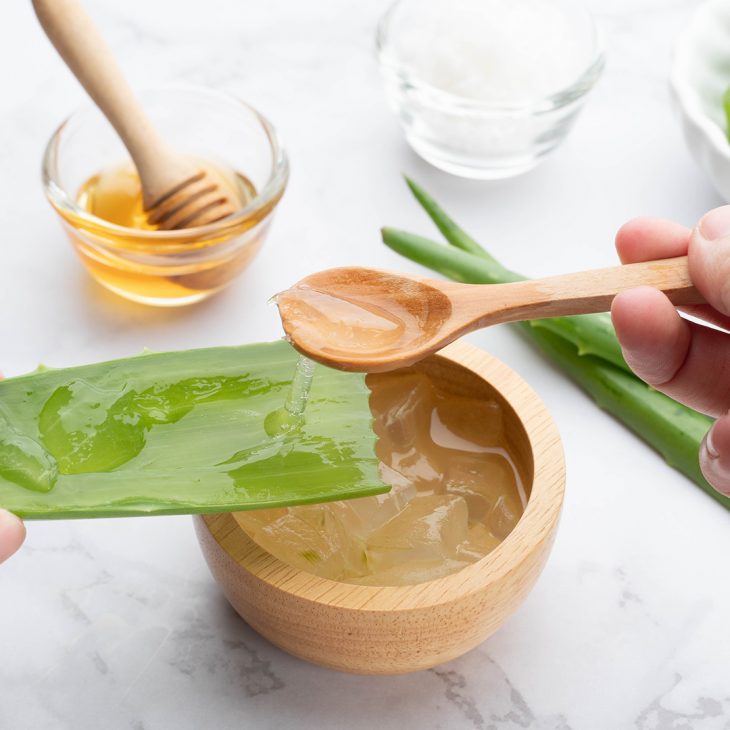 #5 Treat Dry Patches with Honey
One of the best dry skin remedies is in your pantry: honey! This sweet and sticky substance is a powerful natural humectant, which means it can help your skin retain moisture and keep it hydrated. And the best part? You don't have to apply it all over your face – just use it as a spot treatment on dry patches to soothe itching and flaking.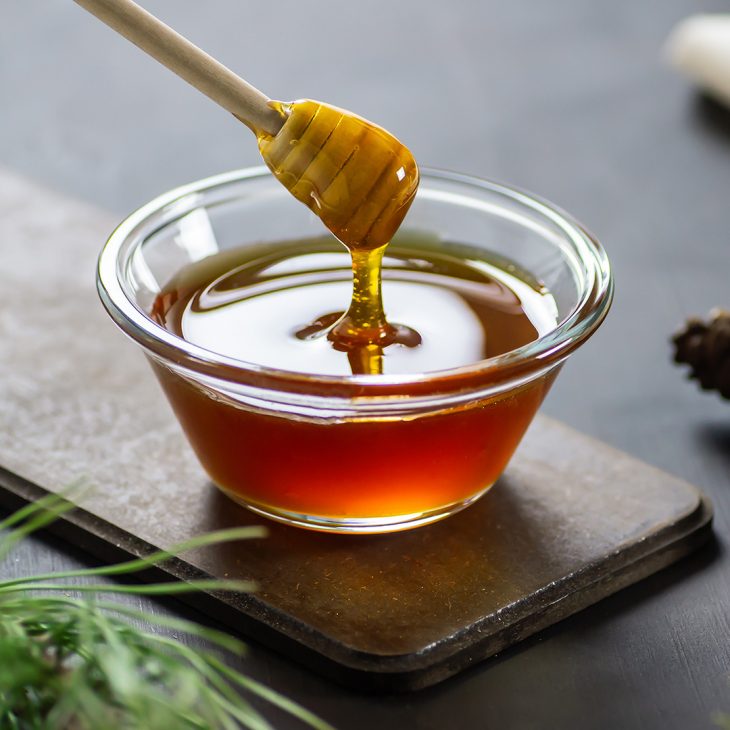 #6 Prevent Dryness with Shower Temperature Adjustments
Believe it or not, the temperature of your shower water might be the culprit of that dryness! Hot water can strip your skin of its natural oils, leading to dryness, itchiness, and irritation. But don't worry – there's a simple solution to dry skin caused by hot water. Simply adjust the temperature to lukewarm and enjoy the same relaxing experience without damaging your skin.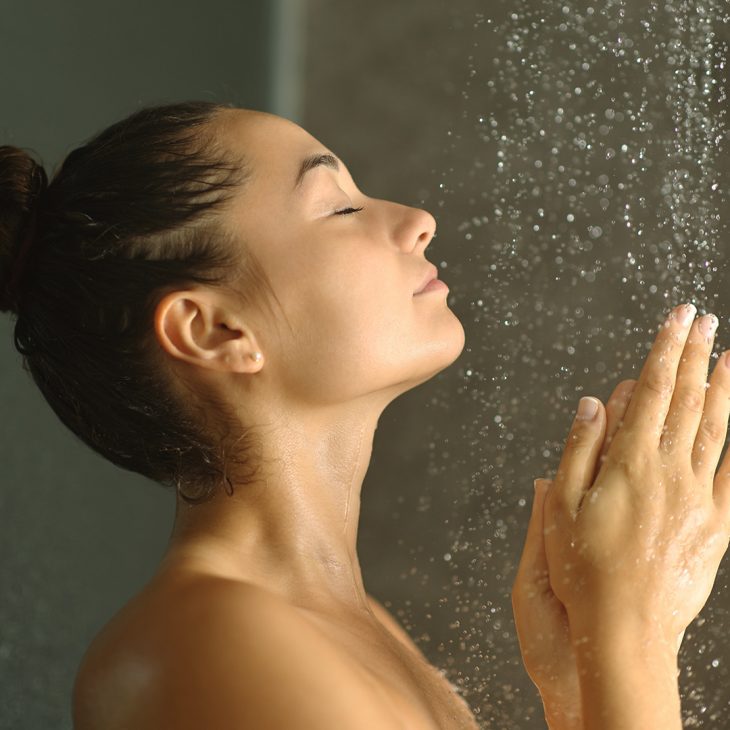 Conclusion
Why suffer in silence when you can show dry skin who's boss? Give these home remedies for dry skin a try and let your skin feel like a pampered VIP instead of an unwanted guest.
skincare