Have you ever noticed dark spots or pores on your legs after shaving? Do they look like tiny seeds embedded in your skin? If so, you might have a condition called strawberry legs. This is a common cosmetic concern that affects many people, especially those with darker skin tones.
But don't worry, strawberry legs are not harmful or contagious, and they can be treated easily with some simple tips and tricks. To help you out, this blog will explain what strawberry legs are, what causes them, and how to get rid of them with effective home remedies and treatments! So, let's dive in?
What are Strawberry Legs?
Strawberry legs is a term used to describe the appearance of darkened pores or hair follicles on the legs. The pores may look like black dots or red bumps, resembling the seeds of a strawberry. Strawberry legs are not a medical diagnosis, but rather a cosmetic issue that can affect anyone, regardless of age, gender, or skin type.
These are usually caused by one of the following factors:
#1 Shaving: Shaving is the most common cause of strawberry legs. When you shave your legs, you may cut the hair below the skin's surface, leaving behind dark stubble that can be seen through the pores.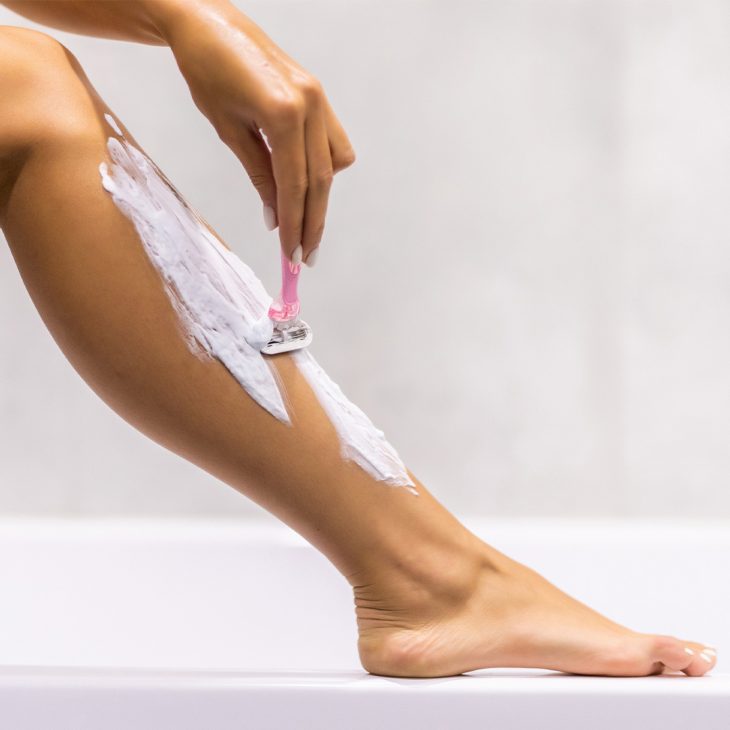 #2 Dry skin: Dry skin can make your pores more visible and prone to clogging. When your skin lacks moisture, it can produce more oil and dead skin cells, which can accumulate in the pores and darken them over time.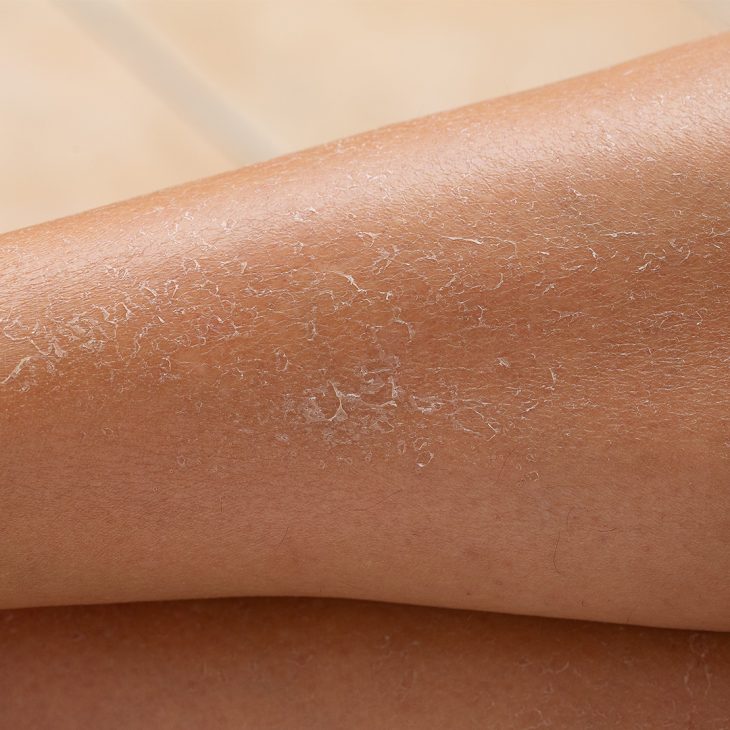 #3 Keratosis pilaris: Keratosis pilaris is a skin condition that causes small bumps to form on the skin, usually on the arms, thighs, or buttocks. The bumps are caused by excess keratin, a protein that protects the skin from infection and injury. Keratin can block the hair follicles and cause them to become inflamed and red.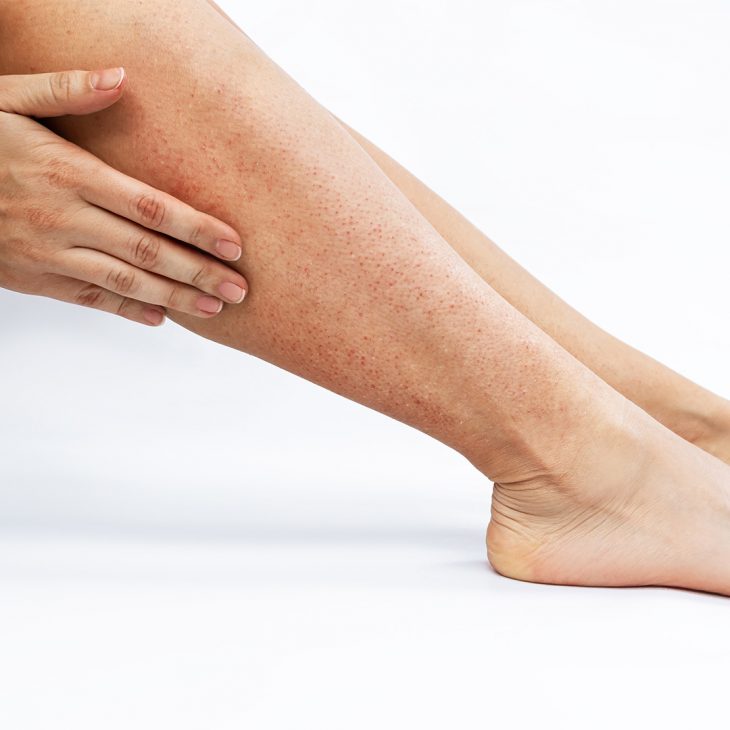 #4 Folliculitis: Folliculitis is an infection of the hair follicles that can occur due to bacteria, fungi, or viruses. The infection can cause pus-filled bumps, itching, pain, or scarring on the affected area. Folliculitis can be triggered by shaving, waxing, tight clothing, or poor hygiene.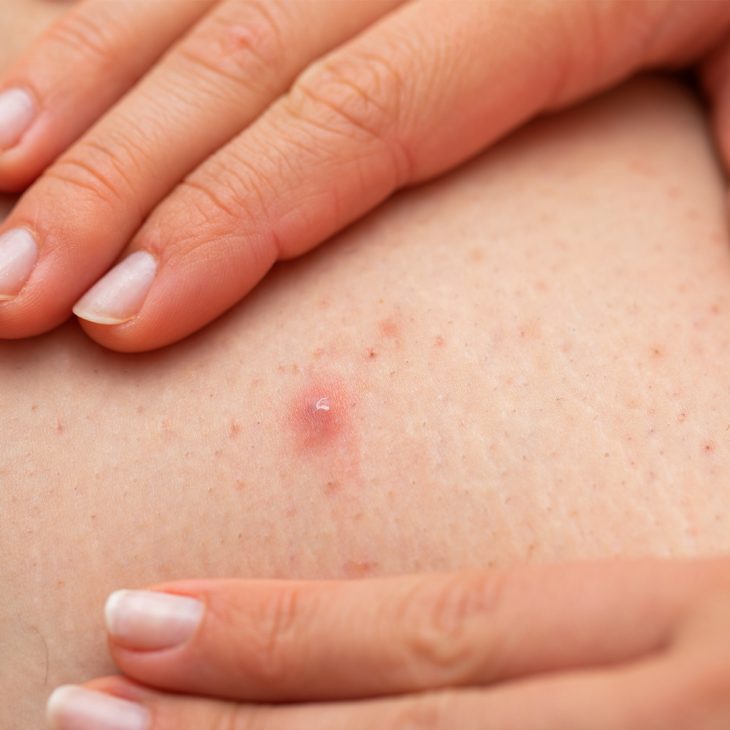 How to Get Rid of Strawberry Legs
Strawberry legs can be treated with various methods, depending on the underlying cause and severity of the condition. Some of the most effective ways to get rid of strawberry legs are:
#1 Dry Brushing
Dry brushing is a technique that involves using a soft-bristled brush to gently exfoliate your skin before showering. Dry brushing can help remove dead skin cells, unclog pores, improve blood circulation, and reduce inflammation. To dry brush your legs, follow these steps:
Choose a dry brush that is made of natural fibres and has a long handle for easy reach.
Start from your feet and work your way up to your thighs in circular motions.
Apply light pressure and avoid brushing over any cuts, wounds, or irritated areas.
Brush for about 5 minutes per leg and rinse off with warm water.
Moisturise your legs with a hydrating lotion or oil after drying.
Dry brush your legs once or twice a week for best results.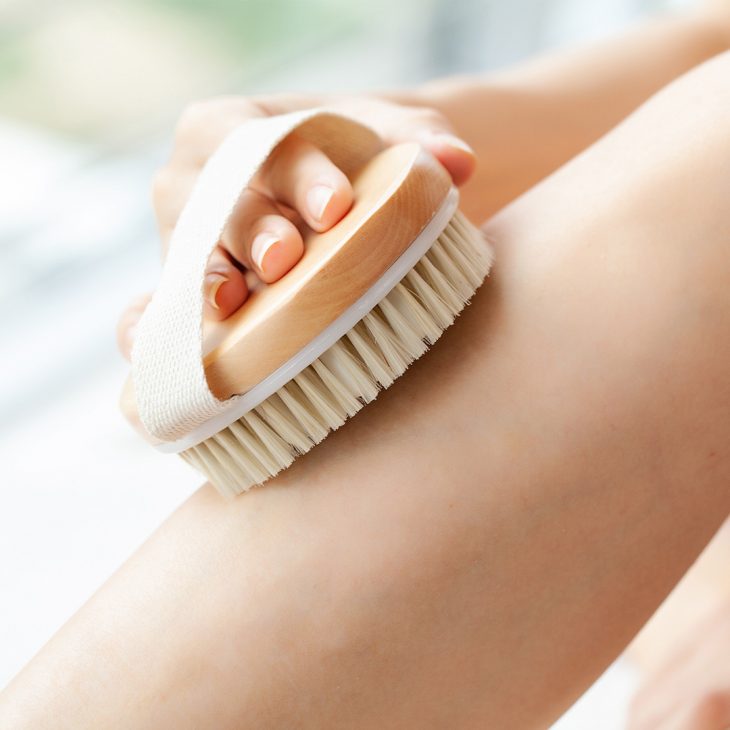 #2 Physical Exfoliation
Physical exfoliation is another way to slough off dead skin cells and unclog pores. You can use a scrub that contains natural ingredients such as sugar, salt, coffee grounds, oatmeal, or baking soda. These ingredients can help scrub away dirt, oil, and impurities from your skin without causing irritation. To use a scrub for your legs, follow these steps:
Wet your legs with warm water and apply a generous amount of scrub.
Massage the scrub into your skin using circular motions for about 2 minutes per leg.
Rinse off with warm water and pat dry with a towel.
Moisturise your legs with a hydrating lotion or oil after drying.
Use a scrub once or twice a week for best results.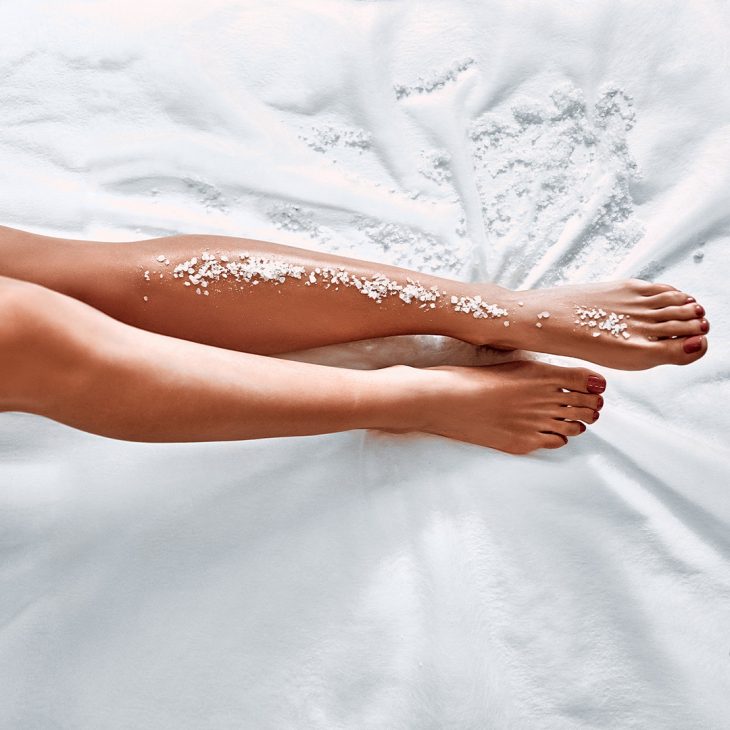 #3 Waxing
Waxing is a hair removal method that involves applying hot wax to your skin and pulling it off along with the hair. Waxing can help prevent strawberry legs by removing the hair from the root instead of cutting it at the surface. Waxing can also exfoliate your skin and reduce ingrown hairs. To wax your legs at home, follow these steps:
Buy a waxing kit that is suitable for your skin type and hair thickness.
Heat the wax according to the instructions and test a small amount on your wrist to check the temperature.
Apply a thin layer of wax to a small section of your leg in the direction of hair growth.
Press a cloth strip over the wax and smooth it down firmly.
Pull the strip off quickly in the opposite direction of hair growth, holding your skin taut.
Repeat the process until you have waxed your entire leg.
Remove any leftover wax with a cotton pad soaked in oil or lotion.
Wax your legs every 4 to 6 weeks for the best results.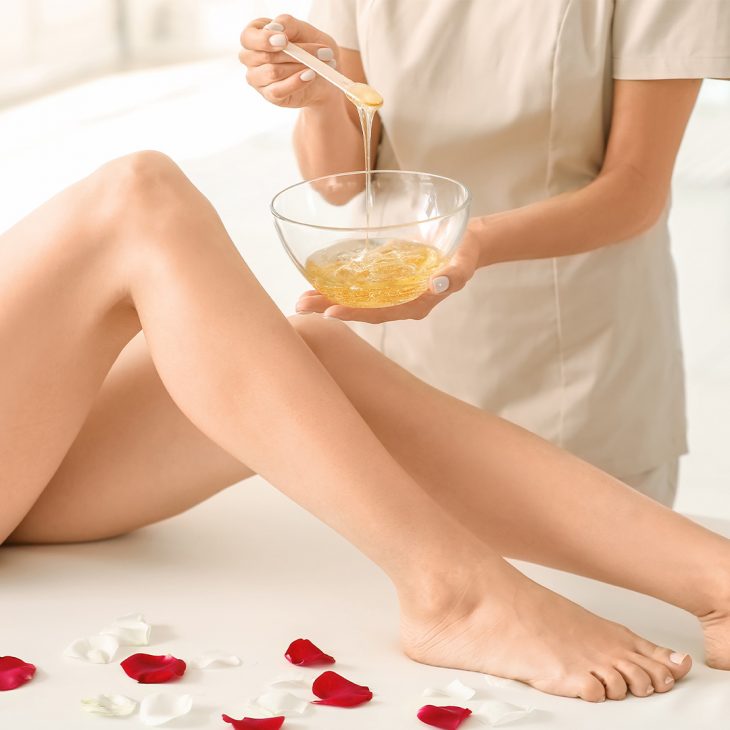 #4 Laser Hair Removal
Laser hair removal is a professional treatment that uses a beam of light to destroy the hair follicles and prevent hair growth. It can help eliminate strawberry legs by permanently reducing the amount of hair on your legs. This method can also improve the texture and tone of your skin. To get laser hair removal for your legs, follow these steps:
Consult a dermatologist or a licensed technician to determine if you are a good candidate for laser hair removal. You may need to avoid sun exposure, tanning, or certain medications before the treatment.
Schedule an appointment for the treatment and follow the pre-treatment instructions given by your provider.
Repeat the treatment every 4 to 8 weeks until you achieve the desired results. You may need 4 to 6 sessions depending on your skin type and hair colour.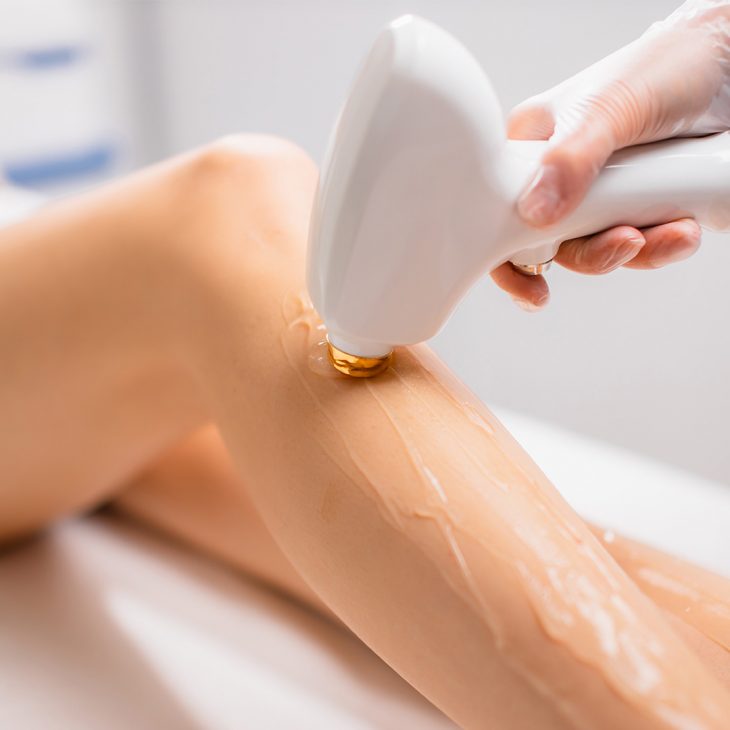 How to Prevent Strawberry Legs
Here are some ways to prevent strawberry legs from occurring or recurring:
Moisturise properly: Moisturising your legs regularly can help keep your skin hydrated, smooth, and healthy. Use a moisturiser that contains natural ingredients such as shea butter, coconut oil, or aloe vera. Apply it twice a day, especially after showering or shaving.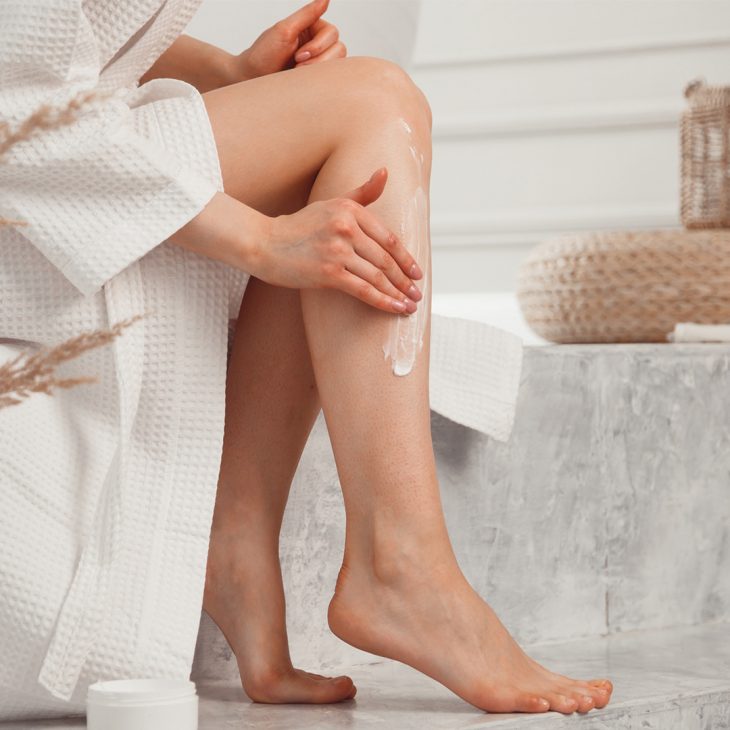 Exfoliate before shaving: Exfoliating before shaving can help remove dead skin cells, soften the hair, and prevent clogging of pores. Use a gentle exfoliator or scrub before shaving and rinse well with warm water. Avoid exfoliating after shaving as it can cause more irritation and inflammation.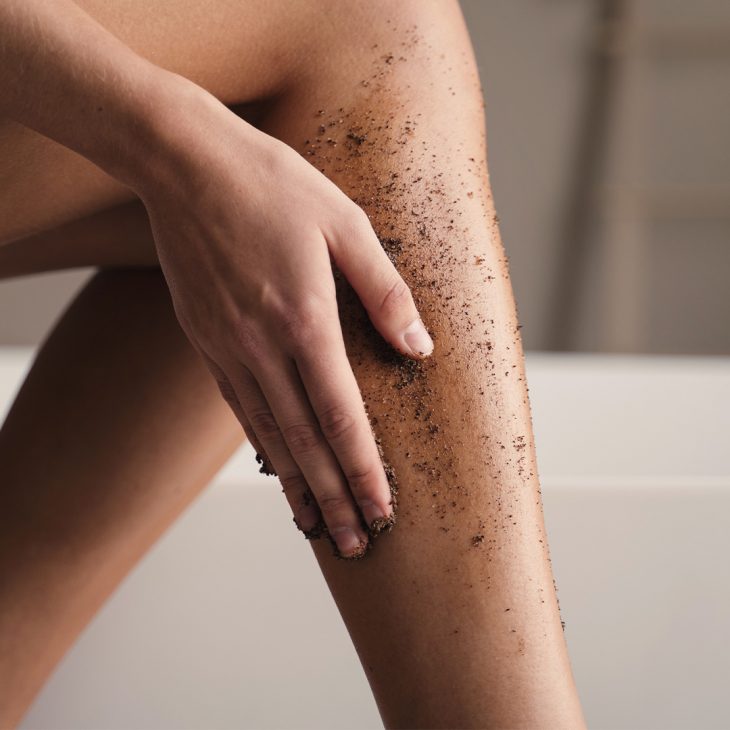 Avoid tight clothing: Tight clothing can rub against your skin and cause friction, irritation, and ingrown hairs. Wear loose-fitting clothing that allows your skin to breathe and avoid fabrics that are synthetic or rough. Choose cotton or linen fabrics that are soft and comfortable.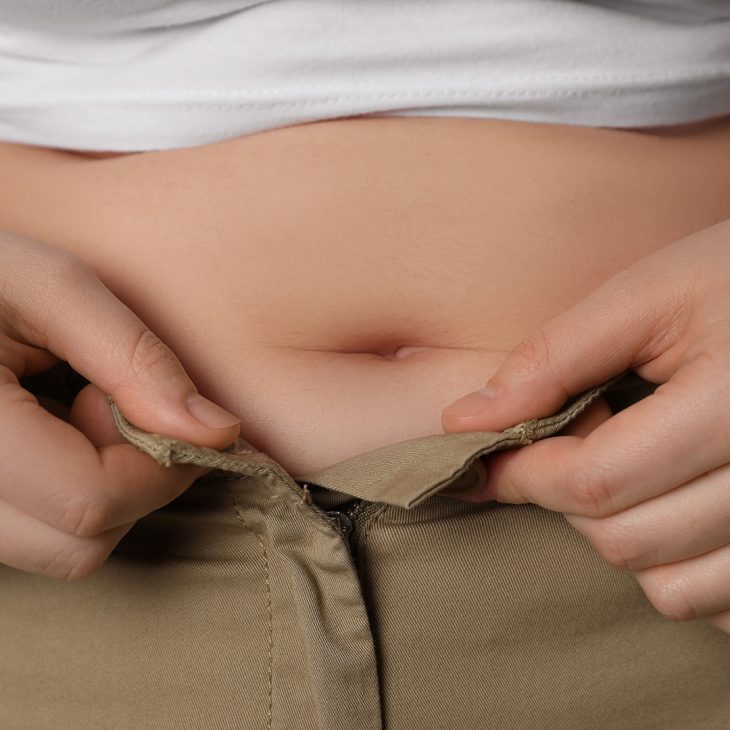 Shave with a quality razor: Shaving with a quality razor can help reduce irritation, cuts, and ingrown hairs. Use a razor that has multiple blades, a lubricating strip, and a flexible head. Replace your razor often and clean it after each use. Shave in the direction of hair growth and use shaving cream or gel for extra protection.
Summing Up
There you have it—simple remedies & treatments to keep strawberry legs at bay.
Need some more tips & tricks that'll make your life easier? Tune in for our upcoming blogs!
FAQs
Q: Are strawberry legs dangerous?
A: No, strawberry legs are not dangerous or harmful to your health. They are only a cosmetic issue that can affect your self-esteem and confidence. However, if you experience any signs of infection, such as pus, fever, or swelling, you should consult a doctor immediately.
Q: Can I pop the bumps on my strawberry legs?
A: No, you should not pop the bumps on your strawberry legs as it can worsen the condition and cause scarring or infection. Instead, you should treat them with gentle exfoliation, moisturization, and anti-inflammatory products.
Q: Can I use makeup to cover up my strawberry legs?
A: Yes, you can use makeup to cover up your strawberry legs temporarily if you want to. However, you should make sure that you use products that are suitable for your skin type and tone, and that you remove them properly at the end of the day. You should also avoid using makeup that is too heavy or cakey as it can clog your pores and cause more problems.
Q: How long does it take to get rid of strawberry legs?
A: The time it takes to get rid of strawberry legs depends on several factors, such as the cause, severity, treatment method, and individual response. Some people may see results in a few weeks, while others may need months or years to achieve their desired outcome. The key is to be consistent and patient.
skincare