So, you're on a quest for that oh-so-smooth complexion? Tired of that stubborn facial fuzz causing you more grief than a Monday morning alarm clock? Well, fret not, because we've got the lowdown on all things facial hair removal that'll have you feeling as confident as a catwalk model.
#1 Shaving
Let's kick things off with an old favourite: shaving. It's like a trusty sidekick for those times when you need to zap away facial hair pronto. And it's not rocket science – grab a facial hair removal razor, lather up with your favourite shaving cream, and away you go! But here's the deal – while shaving delivers that silky result you crave, it's not exactly a marathon runner. You're looking at around 1-3 days of smoothness, and then you're back to square one. So, if you're aiming for long-lasting results, keep reading!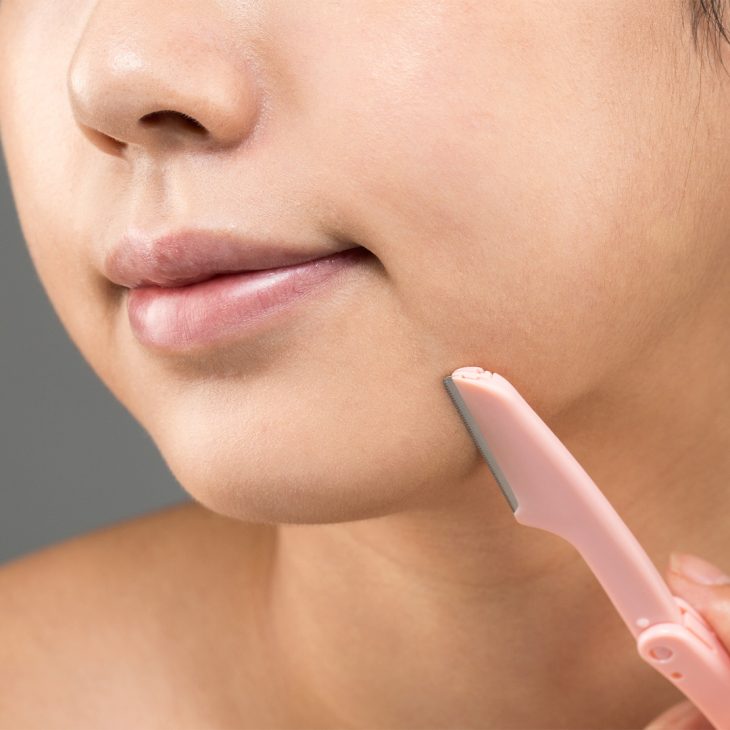 #2 Threading
Ah, threading – the meticulous artist of the facial hair removal world. Threading doesn't just stop at your eyebrows; it's a maestro when it comes to the rest of the face too. But let's get real – threading is no walk in the park. It's painful and requires the hands of a pro. So, if you're game for some hair-raising (literally) action, head to a threading expert.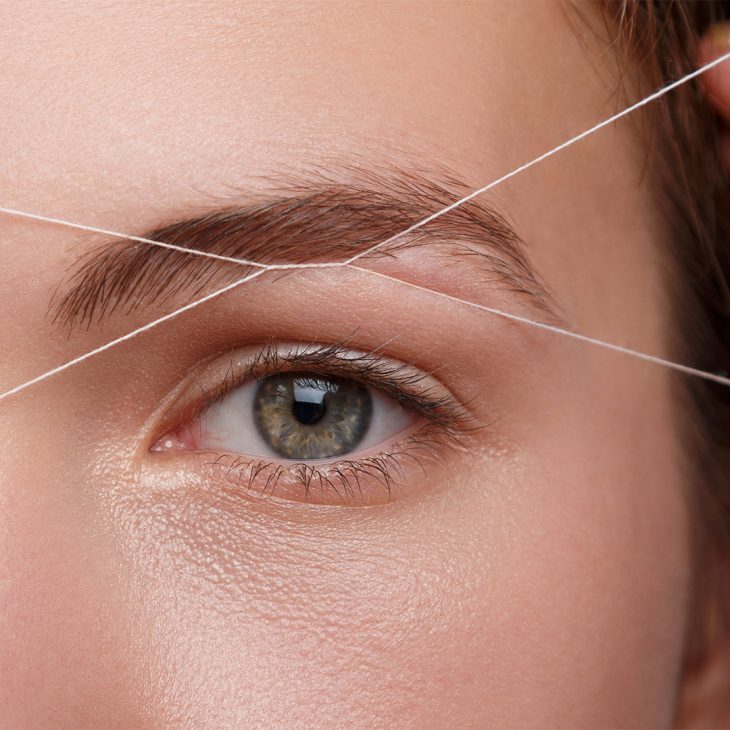 #3 Epilation
Now, let's dive into epilation – the unsung hero that plucks hairs out at the root. Similar to threading, epilation slows down regrowth by giving those hair follicles a real talking-to. Just be careful not to break the hair while you're at it. And a little tip: use ice afterwards to calm your skin down. You don't want to leave the battlefield looking like a tomato, right?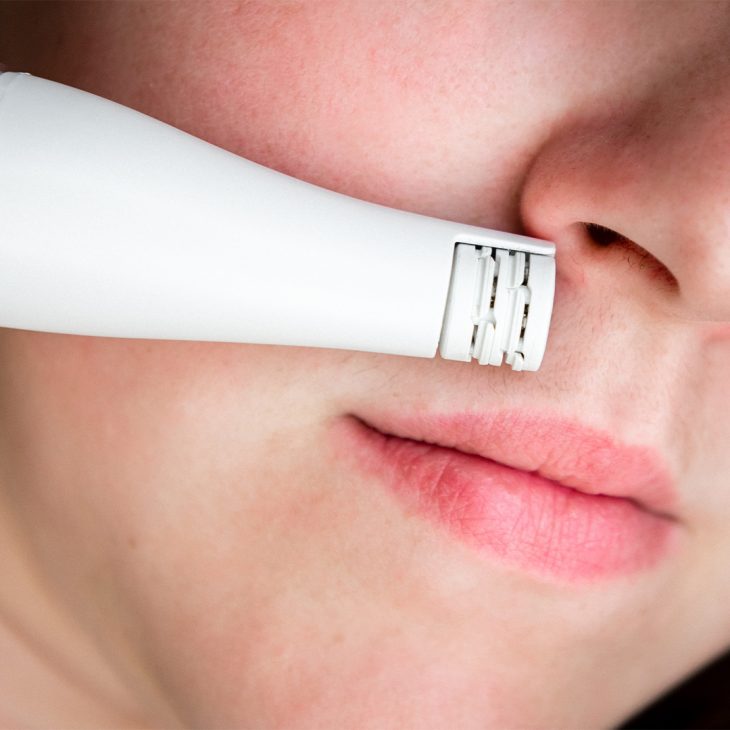 #4 Waxing
Waxing – the fiery method that's both loved and loathed. This one's like a roller coaster ride – you're scared before it starts, and exhilarated after it's over. It's great for removing hair, but it might throw a pimple party or invite ingrown hairs along for the ride. A little caution: if you're using retinoids, waxing might not be your best buddy.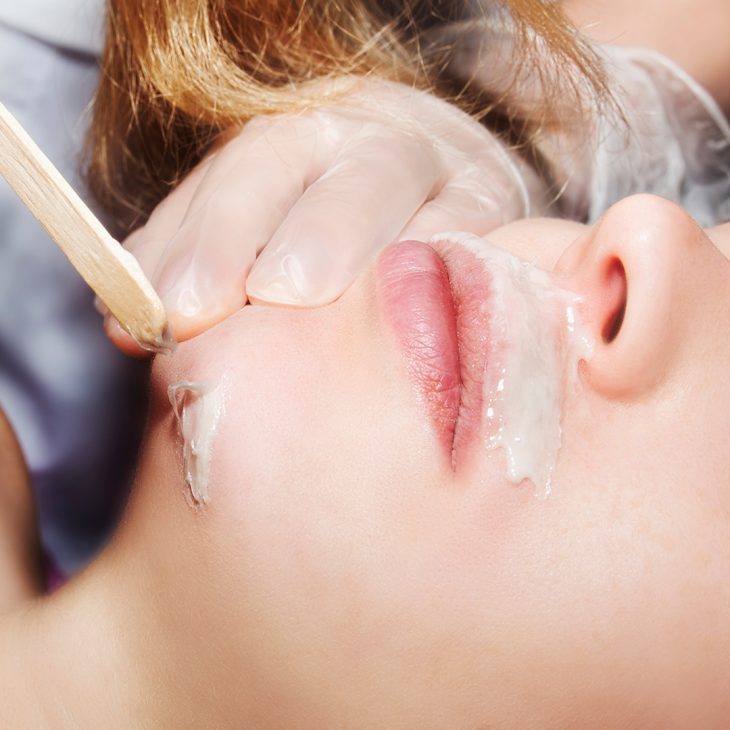 #5 Laser Hair Removal
Hold on tight, because laser hair removal is about to shine a light on your facial hair troubles. This futuristic technique is like sending those hair follicles packing with a one-way ticket. And guess what? You can even be your own pilot with at-home laser kits. But remember, reading the instructions is super important – you just can't skip it. And to keep that post-laser redness at bay, ice is your coolest friend.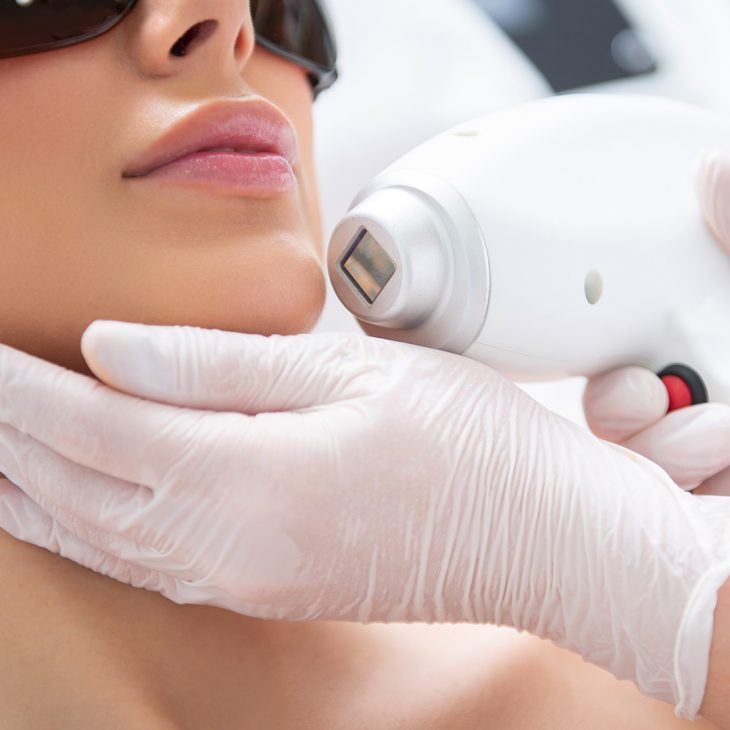 Wrapping It Up
Remember, there's no one-size-fits-all answer for facial hair removal. Your choice depends on your pain tolerance, patience, and skin type. So go forth, armed with this knowledge, and conquer those follicles like the fearless warrior you are!
FAQs
Q1: What's the best method for sensitive skin?
Ans. If your skin is sensitive, threading might be your go-to method. It's gentle and precise, sparing you from potential irritation.
Q2: Can I use hair removal creams on my face?
Ans. Absolutely! Hair removal creams are like that multitasking superhero – they dissolve hair proteins and exfoliate your skin. Just remember to do a patch test first, in case your skin is sensitive to them.
Q3: Is laser hair removal worth the hype?
Ans. Laser hair removal is effective, but it's not a guarantee for eternal hairlessness. Be prepared for a few sessions and a bit of maintenance.
grooming for women